College Football Week 13 saw 18 teams, including LSU, Alabama, and Auburn score 50 or more points in their respective games, while Miami reached a new low. The over on Saturday was definitely a bettor's best friend. Of the 12 games that offered an over/under, the over was 9-3, including three of the four teams in the AP Top 25 College Football Poll. Top-ranked LSU, No. 5 Alabama, and No. 20 Boise State all hit the over.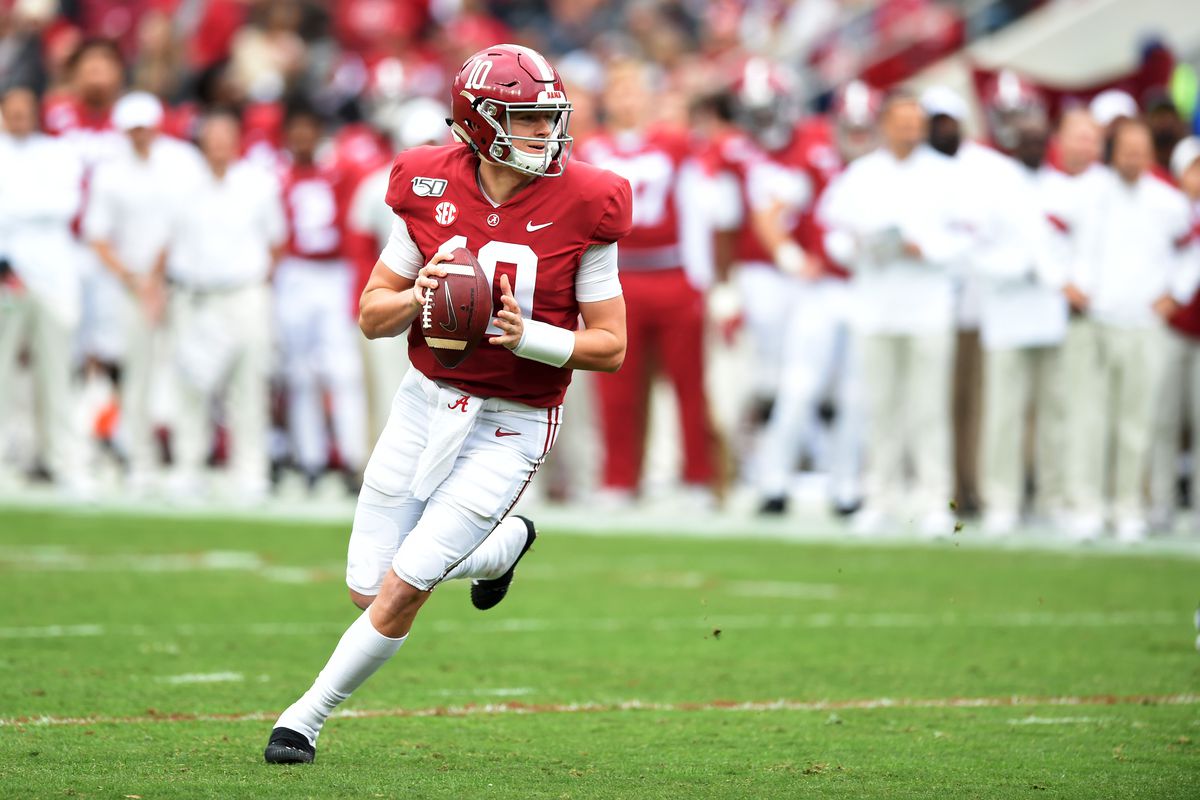 Two teams that played each other both went over the 50-point mark. Oregon State and Washington State played in Pullman, Washington, and the Cougars scored the winning touchdown with two seconds remaining to down the Beavers, 54-53.
"It was a really wild game," Washington State coach Mike Leach said afterwards. "I was proud of our guys for being tough enough to stick in there. We created a bunch of adversity for ourselves in the fourth quarter and then clawed our way out of it."
Alabama, Auburn Blowout Their Opponents
Alabama and Auburn will meet next week in the Iron Bowl. Both teams tuned up for next week's game by scoring big victories over non-conference opponents on Saturday. The Crimson Tide, which is No. 5 in both the AP top 25 and the College Football Playoff Rankings, destroyed Western Carolina 66-3. They face No. 16 Auburn next week, who shut out Samford, 52-0.
This is just the third time since 1936 that both teams won by 50 or more points on the same day. Both teams covered, and the Crimson Tide hit the over. With quarterback Tua Tagovailoa out for the season with a hip injury, Mac Jones has had to fill in. He had three touchdown passes against Western Carolina.
Jones will have a much tougher assignment this Saturday when the Crimson Tide travel to face rival Auburn. Alabama is a short favorite, with odds ranging from -2 to -4, depending on where you look.
"Now we have to get focused on what's ahead," Saban said about the annual Iron Bowl after the Western Carolina game. "I'm sure our players will be ready to do that."
Auburn coach Gus Malzahn said after the Samford beating, they are ready as well.
"We're excited. We got the Iron Bowl at home. That's as good as it gets."
Miami Suffers Brutal Loss
The University of Miami Hurricanes are having a rough season. The team is 6-5, and has had some embarrassing losses. One of them came on Saturday at home to Florida International.
The Hurricanes were 21-point favorites to the Golden Panthers, and lost outright, 30-24. It's the team's worst loss since 2004, when Miami lost to North Carolina as a 21.5-point favorite.
It's also the third time this season Miami was a favorite of 14 or more points and lost outright. They are the only team in the last 40 years to lose three times as a 14-point favorite in a single season.
Worse yet, the FIU loss came at the hands of former Miami coach, Butch Davis. Davis was sentimental after winning at the site of so many triumphs as the Miami coach from 1995-2000.
"Lot of victories here, lot of great victories here," Davis said. "This ranks at the top."