Usually big point spreads in college football are like kryptonite to gamblers. They are something that weakens many a parlay card, and should be avoided in many situations.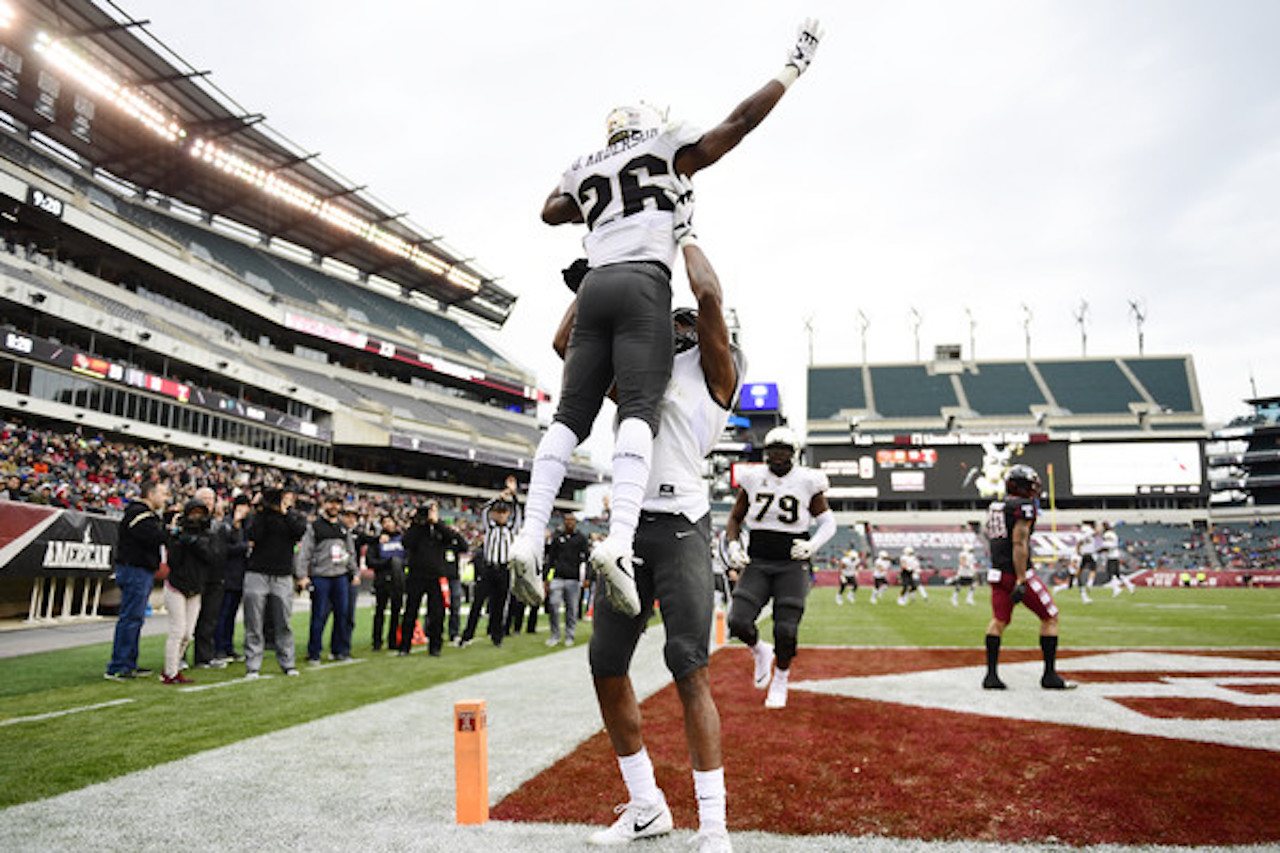 But we are feeling fortunate here at OG, and have decided this week we were going to pick our five bets based on spreads of 20 or more points, and are taking the favorite in all five contests. Playing with fire and hoping not to get burned, we believe these games have the chance to pay off for gamblers.
Below are this week's picks.
1. Michigan -39 at Rutgers
Giving away 39 points is enough to make OG's "so called expert" break out into hives, but there are a couple compelling reasons. The first is Michigan was just named No. 4 in the College Football Playoff Rankings, and they want to make sure they impress the committee doling out the four teams that will participate in the quest for the championship.
Secondly, the Scarlet Knights are an atrociously bad football team. They are 1-9 and about the only good thing Wolverine coach Jim Harbaugh could muster was saying they were really good at kickoffs.
The third aspect is that Michigan ran up the score on this team two years ago, winning 78-0. They only have to do half as well and add one point and they cover.
Take Michigan and give away the points.
2. Navy +25.5 at Central Florida
Navy is a tired team. They are on their third consecutive road game, and are playing a very motivated Central Florida. The Knights have been getting snubbed in both the AP Top 25 and College Football Playoff Rankings, and they are sick of it.
They possess the longest winning streak in college football, dating back to last season, and it's not their fault they play in a weak conference. This is a strong team, and a good one to bet. They are giving up 25.5 points, but this game could produce a much larger deficit.
Take Central Florida and give away the points.
3. Oklahoma State + 20 at Oklahoma
Rivalry games make us queasy, you never know if the underdog is going to show up chalk full of motivation to down their in-state rival. That is a possibility when Oklahoma State travels to Norman to face Oklahoma, but not likely.
The Sooners need to win outright to stay in the College Football Playoff conversation, and thumping the Cowboys would definitely keep the committee thinking about them.
The line opened at 17.5, but was quickly bet up to 20. Even that might not be enough.
Take Oklahoma and give away the points.
4. Mississippi State +24 at Alabama
What left does Alabama have to prove? They clobbered LSU last week, 29-0, and now face a much less powerful Mississippi State. Does 24 points seem like enough?
The only argument for taking the points and the Bulldogs is that the Crimson Tide will have an emotional letdown after traveling to Baton Rouge. But Alabama made that game look so effortless, it's almost like they are on autopilot.
Besides, do you really believe Alabama coach Nick Saban is going to let his team take a week off?
Take Alabama and give away the points.
5. UNLV +22.5 at San Diego State
The Rebels have been in a downward spiral for several weeks now, losing six straight, and two of those defeats were by 30 or more points. UNLV coach Tony Sanchez seems like dead coach walking, and will probably be fired by the end of the season.
Another devastating loss might speed up his departure, and unfortunately for him, San Diego State is just the team to put the final nail in Sanchez's coaching coffin.
The spread jumped from 18 to 22.5, but that might not even be enough, despite Rebel quarterback Armani Rodgers possible return from injury.
Take San Diego State and give away the points.