Now that Colin Kaepernick has settled his collusion case against the NFL, his lawyer said the quarterback wants to play in the league again, and predicted teams would be interested in signing him for the 2019 season.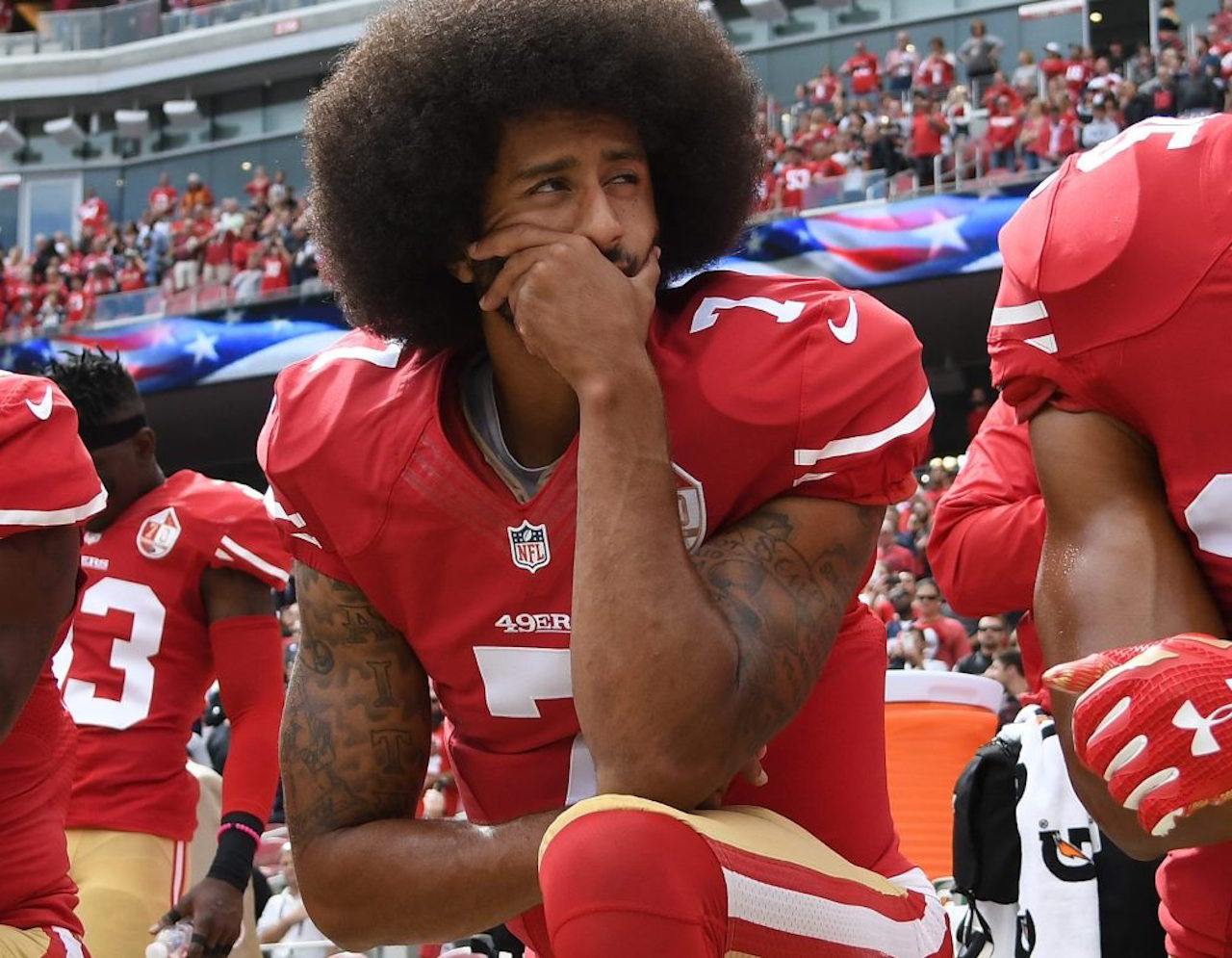 That would be surprising to oddsmakers. Internet sportsbook MyBookie had the odds of him suiting up for a team next year at 3/1, while staying sidelined was at 1/5. Lawyer Mark Geragos, though told CNN on Saturday, though, said that someone would, "step up and do the right thing."
"I'm going to make a bold prediction that one of three teams picks him up," Geragos said. "If Cam Newton is out, then the natural place to be would to play with Eric (Reid.) You want me to predict who? Besides the Panthers, it would not surprise me if (Patriots owner) Bob Kraft makes a move."
It is possible the Patriots owner would be open to Kaepernick joining the team, but New England is not in the market for a starting quarterback. Tom Brady just led the team to its sixth Super Bowl win. However, Kraft did say back in 2017, when Kaepernick was a free agent, that he didn't think his protests would keep him off the field.
"I would think that's a possibility," Kraft said.
Two Long Years
Possible and probable are two different conditions, however. Kaepernick hasn't played football since the end of the 2016 season. He used that year with the San Francisco 49ers as a platform for his social protests, taking a knee during the national anthem to highlight police brutality and the treatment of minorities.
It was not a popular position. Though he was joined by other players, Kaepernick received the brunt of the vitriol. He still managed to throw for 2,241 yards and 16 touchdowns with only four interceptions.
At the end of the season Kaepernick opted out of his contract with the 49ers, confident he would sign with another team. It didn't happen. He watched as other quarterbacks with less skills and accomplishments latched on to teams. In October 2017, he filed a grievance, claiming the NFL colluded to keep him from playing after he kneeled in protest during the national anthem.
It was somewhat surprising that the league decided to settle out of court. MyBookie had odds of 1/5 for a settlement, as opposed to 3/1 that they wouldn't. The same odds were posted for the case going to trial.
Can Kaepernick Still Play?
Now that the suit is behind him, Kaepernick is eager to play football again, but will it be in the NFL? Despite his lawyer's optimism, his chances do not look that promising.
Obviously to biggest issue is his activism. He has shown no indication he would not continue to kneel during the national anthem, and for a league that prides itself on being as American as apple pie, many owners aren't willing to tarnish their brand.
Secondly, is his age. He is 31, not terribly old, but old enough to warrant hesitations by NFL general managers. Also there is the question of whether he can still play, and coaches might not be willing to bring on an experiment as their starting quarterback.