Though the secret was already out, Philadelphia Coach Doug Pederson made it official on Monday, naming Nick Foles as the starting quarterback over Carson Wentz for the Eagles season opening game. Philadelphia faces Atlanta at home on Thursday.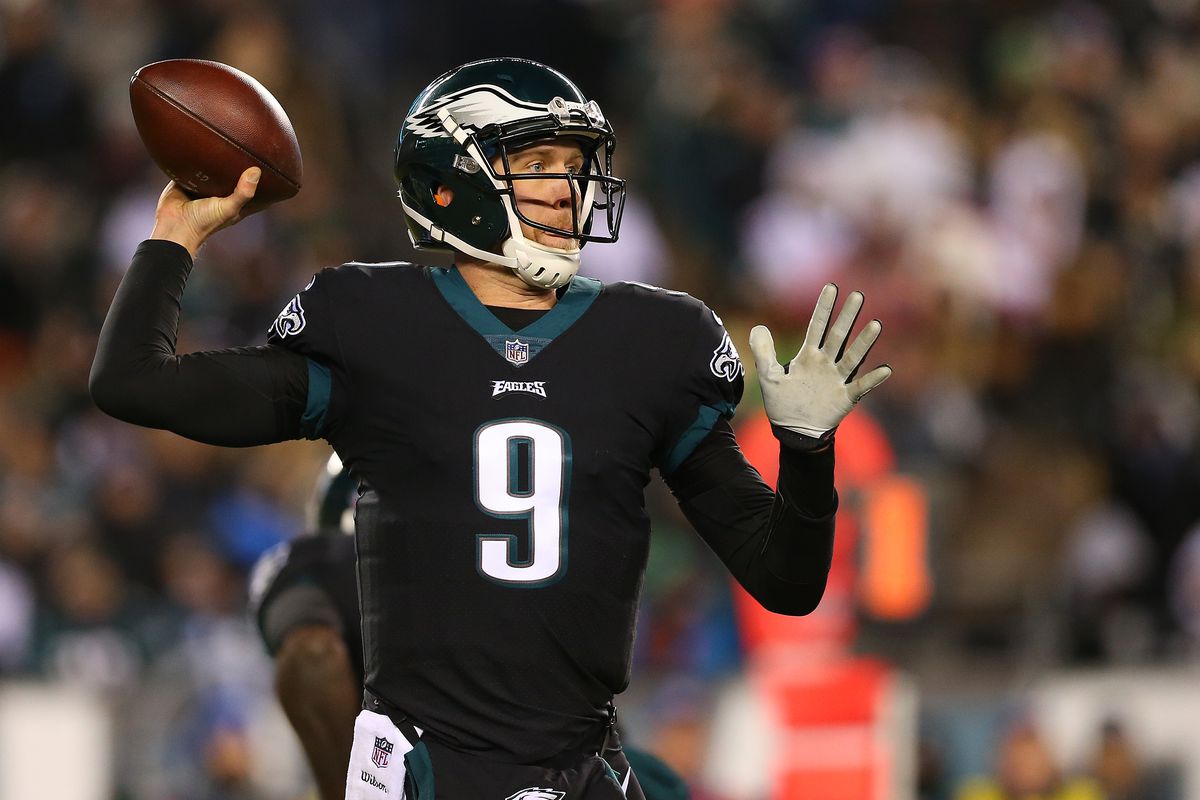 The Eagles opened as a four-point favorite, but the line has moved to as little as two points at sportsbooks such as the Westgate Las Vegas SuperBook and Stations casinos.
Pederson wasn't scheduled to talk to the media on Labor Day, but gave a brief statement to reporters, telling them Foles would start over Carson Wentz. Wentz, who suffered an ACL injury on Dec. 9, still hasn't been cleared for full contact by team physicians.
"After consideration and everything and about the football team and this decision, Nick Foles is the starter Week 1," Pederson said. "My press conference will be tomorrow, and I'll answer questions at that time. But I wanted you to hear it from me. It is about the football team and the best interests of the 53. And Nick Foles will be my starter Week 1. Thank you."
Beat Reporters Get Tongue Lashing
The hastily called press conference on Monday was partly in response to a report by Ian Rapoport of NFL Media on Friday saying that Foles was going to be the signal caller.
That supposedly infuriated Pederson who spent Saturday chastising the media.
"First of all, I appreciate that you put words in my mouth this week, so I will not talk about it," Pederson said.
He did seem to calm down a little bit, and offer a reason for not naming a starter.
"I'm trying to win a football game and I do not want to publish y schedule for everyone out there so everyone can see and read it," Pederson said. "It just does not make sense."
Foles Struggles in Preseason
The second-string QB was elevated to the first team last year after Wentz's knee injury. He led the team to the playoffs, and the Super Bowl, being named MVP of the championship game.
In the preseason, though, he has not had the same form he possessed last year. In two preseason appearances, he completed 16 of 26 passes for 171 yards with no touchdowns and two interceptions.
Foles knows his time as the starter will be limited, and will end when Wentz is ready to play. Because he has been so steady at the position, at least last year, the Eagles are in no hurry to bring Wentz back on the field.
"My (role) right now is to help this team in practice while Carson's getting healthy, which I'm excited for," Foles told NBC Sports Philadelphia's Reuben Frank in April. "I want him to get back out there and get healthy and get back to (being) Carson Wentz. I want him to (pick up) off where he left off. That excites me from a friend's perspective and a teammate's perspective."
Other teammates have seen Wentz in practice and believe he'll be playing very soon.
"He looks ready to me," Eagles offensive tackle Lane Johnson said. "I saw him throw a ball a couple weeks ago about 65 yards, so he looks about as impressive as I've seen."