The Cleveland Indians have had a relatively easy time in the American League Central. They have dominated that division, winning 91 games last year and finishing 13 games better than second-place Minnesota. The year before they won 102 games and the AL Central by 17 games.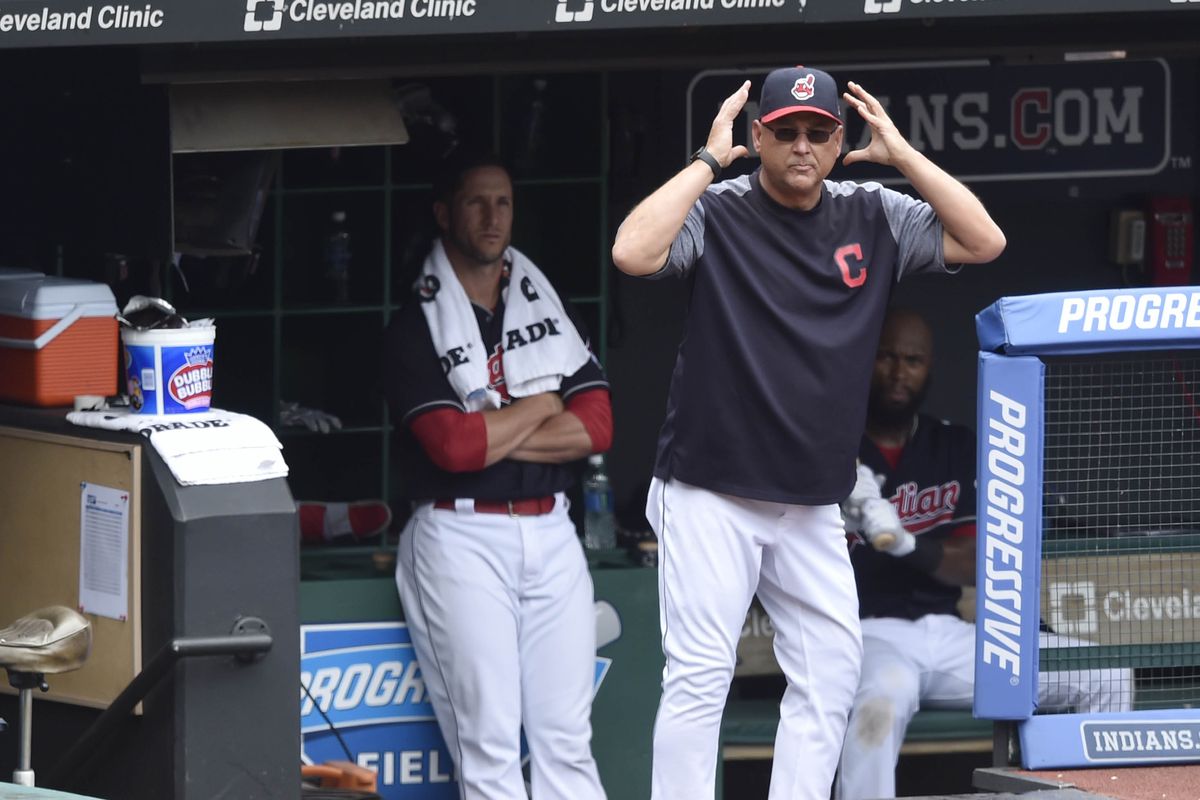 Could that dominance be challenged in 2019? Not likely. The AL Central is the worst division in baseball, so the Cleveland's superiority is kind of like being valedictorian in summer school.
They cruise to the playoffs, but then sputter there when they face equal competition. In 2018 they lost to Houston in the American League Divisional Series. In 2017 they were the No. 1 seed, but fell to the New York Yankees in the ALDS.
It's almost a given the team will capture its division again. They are -400 to do so, while Minnesota is 3/1. Chicago White Sox are 25/1, followed by Kansas City and Detroit at 60/1.
The Indians are the fourth choice to win the American League at 9/2. Houston (11/4), New York (11/4), and Boston (13/4) are all ahead of the Cleveland.
Can Francona Get them to Series?
Manager Terry Francona should probably start to feel some heat from management for underachieving in the postseason. Getting to the playoffs is not the goal, but getting past the ALDS should be.
What has been a plus for the team has been the pitching, but at the end of last year there were rumors of Corey Kluber and Trevor Bauer being traded. Francona shot that gossip done quickly at Spring Training last week.
"We have no intention of getting worse as a team, and we know that our starting pitching, that's where it starts," Francona said. "I guess I didn't really ever think they were going to be traded. If I was another team, I'd have called, too."
The bullpen, though, is getting rebuilt. Cody Allen and left-hander Andrew Miller left in free agency, and now Francona will have to decide who will take their places.
The offense took a hit as well. The team decided to shed some of its $135 million payroll and lost quality players such as Yonder Alonso, Michael Brantley, and Edwin Encarnacion. They did add former Indian first baseman Carlos Santana, but the offensive production is suspect.
Twins See Opportunity
That could open the door for the Minnesota Twins to give Cleveland a legitimate challenge for the title. The team has a new manager hiring Rocco Baldelli. He should bring in a positive, upbeat attitude.
So will free agent Nelson Cruz. With Joe Mauer retiring, and money freeing up from his contract, the Twins were able to go after Cruz, and he should pay dividends. They also signed former Houston Astro Marwin Gonzalez. Those two might be able to take some of the pressure off of Miguel Sano, Byron Buxton and Max Kepler. That trio all struggled a bit last year.
Starting pitching should be strong. Jose Berrios, Jake Odorizzi, and Michael Pineda will most likely be the top three. Getting two more arms to fill out the rotation. Fernando Romero will most likely take one of those spots.