Baker Mayfield is one tough mofo to play through a painful shoulder injury, but the Cleveland Browns will start backup quarterback Case Keenum against the Denver Broncos on Thursday Night Football. Without Mayfield, the betting line moved four points, but the Browns remain a two-point favorite at home.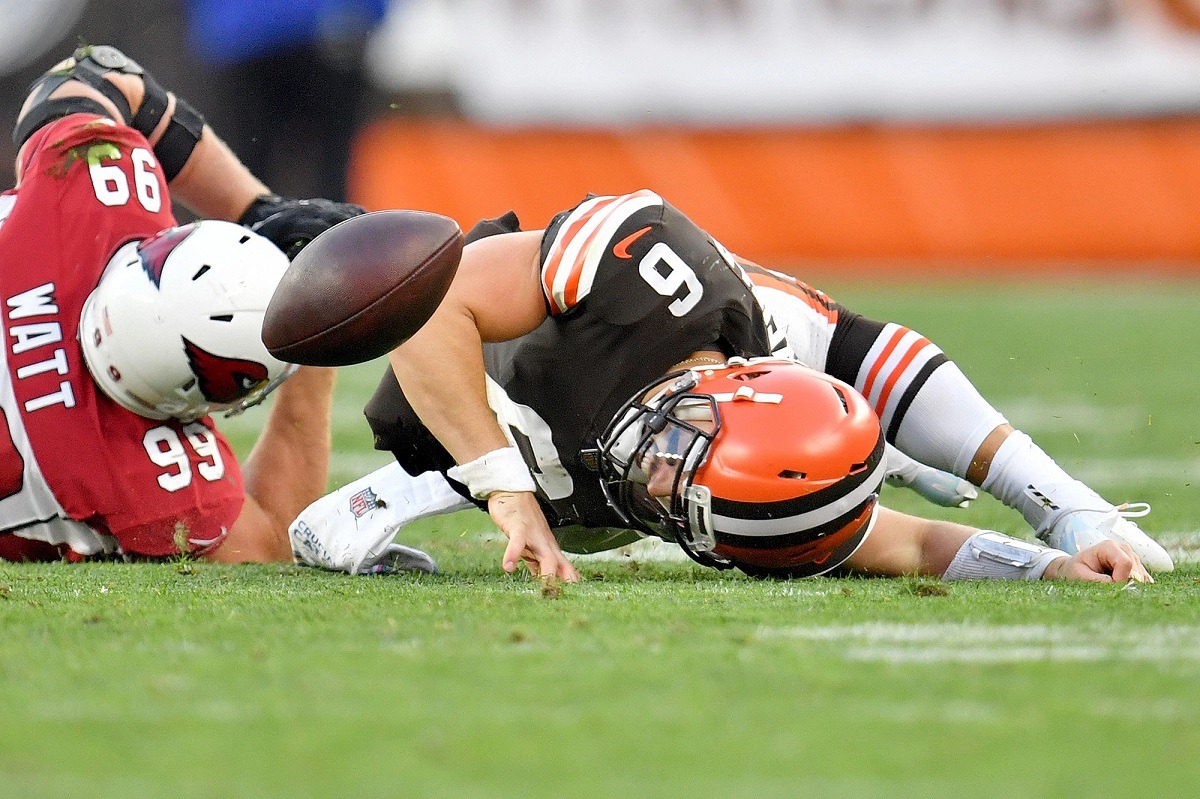 Despite the immense pain from the shoulder injury, Mayfield badly wants to play. However, since it's a short week, head coach Kevin Stefanski made the decision to start Keenum instead on Thursday.
The Browns don't think this is a season-ending shoulder injury, so it's up to Mayfield to determine his own pain management schedule.
"Obviously if I was in a physical state where I wasn't able to play to the best of my abilities and I was hurting the team, I wouldn't do that because I care about winning," said Mayfield.
Mayfield initially suffered a shoulder injury in Week 2 during a 31-21 win against the Houston Texans. He was diagnosed with a torn labrum, and had been wearing a harness since Week 3. Neither Mayfield nor the Browns revealed the specifics of the injury until last week.
During a 37-14 loss to the Arizona Cardinals on Sunday, Mayfield's shoulder popped out of the socket.
Keenum will make his first start with the Browns. He had a couple of spot starts with the Washington Football Team in 2019. During the 2017 season, Keenum led the Minnesota Vikings to a 13-3 record and a playoff victory.
"We have full confidence in him to lead us and do the things necessary to put us in position to win," said Stefanski. "Baker fought really hard to play. He's a competitor and obviously wants to be out there, but just couldn't make it on a short week. We know he will continue to do everything in his power to return as quickly as possible."
The Browns (3-3) opened as a -6 favorite against the Broncos (3-3), but that was with Mayfield as the starter. The current line dropped to -2 when news broke that Keenum will start.