Los Angeles Dodgers ace Clayton Kershaw is struggling to get on the mound in spring training, as the pitcher has been dealing with shoulder inflammation in his latest attempts to play catch.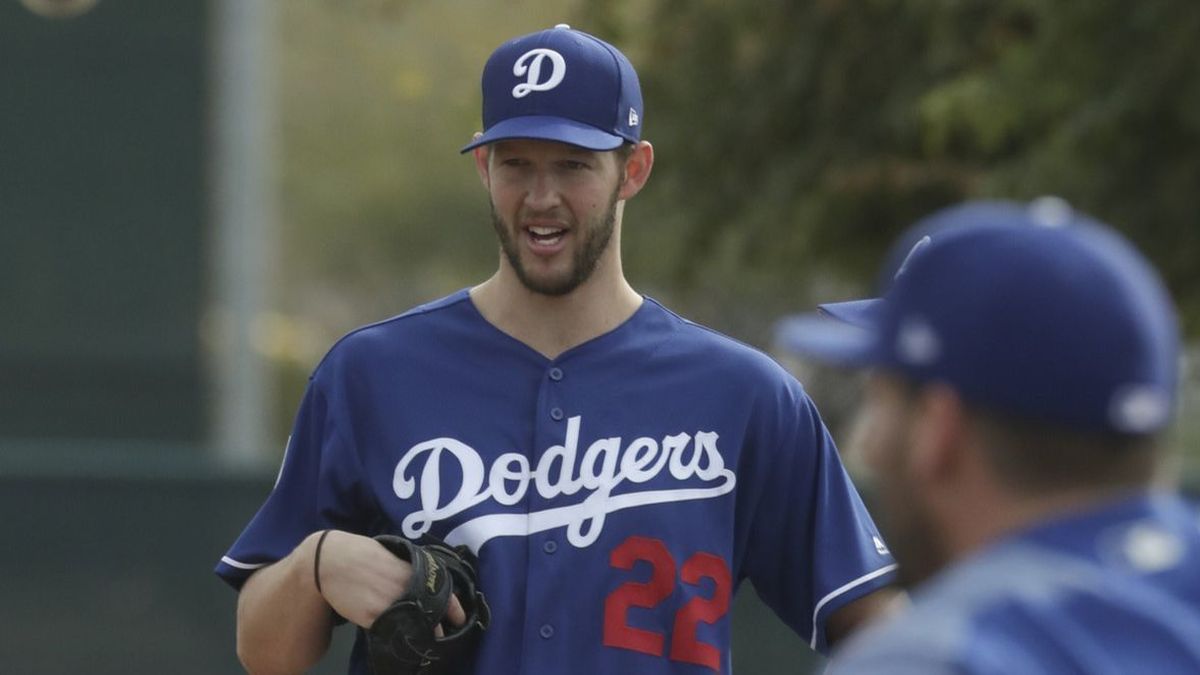 The issues first surfaced on Friday, with Dodgers manager Dave Roberts providing more information to reporters about the situation over the weekend.
Kershaw Backing Off Progression Schedule
Kershaw had attempted to play catch on Friday as part of his normal throwing progression early in the season. But he then announced that he was taking a step back in the process, and while he didn't provide details at the time, Roberts told reporters on Sunday that it was due to inflammation in Kershaw's throwing shoulder, but downplayed the severity of the problem.
"He's in a good place," Roberts told reporters. "He understands that it's a process. We're all on the same page. We don't want to rush him back. If we're going to take a few days to take a step back, let's take advantage of it."
But the inflammation apparently resurfaced on Monday, with Roberts saying that Kershaw's shoulder was still bothering him in his latest throwing session.
"It might be another day or two before he picks it up again," Roberts told the media. "Right now, I think it's safe to say that he didn't feel great coming out of it. Where that has us right now, I really don't know. But I know he'll probably take a step back until he starts feeling better."
Kershaw Hoping to Regain Velocity
The 30-year-old Kershaw was still a dominant starter for Los Angeles in 2018, going 9-5 with a 2.73 ERA in 26 starts.
But there were other signs that not everything was right with the three-time Cy Young Award winner. Kershaw's fastball velocity had declined noticeably, and he struck out only 8.6 batters per nine innings, the lowest rate since his rookie year.
That led to questions over whether Kershaw might be in decline. The pitcher responded after signing a three-year contract extension by saying that he planned to regain his velocity during the offseason, and that he wanted to "prove a lot of people wrong" heading into 2019.
Kershaw has since admitted that he might have been a little too optimistic with some of those comments. However, he did still spend much of the offseason working on his delivery. That makes his inability to even play catch without shoulder problems concerning.
"It's not ideal," Roberts said on Monday. "You hope when he picks up the ball, he comes out of it feeling better. So, obviously it's not ideal, but we'll deal with whatever comes our way."
Kershaw is still expected to be the Dodgers' opening day starter, but if he isn't ready for the start of the season, that could throw a wrench into Los Angeles' run at a championship. At the moment, the Dodgers are a 7/1 pick to win the World Series according to William Hill, behind only the Red Sox, Astros, and Yankees, each of which are given 6/1 odds.