Two Cy Young favorites – Los Angeles Dodger Clayton Kershaw and Boston Red Sox Chris Sale – are moving in opposite directions in their quest for the postseason honor. At the All-Star break, Kershaw has plummeted down the betting board for the National League Cy Young, while Sale has pulled away further from the field in the American League.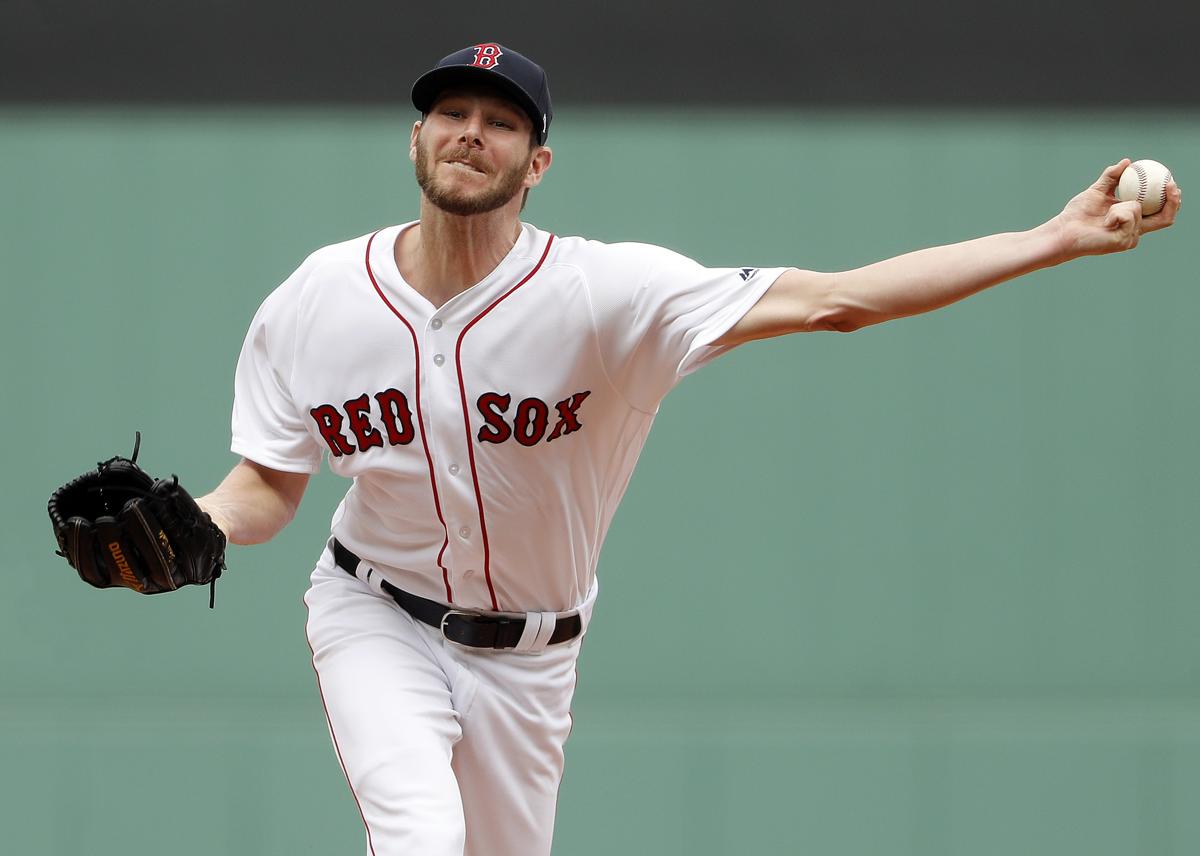 When the Westgate Las Vegas SuperBook opened the odds on January 8, the two left-handed pitchers were the clear choices to win the award. Kershaw was a 3/2 pick to take his fourth National League Cy Young, while Sale was 9/4 to grab his first. Now Kershaw is at 500/1 and Sale is at 4/5.
When the season began and the two aces went on different paths. Kershaw struggled with injuries and posted a 3-4 record and a 2.74 ERA, while Sale posted a 10-4 mark and a 2.23 ERA.
Sale was rewarded with his third consecutive All Star Game start, while Kershaw sat home watching on television for the first time since 2010.
"It was disappointing not to make the All-Star team," Kershaw told the LA Times.
Injuries Affect Kershaw Again
For the third consecutive year, the Dodgers ace experienced an injury and missed scheduled starts. In 2016 he suffered a herniated disc in his lower back, and last year suffered a strain in his lower back that required time off the mound.
This May, he injured his left bicep, and was diagnosed with tendinitis. He spent a 10-day stint on the disabled list. He came back and then in June experienced another strain in his lower back, necessitating a return to the disabled list.
Manager Dave Roberts tried to put a positive spin on missing his star hurler for the second time in as many months.
"It's disappointing, but to know he will be back to help us this year is encouraging," Roberts said. "The great ones can do things that are essentially super human and can grind and still find ways to be great."
That is what Kershaw is counting on, hoping that he can return to form for the second half.
"I think the endurance and the pitch crispness and the pitch execution and things are a little bit up-and-down, but I think the consistency's coming," Kershaw said. "Yeah, I think I'm in a good spot to where I'll be ready to go for the rest of the season."
No Slides for Sale
It looked like last season Sale was a lock to win his first Cy Young after finishing third in the 2016 voting. By the All-Star break he had struck out 178 batters, and was 14-4 in mid-August.
But he faltered down the stretch and watched helplessly as Corey Kluber of the Cleveland Indians had a better last two months, and grabbed the award. Sale wants to make certain that doesn't happen again this year.
Max Scherzer, who has won the award three times, believes Sale has the ability to capture the honor.
"To me, Chris is a complete, the complete pitcher," Scherzer said. "A guy who can go out there pitch multiple pitches, attack the strike zone, has the fastball and demeanor and intensity out there to compete with anybody."