Major League Baseball apparently won't discipline Houston Astros players for cheating to win the 2017 World Series, but oddsmakers believe opposing pitchers will be handing out punishment of their own. Three sportsbooks, William Hill, BetOnline, and Sportsbetting.ag, have all released proposition bets on the likelihood of Houston batters getting hit by pitches this season.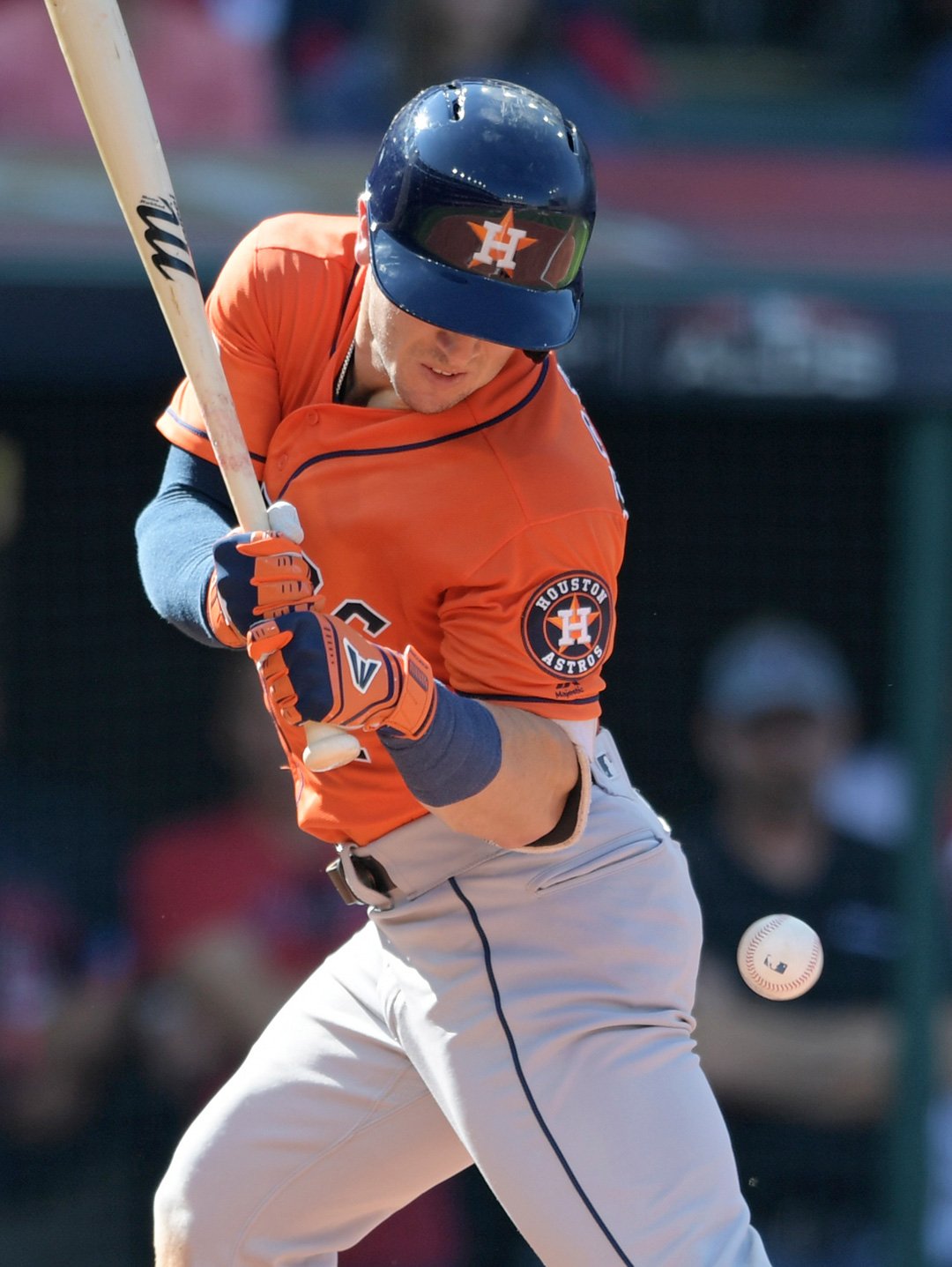 The three sportsbooks have wagers on a variety of possibilities, including overs/unders on how many times Houston batters will get hit this season, how many times certain players get hit by a pitch, and even if an Astros player will charge the mound.
Nick Bogdanovich, director of trading for William Hill, told ESPN he and his staff worked together to set a line for an over/under on Houston batters getting hit by pitches. They looked at how many times Houston batters were hit by a pitch in the previous three seasons, and took into consideration the team with the most players hit by a pitch. In 2019, Oakland led the American League in HBP with 87. The Astros were tied for seventh with 66. In 2018, Houston had 61 batters HBP. In 2017 it was 70. William Hill set the line for the 2020 season at 83.5.
"The trading team and I debated how this could play out, and chose a number in the middle," Bogdanovich said.
Targets on Their Backs?
BetOnline posted a prop bet on whether Houston batters would lead the majors in getting hit by a pitch. The "yes" is 5/1. Sportsbetting.ag has set an over/under line for specific Houston players to get hit by a pitch. Third baseman Alex Bregman is at 10.5. In 2019, Bregman was tied for 24th in the majors in HBP at 10. The over/under for first baseman Yuli Gurriel is 6.5.
BetOnline believes Bregman will be the team leader in beanballs. He is at +100 to have the most HBP in 2020. Right fielder George Springer is next at +200, followed by second baseman Jose Altuve at +300. Shortstop Carlos Correa is at +350.
Sportsbetting.ag has a line of 5/1 that the first Houston Astros batter of the season will be hit by a pitch.
BetOnline also has an over/under line on how many times a Houston player will charge the mound. They have set that at 1.5 times.
Criticism Leading to Retribution?
The team most affected by the Houston Astros cheating scandal is the Los Angeles Dodgers, who faced — and lost to — the Astros in the 2017 World Series. Dodgers first baseman Cody Bellinger flat out said the Astros stole the World Series. Pitcher Ross Stripling told reporters he would retaliate if given the chance.
"I would lean toward yes," Stripling said. "In the right time and in the right place. Maybe I give up two runs the inning before and I got some anger going. Who knows? But yeah, it would certainly be on my mind."
The only possibility of the two teams meeting in 2020 would be in the World Series. They have no games on the regular season schedule, and the two squads have spring training at opposite ends of the country.
Though the Dodgers won't get the chance, that doesn't mean other pitchers from other teams won't take the opportunity to bean an Astros batter.
Houston opens its season in Anaheim facing the Los Angeles Angels, and outfielder Mike Trout said he's disappointed that no Astros players got disciplined.
"They cheated. I don't agree with the punishment," Trout said. "I lost respect for some of those guys. Going up to the plate knowing what's coming … that would be a lot of fun."