Standout colt Charlatan, who won every race but his last one, retired from racing Thursday, heading for stud duty at Hill 'n' Dale Farm in Paris, KY.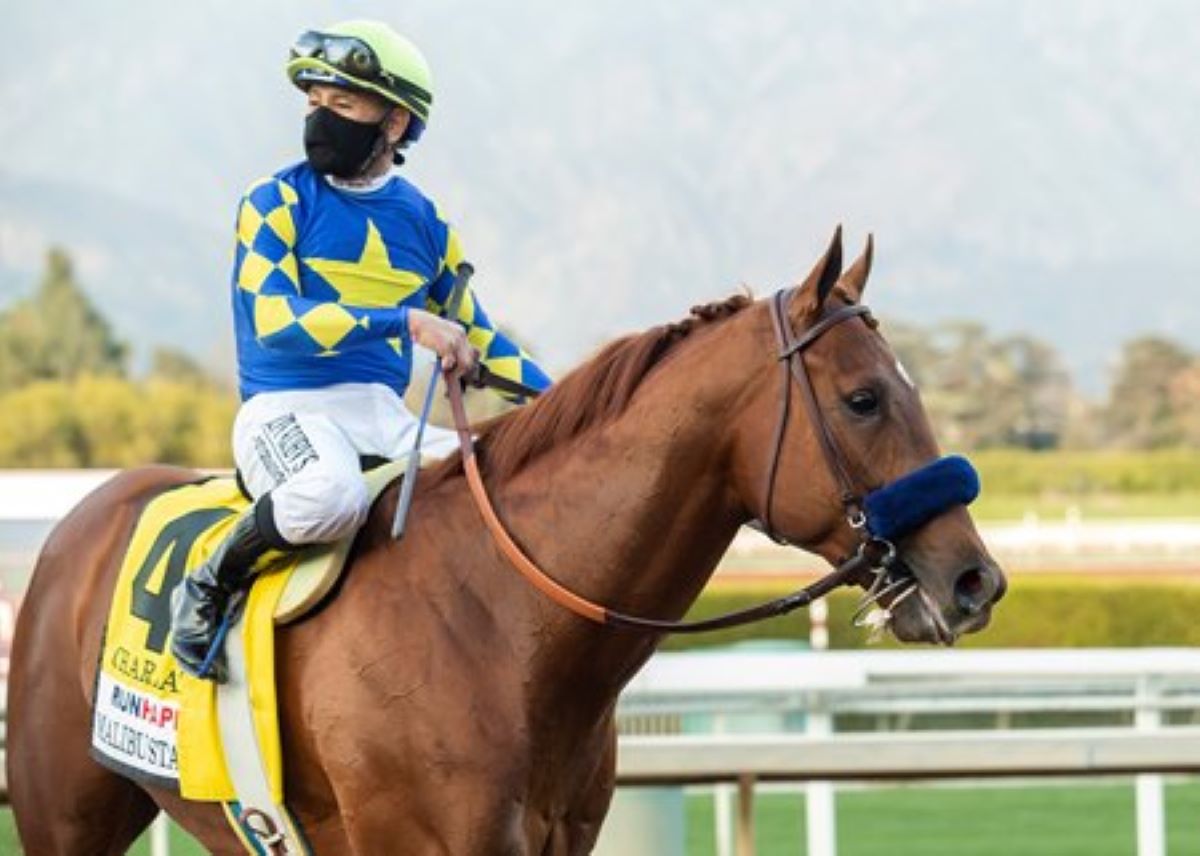 That comes a little over a month after the 4-year-old went on the shelf after a Churchill Downs workout. That last workout came May 15. Not surprisingly, it was a bullet 59-second, five-furlong work that was the fastest of 42 horses at that distance that day.
But afterwards, something was amiss with the son of Speightstown. Five days later, Sol Kumin of Madaket Stables, one of seven ownership entities for the colt, said Charlatan "wasn't 100 percent after his most recent breeze." Kumin told the Daily Racing Form that Charlatan was headed to a Kentucky farm for R&R.
Meanwhile, Kumin and the rest of Charlatan's connections said at that time they would make a decision on his racing career in late June. The undisclosed physical setback that put Charlatan on the shelf apparently was serious enough to imperil what should be a stellar stallion career.
'One of the most talented horses I have seen run'
"Horses with Charlatan's immense ability, combined with superior pedigree, conformation, depth of female family and star-quality appeal are a very rare commodity," John Sikura, president of Hill 'n' Dale said in a statement. "He is one of the most talented horses I have seen run, who combines world-class sprinter/miler speed with the ability to carry it around two turns. He is a striking individual who should impart size, substance, balance and brilliance to his foals."
Those lofty words are based on Charlatan's brief, but brilliant, racing career. He raced only five times, partly a byproduct of an ankle injury in late May 2020 that pulled him off the Kentucky Derby Trail. Before then, however, Charlatan won his first three races by a combined 22 lengths. That included a 10 ¼-length allowance romp and a six-length blitzing of one Arkansas Derby division.
Charlatan returned from injury in December like he never left. He tore apart the Grade 1 Malibu Stakes on Santa Anita Park's opening day, beating a field of stakes winners by 4 ½ lengths.
Charlatan lost to one horse in five races
With that, trainer Bob Baffert dialed him into the late February Saudi Cup. That set up what promised to be an epic duel with Knicks Go. Instead, English horse Mishriff crashed the party, becoming the only horse to beat Charlatan across a finish line. He finished second and was ready for more when he suffered that setback.
A $700,000 purchase at the 2018 Keeneland September Yearling Sale, Charlatan earned $4,047,200 in those five races. Testifying to the open-air ATM qualities of the Saudi Cup, Charlatan earned $3.5 million of that for his runner-up finish. He banked only $547,200 for his four victories combined.
Stonestreet Thoroughbred Holdings bred Charlatan and Stonestreet Farm was one of the seven entities with a piece of the colt. That group included Madaket and Stonestreet, along with SF Racing, Starlight Racing, Golconda Stables, Fred Hertich III and John Fielding.
'A real athlete'
"Physically, he's one of the best physical horses we've ever bred," Stonestreet Farm bloodstock adviser John Moynihan said. "What sets him apart is the way he moves. He moves like a great horse. He is just a real athlete. He is the epitome of what we've tried to breed up to this point. Charlatan is a perfect combination of the genes meeting the physical."
Hill 'n' Dale has not decided on a stud fee.