Real Madrid is among several sides with a chance to book a berth in the Champions League Round of 16 on Tuesday, as it hosts Group A leader, Paris Saint-Germain in the top match of the day.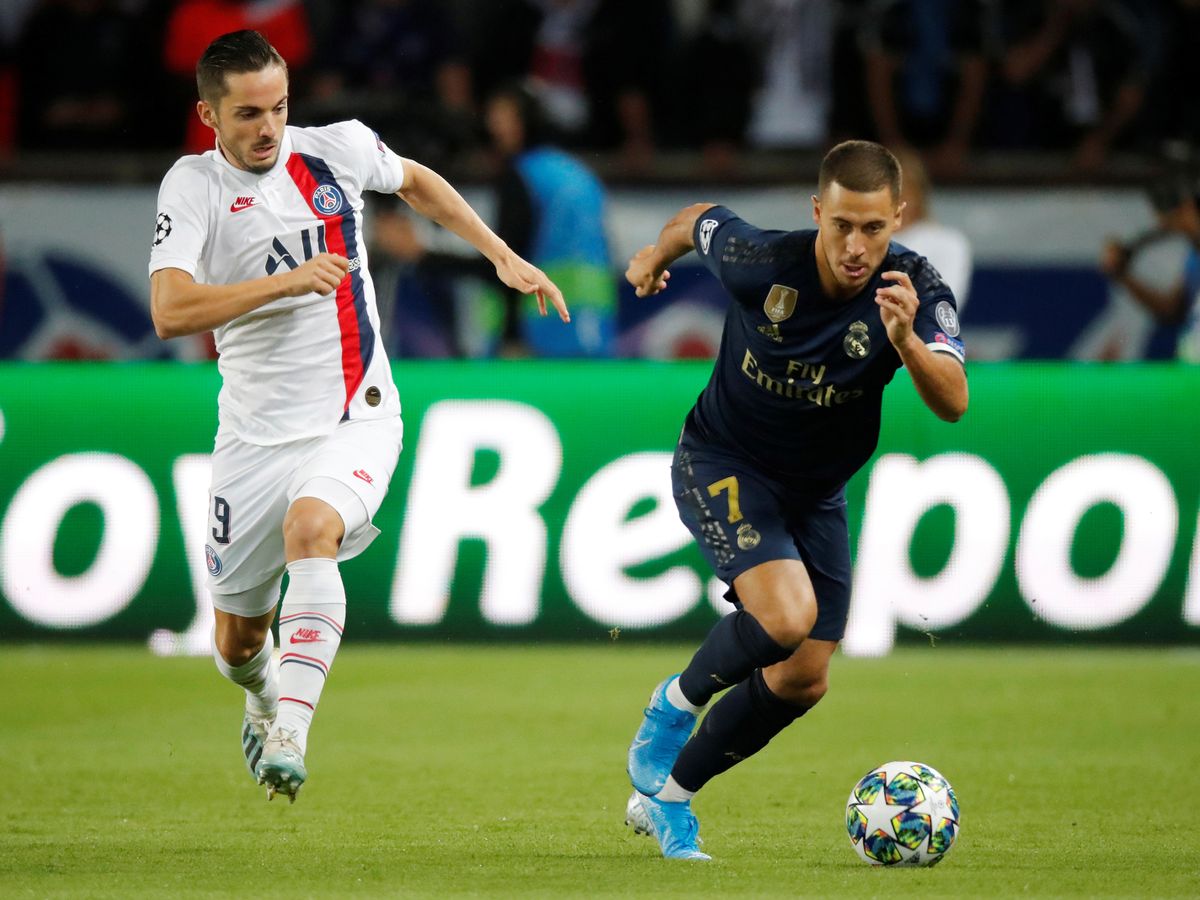 PSG is already guaranteed a spot in the knockout stages with a perfect 12 points from its first four matches, while Real Madrid sits in second place with seven points.
PSG Dominated Real Madrid in First Meeting
Real is in an excellent position: Club Brugge has just two points, while Galatasaray brings up the rear with one. The Spanish side may even clinch without a result on Tuesday, provided that Brugge doesn't get its own victory over Galatasaray.
That said, Madrid wants some measure of redemption after losing 3-0 to PSG in their first, group stage match in September. A better result at home would give the hosts more confidence in their ability to make a deep run in the Champions League.
"It is the most important game of the season because it's the next game, and against a very good opponent," Zidane told reporters. "We need heart, head, and above all, football. If we're good with the ball, that's the important thing."
FanDuel Sportsbook has Real Madrid (+135) as a slight favorite over PSG (+180) heading into the match.
Tottenham, Man City Closing In on Knockout Stage
Two prominent English clubs can also clinch their own spots in the Champions League knockout stages on Tuesday.
Manchester City is currently in first place in Group C with 10 points, but have yet to officially clinch a place in the Round of 16. That should change Tuesday, as the club hosts Shakhtar Donetsk, and needs just a draw to ensure its advancement.
"The position we have is good. We have 10 points, but we are not qualified," manager Pep Guardiola told reporters. "I know Shakhtar and Dinamo Zagreb can win both games, and we will be out. We have to do our best to go to Zagreb [in the team's final group stage match] with the job done."
City is a massive -650 favorite to win Tuesday's match over Shakhtar (+1600).
---
Tuesday Champions League Odds
Galatasaray (+195) vs. Club Brugge (+140)
Lokomotiv (+270) vs. Leverkusen (+100)
Juventus (+110) vs. Atletico Madrid (+300)
Red Star Belgrade (+950) vs. Bayern Munich (-380)
Atalanta (-200) vs. Dinamo Zagreb (+490)
Tottenham (-400) vs. Olympiakos (+1000)
Real Madrid (+135) vs. Paris Saint-Germain (+180)
Manchester City (-650) vs. Shakhtar (+1600)
Odds via FanDuel Sportsbook
---
Tottenham Hotspur is also in action, as the club will play its first Champions League match under the watch of new manager Jose Mourinho. Tottenham (-400) will take on Greek side, Olympiakos (+1000) on Tuesday, knowing that a victory clinches it a spot in the Round of 16.
Mourinho has taken the helm of a Spurs team that reached the Champions League final last year. The new coach says Tottenham shouldn't be satisfied with being the European runners up.
"Just the fact of reaching the final is an amazing achievement, no doubt," Mourinho told reporters. "But it's not history. History is winning."