After two days filled almost entirely with decisive matches, the knockout stage of the UEFA Champions League is starting to come together, with 12 teams having assured themselves of advancement out of group play.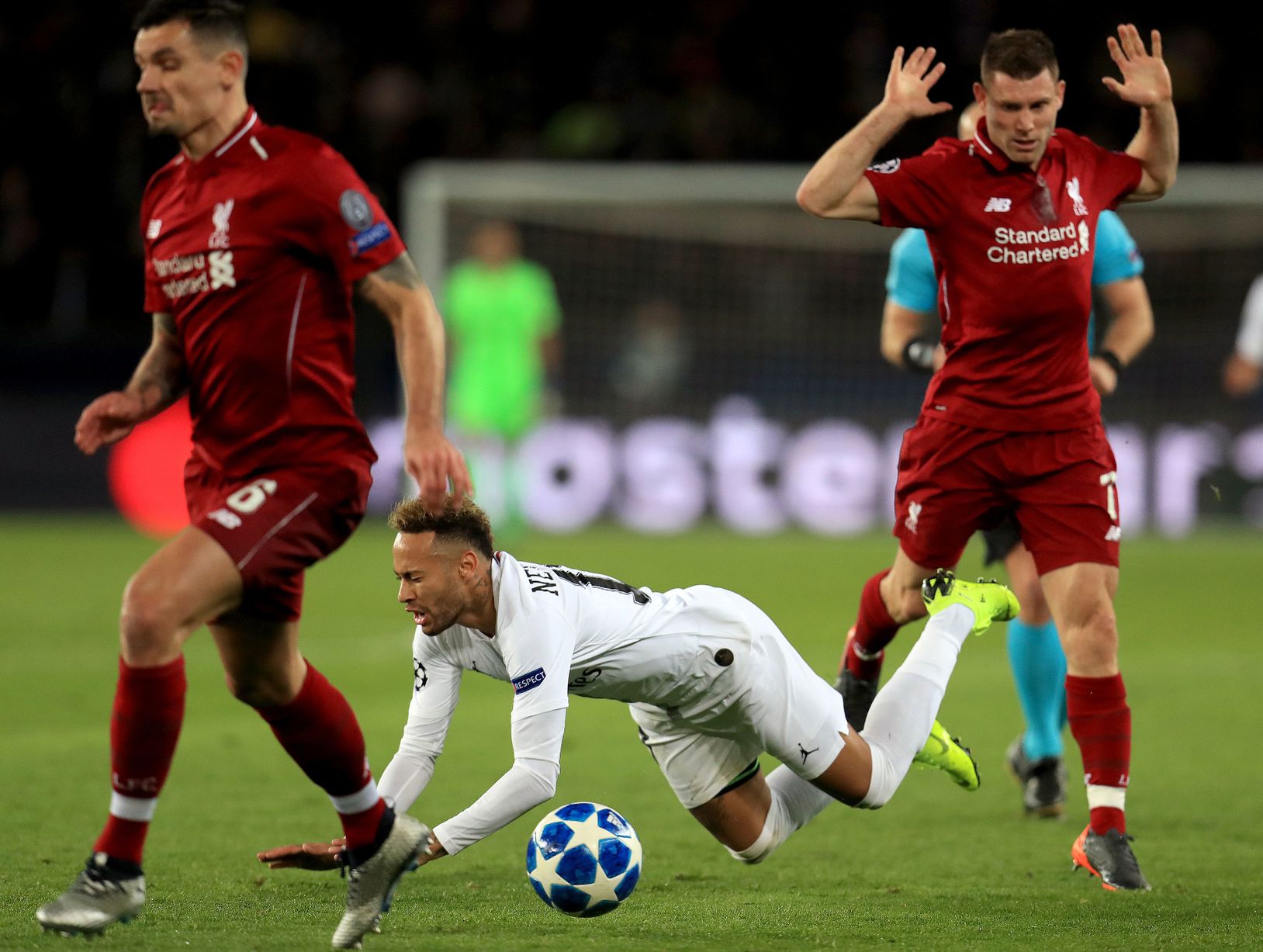 That just leaves four positions remaining open for teams looking to continue their quest for Europe's top club soccer title.
Three Teams for Two Spots in Group C
Two of the spots up for grabs come from Group C, where no team has yet to clinch advancement. Napoli put itself in first place by defeating Red Star Belgrade 3-1, eliminating the Serbian side from contention. Meanwhile, Liverpool finds itself in deep trouble after a 2-1 loss at Paris Saint-Germain, a result that sees them two points outside of the qualification zone with just one game to play.
While the team's performance against PSG was lackluster, Liverpool manager Jurgen Klopp was most upset with referee Szymon Marciniak for issuing a rash of cards to his players.
"I think we won the fair play competition three times in a row in England and today we look like butchers," Klopp told Viasport. "We have six, seven, eight yellow cards and we were close to a red card. Yes, there were one or two holding things which were yellow cards, but all the others – it's unbelievable."
Liverpool will play their final match on Dec. 11 against Napoli, and can still advance with a win. Despite his disappointment with the result on Wednesday, Klopp held out hope that his team could get the job done in their final home match.
"Napoli is unbelievably strong and we have to win by two goals which is not an easy job but we'll have Anfield at our backs and we still believe," Klopp said.
Tottenham, Inter Milan Tied for Knockout Berth
Also still undecided is the second qualifier out of Group B. While Barcelona has run away with the group with four wins and a draw, Tottenham Hotspur and Inter Milan are in a virtual dead heat for second place heading into the final match day, with Tottenham currently holding the tiebreaker based on away goals in their head-to-head matches.
But it is certainly Inter that holds the advantage when it comes to the remaining match for each club. While the Italian side will host PSV Eindhoven, Tottenham must travel to Barcelona and hope to get something out of the match – or hope for lots of help from a Dutch side that has only one point so far in group play.
The final spot remaining in doubt comes from Group F. While Manchester City has clinched advancement, Lyon sits two points ahead of Shakhtar Donetsk for the final qualification spot. There's still plenty to play for, though, as the Ukrainian side will host Lyon on Dec. 12, and will advance if they can find a way to win on home soil.
The 16 teams who advance to the Champions League knockout stage will play two-leg matches to narrow the field, until the final on June 1 determines the tournament winner. Manchester City (3/1) remains the favorite in the competition according to William Hill, ahead of contenders like Barcelona (9/2), Juventus (5/1) and PSG (7/1).