Capo Kane was the forgotten horse in the Jerome Stakes, the horse without a Kentucky Derby futures number next to his name on the two prominent Las Vegas futures boards: Circa Sports and William Hill Nevada.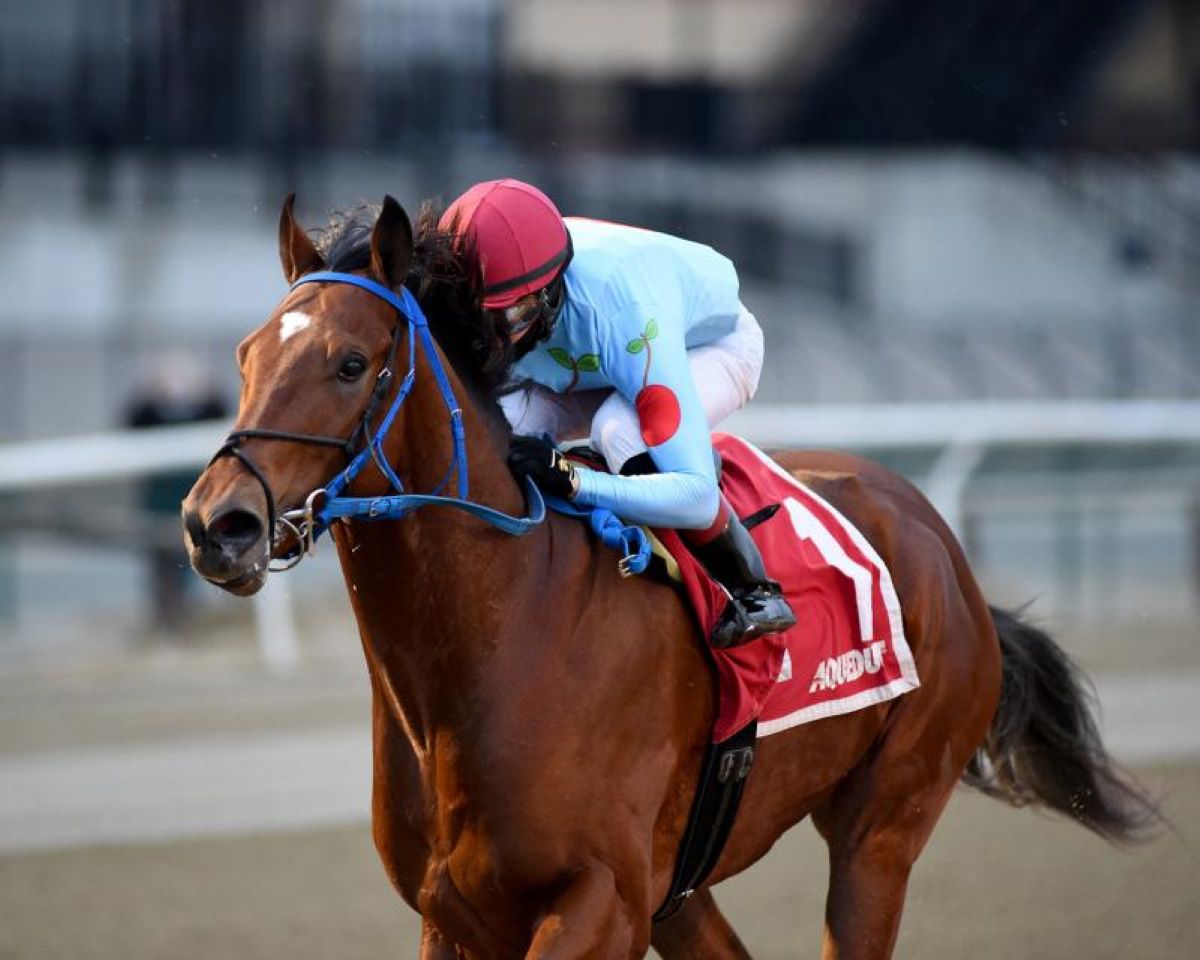 Now, Capo Kane is tied for fourth on the Derby points ladder with the likes of Life Is Good and Get Her Number, two horses with graded stakes victories on the resume. Before Circa and William Hill introduce him to their respective futures boards, we introduce you to a horse who introduced himself to the Derby picture with a 6 ¼-length romp in the Jerome Stakes at Aqueduct.
Capo Kane went off at 7/1 and went out of the gate quickly. Then, he went out to fractions of 23.53 seconds for the first quarter-mile and 47.83 for the first half. Those aren't earth-shattering or Derby-staggering numbers for Aqueduct. Especially when you look at the splits for Aqueduct's fourth race earlier on the card: 23.13 and 47.13. And those came in a $20,000 maiden claimer.
None of that made Harold Wyner, Capo Kane's English trainer, blink. Nor did Capo Kane's career-best 84 Beyer Speed Figure.
"I was happy with how he ran," Wyner told the New York Racing Association after the race. "(Jockey) Dylan (Davis) rode an excellent race and he followed to what I told him in the paddock. I told him to break sharp and if you find yourself on the lead to just ride his race. This horse will dictate where he wants to be."
Capo Kane Officially Joins Derby Trail
Where Wyner wants Capo Kane next is the Grade 3 Withers Stakes at Aqueduct Feb. 6. That's the next local Derby prep of consequence, which Wyner and Capo Kane's owners want. They want to see how far they can push the Parx-based horse – both in distance and on the Derby trail.
"I was talking with the owners this morning and that's the step we're going to push him to," Wyner said. "I ran him two turns at Parx going a mile and seventy (yards) in his maiden win and he did it so easy. The further he goes, the better."
Capo Kane isn't exactly one of your bonus-baby Derby prospects. Wyner snagged him for a reasonable $26,000 at the Fasig-Tipton Midatlantic 2-Year-Olds in Training Sale. Compare that to Spielberg's $1 million price tag or Life Is Good's $525,000 cost.
Remember Ny Traffic? Here's the Scout Who Found Him
But Wyner's experienced eye saw something in Capo Kane. Perhaps, he saw the same intangible in Ny Traffic. After all, Wyner trained Ny Traffic during his first four races, before he moved to Saffie Joseph Jr's. barn. Ny Traffic finished second to Authentic in the Haskell and eighth during a troubled Derby trip. He's already banked nearly $600,000 in career earnings – all from a $26,000 purchase.
"I liked the size of him. He was a big-boned horse. He had size and substance to him and that's what I look for in a 2-year-old," Wyner said about Capo Kane. "He was very well built."
Value and Luck Go a Long Way Here
And well-versed in the value department. Capo Kane owns two victories in three career races. The $26,000 bargain already banked $114,500 in those three races.
"Capo Kane is a lot bigger boned and heavier than what Ny Traffic was, but he was still a nice horse," Wyner said. "I got lucky. You need a little bit of luck in this game."