Canoodling's name translates into "engaging in amorous embracing, caressing, and kissing." And on Sunday, the 3-year-old filly will be canoodling in deeper, rougher racing waters than she ever has.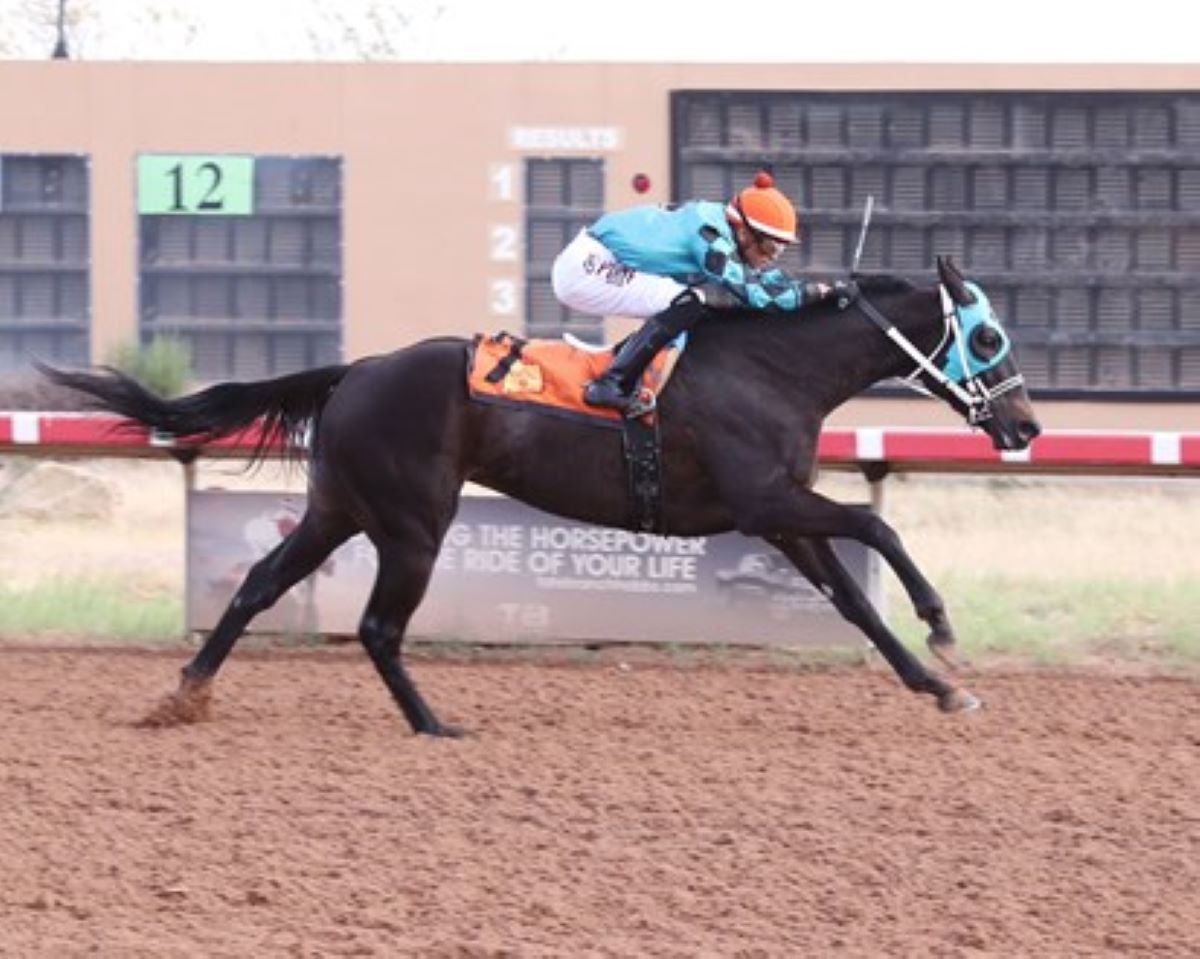 Canoodling finds herself back at Santa Anita Park, where she hasn't raced since finishing fifth in the Listed Surfer Girl Stakes on Oct. 4, 2020. She also finds herself in the Grade 1 La Brea Stakes, running against top competition for the first time in her 12-race career.
The surroundings, on one level, may be familiar. But geography is about the only familiar element awaiting Canoodling. She finds herself and her 8/1 morning-line odds on the rail in her first Grade 1. That's three class levels higher than she's ever raced.
This is not Zia Park, where Canoodling won her last race, the Black-Type Zia Park Distaff. This is not Albuquerque Downs, where she won her start before that, a September allowance, along with the Albuquerque Distaff Handicap two starts before that.
Canoodling loving her some Ruidoso Downs
Nor is it Ruidoso Downs, where Canoodling won an August allowance. Or Lone Star Park, where she finished third in something called the Chicken Fried Stakes in June.
No. Santa Anita Park on opening day is not the provinces. In the provinces, you don't find horses like Bob Baffert's Private Mission awaiting you in the starting gate. Private Mission is the 8/5 morning-line favorite for the seven-furlong La Brea, one of three Grade 1s and one of six stakes on Santa Anita's opening-day card.
In the provinces, Roimes Chirinos, the 33-year-old Venezuelan jockey aboard Canoodling, doesn't see what awaits him in the Santa Anita jockey room. When he arrives and looks across the jockey room, he'll see Hall of Famers like Mike Smith, Victor Espinoza, and newcomer John Velazquez, the winningest jockey in terms of earnings in riding history.
All-star jockeys, A-list fillies await in the La Brea
Chirinos can look across the starting gate in the La Brea and see Velazquez aboard Kalypso (5/1), perennial Santa Anita riding champion Flavien Prat aboard Private Mission, and Smith aboard 5/2 second choice Missy P.
"They wanted Roimes to come in to ride her," trainer Mike Puype told Santa Anita's Ed Golden. "He's winning races on her and that's great."
Puype will take any edge he can, considering he's Canoodling's third trainer in a year. Puype takes over conditioning from Todd Fincher, who raced Canoodling all over New Mexico and Texas from the beginning of the year. For his part, Fincher did his part. In eight races under his guidance, Canoodling won five, finished second once and third the other two times.
Canoodling enjoyed a strong 2021
Fincher, who presided over 81% ($173,413) of Canoodling's career earnings of $212.023, inherited the Pioneerof the Nile filly from Jeff Mullins. The California-based Mullins sent Canoodling out in three Southern California Listed stakes as a juvenile: the Del Mar Juvenile Fillies, the Surfer Girl, and the Desi Arnaz at Del Mar. She finished fifth in all three.
"They sent her to me from New Mexico and we've had her a couple of weeks," Puype said. "She's had a work over the track and I didn't think the race came up super-tough, so maybe they did the right thing giving her a chance to run here. The problem is she's got to deal with the rail. It's not a good post on any given day, but we'll be ready to run Sunday and see what we can do."
Canoodling isn't morning-line writer Jon White's long shot in this race. She's not even his second long shot. And in her 12 races (6-1-2), Canoodling does have three Equibase Speed Figures in the 90s.
All that means is, when you get called up from the minors, anything can happen.