No NFL team has been able to beat the undefeated Patriots this season. Can a short week be the factor that upends the Super Bowl favorite? Oddsmakers don't believe so. They have made New England a 16.5-point favorite against the New York Giants. It is the fourth time in six games, the Patriots have been a double-digit favorite this season.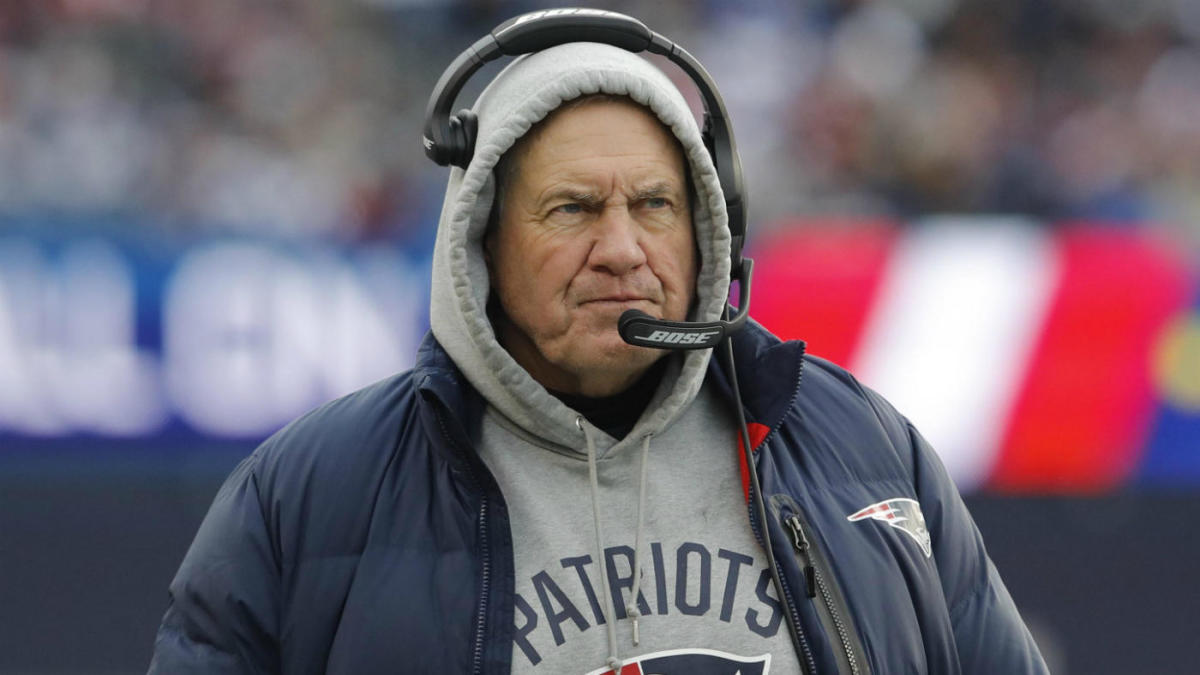 New England coach Bill Belichick has his concerns with the short week. After the team destroyed Washington on Sunday, they had little time to enjoy the victory. They host the New York Giants Thursday. Belichick said in his Tuesday press conference that the short week definitely has its challenges.
"We're rolling on a short week here," Belichick said. "I think the players have tried to do a good job of trying to get rested, get treatment, get rehab and then be ready to go Thursday night. We certainly have a lot to get ready for with the Giants. It's a good football team, well coached. Really an attacking type of team in all three phases of the game."
Belichick Doesn't Want to See Barkley
One phase Belichick could do without is Giants running back Saquon Barkley. Even though he is very doubtful for Thursday's game, Belichick said he doesn't relish the idea of him playing if he's able.
"Every way. I mean, he's had more production than any player in the history of the game in the time that he's played,' Belichick said. "So, 91 catches or whatever it was last year. Receiver, runner, power, speed, athleticism. He's hard to tackle. He can do it all."
It appears, however, that Belichick and the undefeated Patriots will dodge Barkley. He is listed as doubtful for Thursday, and New York Giants coach Pat Shurmur isn't hopeful his second-year player will be ready.
"I don't know if (short week) hurts him or helps him," Shurmur said. "Time is your friend when you're coming back from an injury."
Defense Big Reason for Undefeated Patriots
While the offense has scored its opponents 155-34, it is the defense that has been earning accolades from Belichick, as well as opposing coaches. Belichick made a point to single out the linebackers.
"Look, we face a different offense every week," Belichick said. "Even if they're the same, they're different because of the different personnel. So, to be able to have players that can do multiple things and do them well, it gives you a tremendous advantage. You can substitute or you cannot substitute. We have a lot of players that fall into that category. So, we have the ability to sub if we want to, or if we don't want to, we can let the players play where they normally play and they can certainly handle that adequately."
Giants coach Pat Shumur knows how difficult it can be preparing a game plan with the Patriots defense.
"They are an outstanding defense just like the one we played this past week, and just like a few of the defenses we played prior to this past week," Shumur said. "We've got to do what we can to move the ball and score points. It's always a challenge in this league, you're always playing against really good defenses. This is another top defense, so we have to be about our business. We have to make plays when they're presented, and we have to do a good job of staying on schedule."