This is the time of the college football season when there are some big point spreads, but this Saturday, there are some huge differentials. The first couple of weeks of the season is when we see non-conference opponents trade their dignity for some cash and play the big boys. Universities like Central Michigan, Florida A&M, and Murray State show up in places nicknamed Death Valley, The Big House, and The Swamp for four quarters of humiliation.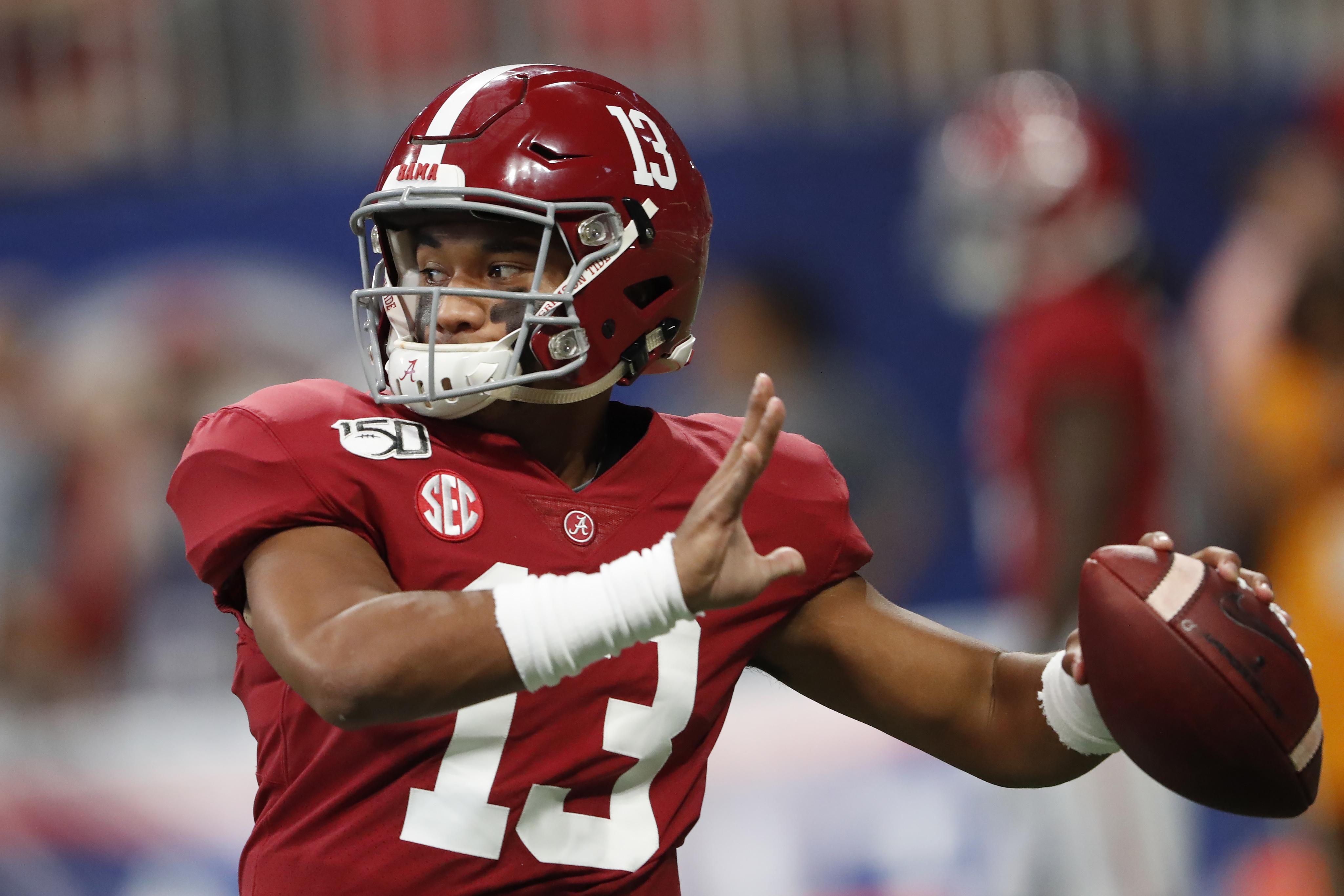 Alabama, who is ranked No. 2 in the AP Top 25, is favored over New Mexico State by 55 points. Clemson is playing No. 12 Texas A&M, but the No. 1 team is still a 17.5-point pick. Number 7 Michigan is giving away 22.5 points to Army.
We take a look at those games to see if they'll be able to cover.
New Mexico State at Alabama -55, Over/Under 65
Seeing 55 points, no matter who the team is, shocks the system. Alabama would have to score two touchdowns a quarter, and keep New Mexico State off the scoreboard to cover.
The Crimson Tide was favored by 35 last week over Duke, and covered by four, allowing only a field goal by the Blue Devils. The Aggies are perceived by sportsbooks to be a worse team than Duke. They lost last week to Washington State, 58-7.
The question is, will Alabama's Nick Saban call off the dogs and put in the subs when the team is ahead in the second half? Probably, but remember, they only scored 42 points last weekend. They are going to have to put the ball in the end zone at least two more times than they did last weekend.
Texas A&M at Clemson -17.5, Over/Under 64
The line on this game has already moved from its opening of 19.5 to 17.5. That could be because of Clemson's sophomore quarterback, Trevor Lawrence, who had a sluggish performance against Georgia Tech last week. He was 13 of 26 for 168 yards, with one TD and two interceptions.
"I am pretty hard on myself, but I see the big picture," he said. "I didn't play my best, but we won the game."
Yes, Clemson won 52-14, and covered the 36.5-point spread, but they are going to have to look a whole lot better to repeat this weekend against No. 12 Texas A&M, and avoid being an upset victim.
Army at Michigan -22.5, Over/Under 47.5
Michigan might have the ability to score against Army, but with the Black Knights tendency to control the game's tempo, the Wolverines might not put up as many points as they'd like.
Army played Rice last weekend and was a 23.5-point favorite. The over/under was 46.5. They won the game, 14-7, not covering the spread or the over.
However, Michigan failed to cover their spread as well. They were laying 34 to Middle Tennessee and won, 40-21. The Wolverines were 6-7 ATS last season, and this is exactly the type of game that could add to that losing record.