Mark Casse figures if Sir Winston could do it, why not Golden Glider?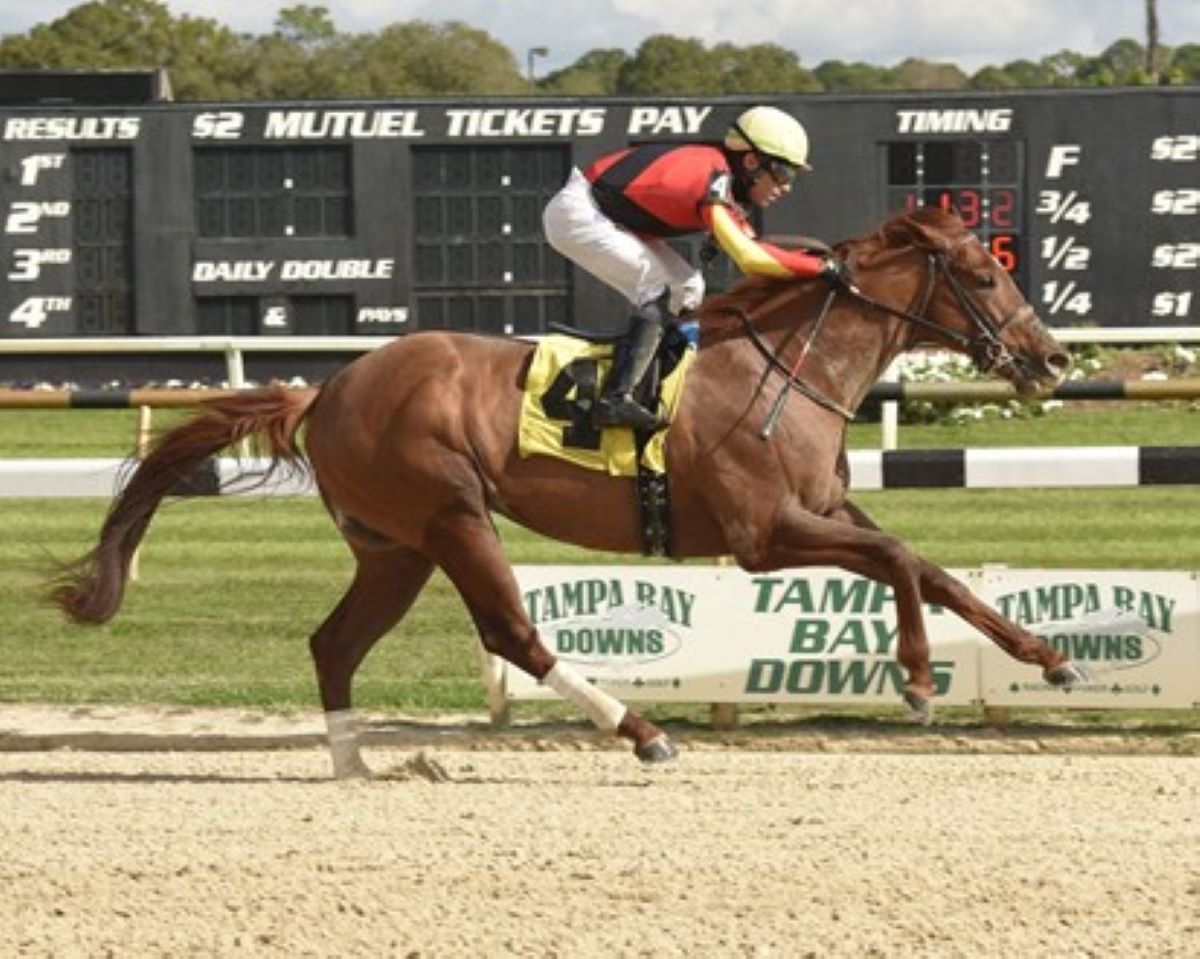 Three years ago, the Hall of Fame trainer brought Sir Winston into the Belmont Stakes starting gate. The colt broke his maiden at Woodbine, then missed the board in two Kentucky Derby preps: the Tampa Bay Derby (fifth) and the Blue Grass Stakes (seventh).
Casse watched Sir Winston finish second in the Peter Pan, the Belmont Stakes' traditional prep. Then, he watched 10.20/1 Sir Winston beat favored Tacitus to win the 2019 Belmont.
Now, Casse brings in Golden Glider, who won his first two races at Woodbine before missing the board in not two, but three Derby preps. Golden Glider was fifth in the Sam F. Davis, fourth in the Tampa Bay Derby, and fourth in the Blue Grass.
Heard this story before?
He segued into the Peter Pan, where he finished second — albeit a distant, 10 1/4-length second — to We the People.
Sound familiar? Can Casse catch Classic lightning twice?
"We'll be a long shot, but he got a free berth and earned his way in there, so we'll give it a try," Casse told the New York Racing Association.
The top two finishers in the Peter Pan have their entry and starting fees waived. But the overseas books validate Golden Glider's long-shot status. He's anywhere from 16/1 to 25/1 on various overseas books as of Monday. By comparison, current favorite Mo Donegal is priced from 15/8 to 5/2.
Golden Glider brings late speed
At any event, Casse likes what he's seen in Golden Glider's last two starts, where he rang up twin 87 Beyer Speed Figures. And while We the People was uncatchable in the Peter Pan, Casse loved watching Golden Glider's stretch surge that snatched the place from Electability at the wire.
"I thought he showed a lot of determination to be second," Casse said. "Obviously, the winner was phenomenal, but you have to question how much of his efforts was aided by the racetrack, too. I guess we'll figure that out on Belmont Stakes Day."
He also liked Golden Glider's 1:01.55 breeze for five furlongs last Sunday. That was eighth of 16 working that distance that day.
No flash, plenty of dash
'He's not a flashy workhorse. he's very workmanlike and I thought it was a good breeze for him," Casse said. "I was hoping to get a fast track the other day to see how he got over it, so you come out of there not knowing where you stand because of the racetrack."
Casse knows the son of Ghostzapper stands as a long shot to win him a second Belmont in four years, but he can't help thinking, "If Sir Winston could do it…."