If Bernhard Langer had to pick a place to start off the Champions Tour season, he couldn't do any better than the Mitsubishi Electric Championship at Hualalai. It is one of his favorite events, and the 61-year-old has played there 12 times, winning on three of those visits.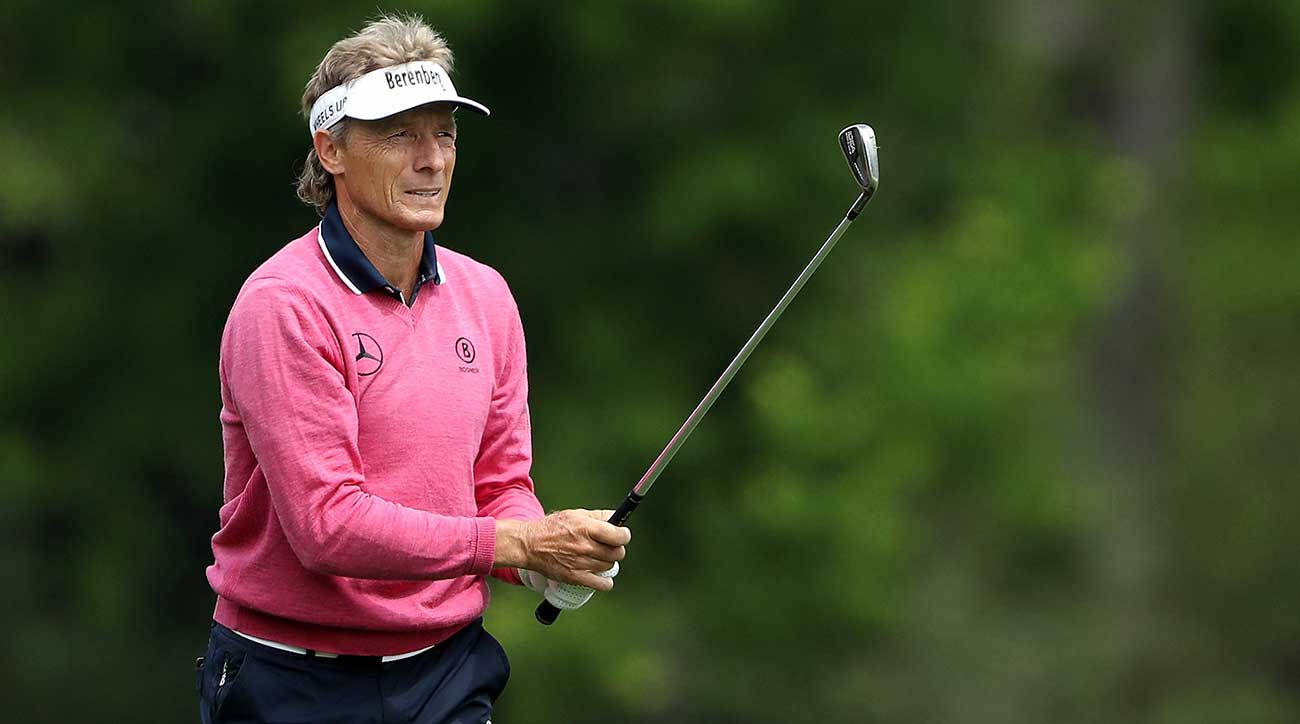 "The course is phenomenal," Langer told reporters after his Wednesday practice round. "It's in really good shape — the fairways, greens, bunkers, even the weather is brilliant. There's not much wind yet. So far it's perfect."
His fourth victory might be a little more difficult. Langer has dominated the tour in recent years, but last year found several golfers that were more than willing to challenge him.
One of those is this week's favorite, Steve Stricker. Stricker is at 3/1 at the Westgate Las Vegas SuperBook, while Langer is second at 6/1. Miguel Angel Jimenez and Scott McCarron are next at 10/1.
Glut at Top
While Langer had ruled the Champions Tour for years, last season was the first since 2013 where he didn't win a major championship. He only won two regular tour events, the lowest number since 2013.
Still the German-born golfer has 38 tour victories and only needs eight more to break Hale Irwin's mark of 45. Langer does know that reaching the feat will be more difficult with the number of quality golfers.
"The competition is pretty good," Langer said. "There's a lot of great guys out there now. Last year there were three or four other guys who had similar years to myself and any one of them would deserve it."
Langer did pick up his fifth consecutive Player of the Year honor, and eighth all time. He said he was humbled that his fellow golfers thought he was deserving of the award, especially at his age.
"I have great respect for all my fellow competitors, and to be voted Player of the Year by my peers makes the award even more special," Langer said. "So many players played well last year and the competition on PGA TOUR Champions has never been higher. I'm very blessed to have played well enough to win the award eight times."
Winning the award for the second time in his 60s, also was not lost on Langer.
"Probably a little bit it because it's more and more unusual or harder, whatever you want to call it," Langer said. "Guys expect to do well between 50 and 55. Once they turn that corner and hit 55, not a lot have success anymore. So it's pretty neat to be at or near the top at 61."
Challengers Ready to Topple Langer
While players like McCarron and Stricker admire what Langer has accomplished, they wouldn't mind knocking him off the top of the mountain.
Stricker could be a formidable foe, but he is still grappling with the idea of splitting his time on the PGA Tour. Last year he played seven events on the Champions Tour and 12 on the PGA Tour. He is still torn on what to do, and told the Associated Press he hasn't made up his mind on his schedule.
"I don't know which way to go," Stricker, 52, said. "Everybody has their opinion. I think bottom line is I'm just doing what I feel like doing. … My intention right now is to be out here and try to play as well as I can and try to win again. I still feel like it can happen."