The California Horse Racing Board (CHRB) will soon have increased authority over Thoroughbred racing in the state.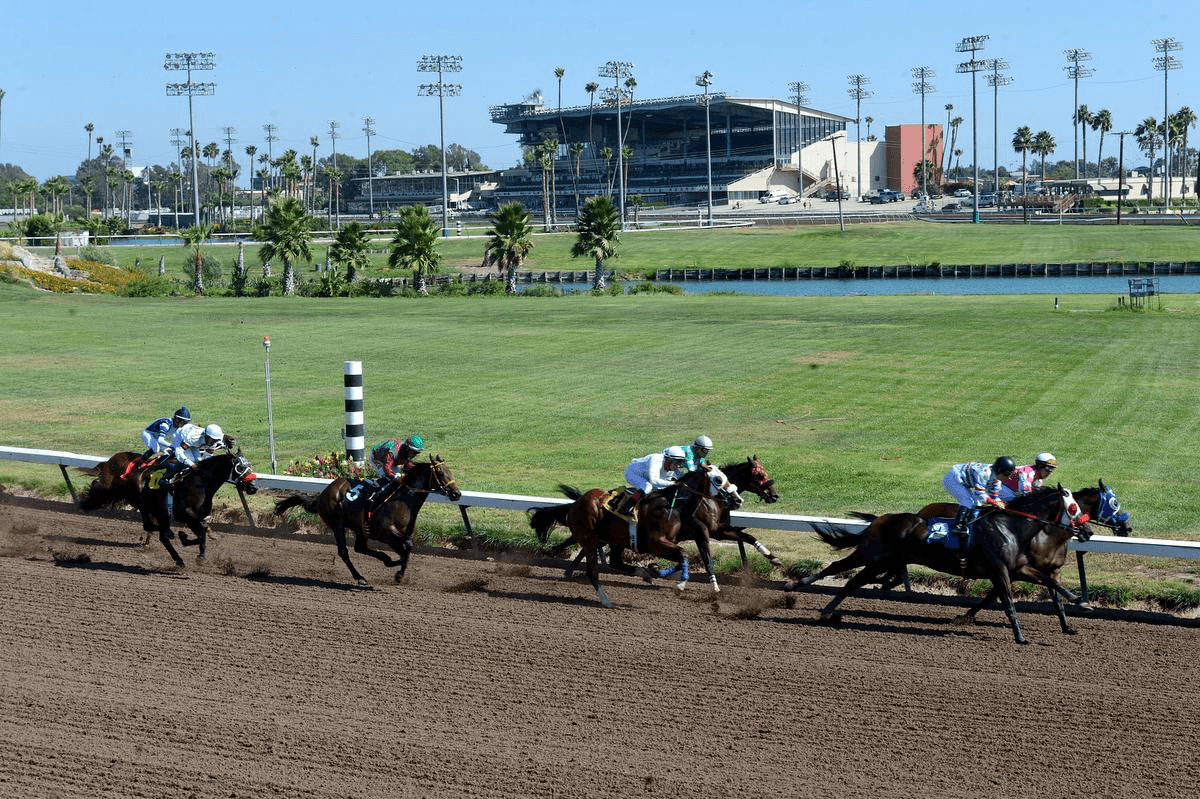 The State Legislature unanimously approved a bill (SB 469) Monday newly empowering the regulatory body with the ability to suspend or move racing days without a 10-day public notice period. The Senate version of the bill passed 40-0 and the Assembly approved its version 78-0 with one non-voter.
"We must take action now to protect horses and jockeys, ensuring safety is always paramount in California horse racing," co-sponsor Sen. Bill Dodd (D-Napa) said. "Because clearly, there is a problem here, and we can't sit back and do nothing. I appreciate my colleagues in the Legislature for coming together to pass this important safety measure, and I look forward to Gov. Newsom signing it into law."
The bill still needs the signature of Gov. Gavin Newsom (D). Newsom has indicated previously that he supports the measure.
CHRB Lacking Power to Force Santa Anita Shutdown
Just two weeks ago, the CHRB sought, via a informal request, to suspend racing at the Los Angeles-area track. That after a 28th horse was injured then euthanized at Santa Anita.
Chuck Winner, CHRB chairman, and Madeline Auerbach, vice-chairman, subsequently asked that Santa Anita suspend racing for the remaining six days of the season. The track, with the backing of horsemen, declined. Because CHRB rules stipulate a 10-day waiting period before such an action, the regulatory body was unable to force the move.
Just the day after the June 8 request, a presumed heart attack caused a 29th horse fatality. Then Saturday, the second to final day of the lengthy winter/spring season a 30th horse was fatally injured. The horse, under the care of Hall of Fame trainer Jerry Hollendorfer, marks the conditioner's fourth death at Santa Anita. His barn suffered two additional equine fatalities at Golden Gate Fields, near San Francisco.
Santa Anita management quickly moved to exclude Hollendorfer from stabling or racing at either track and demanding he vacate his stalls at both facilities. Both Santa Anita and Golden Gate are The Stronach Group (TSG) operations. Hollendorfer is also prohibited from entering his horse at all TSG tracks including Laurel Park in Maryland and Gulfstream Park in Miami.
The trainer has more than 100 horses in training at California tracks. The New York Racing Association says he can continue to race in that state. He already has a small string at Belmont Park. He's also welcome at Los Alamitos in Orange County where a truncated — 10 race days over three weeks — meeting begins Saturday.
Del Mar, in Northern San Diego County, where a July 17 through Sept. 2 meet is held, has yet to issue a formal statement on Hollendorfer's staus.
Los Alamitos Safety Panel in Place
Also on Monday the CHRB announced the members of a safety panel that will pre-screen horses before they can race at Los Alamitos. At Santa Anita, the panel excluded 38 horses over six days. That total does not include four that were trained by Hollendorfer that were immediately scratched when he was told to vacate the premises.
The Los Alamitos group is safety steward Jon White, steward Grant Baker, veterinarian Tim Grande, CHRB chief steward Darrel McHargue and Dr. Rick Arthur, chief equine veterinarian for the CHRB and UC Davis.
McHargue, a former jockey, will miss the first two days of the meeting. White is the morning linemaker at Santa Anita and a certified state steward in California.