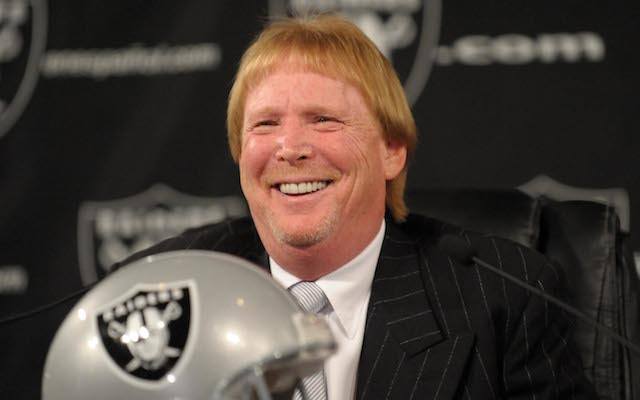 California and its largest city Los Angeles are rushing out of the 2016 gates and looking to the wide world of sports to boost both local and state economies.
Lawmakers in Sacramento are taking steps to legalize daily fantasy sports (DFS), while the City of Angels looks to bring a National Football League team back to the metropolis for the first time since 1994.
Daily Fantasy Approved
On Wednesday, California's Governmental Organization Committee voted 18-1 in favor of moving Assembly Bill 1437, the Internet Fantasy Sports Game Protection Act, to the general Assembly.
Authored by Assemblyman Adam Gray (D-District 21), the legislation would create a coordinated and supervised market for daily fantasy sports companies to operate in the state.
Platforms like DFS leaders DraftKings and FanDuel would pay one-time licensing fees and then annual payments to California based on their aggregate receipts.
Gray says 15 percent of the multibillion-dollar DFS market currently being experienced in the United States originates within California's borders.
"The near unanimous support of the committee today sends a strong signal that protections for consumers and children online are a top priority," Gray said in a press release. "This legislation will bring California's laws into the 21st century and provide consumers with the safeguards they expect this Legislature to provide."
Critics of DFS argue that the contests are games of chance and therefore constitute online gambling, a practice illegal under current law.
Gray says the DFS legality debate is up to California Attorney General Kamala Harris to decide, not his committee.
AB 1437 now goes to the California Legislature, with the State Assembly the first chamber to study the proposition.
Los Angeles Raiders, Rams, Chargers
Speculation has ensued for years regarding an NFL team returning to Los Angeles, the country's second-largest city and home to four million people.
It's been more than two decades since the Raiders departed to Oakland, the third franchise to leave following the Chargers' southern transition to San Diego in 1961 and the Rams' move to Anaheim in 1980.
All three teams have submitted relocation applications to the NFL. "The applications will be reviewed this week by league staff and three league committees," the NFL said in a statement.
Football's governing association will charge $550 million per team that relocates to Los Angeles, and most believe two teams will be approved to transfer. Support of three-fourths of current NFL owners is required before a team can move.
"The feeling is two can work and should work," Indianapolis Colts owner Jim Irsay said recently. "So I think it's more likely two teams will move."
While there are no clear favorites, the Raiders and Chargers have collaborated on designing a $1.7 billion stadium in Carson. The Rams have submitted a $1.9 billion stadium in Inglewood on its own.
22 years since NFL football was last played in Los Angeles, the market is budding with excitement. "The value of the franchise will immediately increase by more than $1 billion for any of the teams that move," sports marketing consultant Marc Ganis told CNN.
Bringing two NFL franchises to Los Angeles could also substantially increase daily fantasy revenues should Sacramento fully authorize the market.