They can't legally drink alcohol, and both are barely able to vote, but the true freshman quarterbacks starting in Friday's Potato Bowl will be entrusted on bringing home a postseason victory to the school.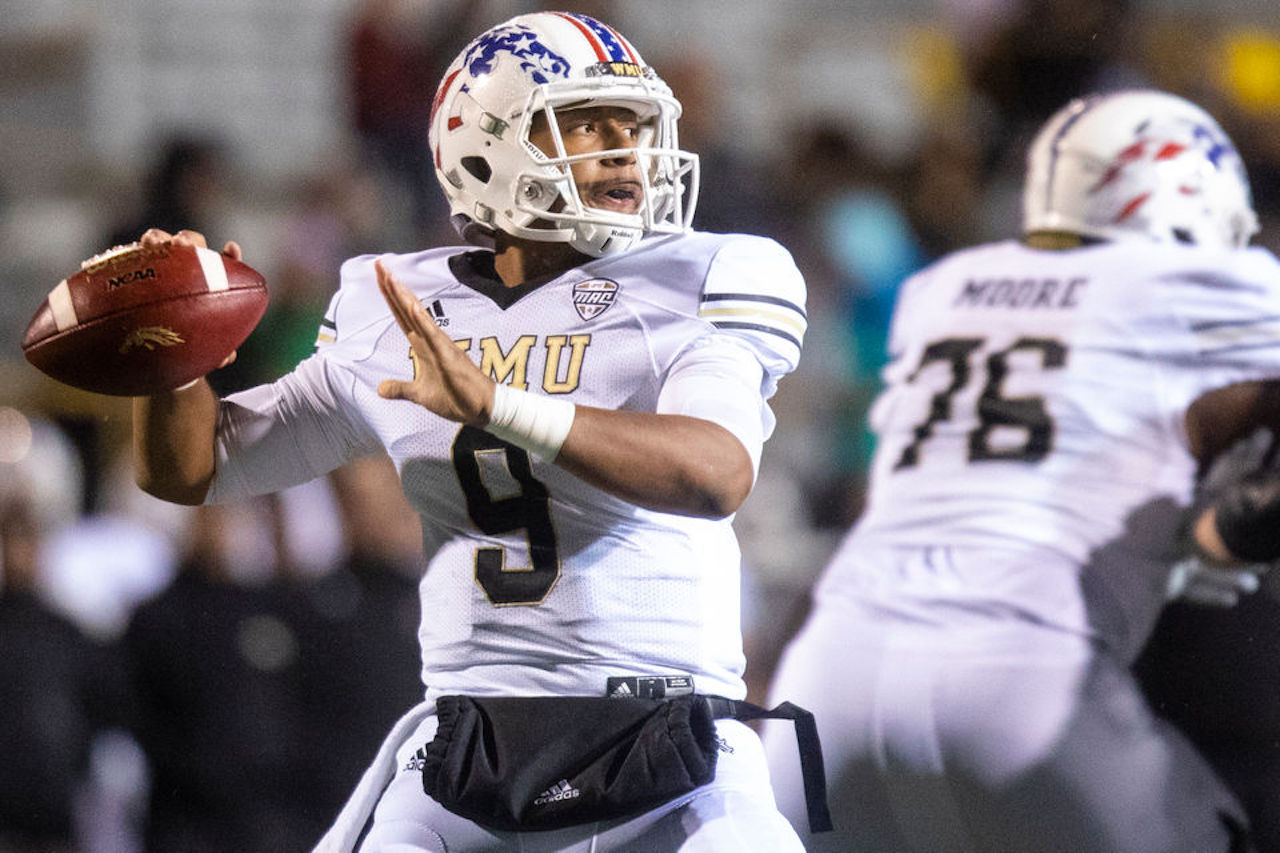 BYU, which finished 6-6, is favored by 12.5 points over Western Michigan, but went 2-3 in their last five games. They are, however, 4-0 against the spread when they are double-digit favorites. They also had regular season victories over Arizona and Wisconsin.
Western Michigan, 7-5, didn't beat anyone nearly as impressive, and had blowout losses to Toledo, Michigan and Ohio. They did, however, defeat Northern Illinois, 28-21, a team BYU lost to.
"They beat a team that we lost to," Cougars coach Kalani Sitake said. "In their last game they beat Northern Illinois, so that's a good matchup for us."
Eleby Grows Up Quick
Western Michigan's Kaleb Eleby and BYU's Zach Wilson both were midseason replacements, but under different circumstances.
Eleby became the Broncos starting signal caller when Jon Wassink went down with a foot injury with four games remaining. Eleby,18, lost his first two games rather decisively, but had decent outings, throwing for a combined 445 yards, including three touchdowns and two interceptions. Against Ball State they team lost in overtime, but Eleby got his first victory against Northern Illinois.
It is the second straight year the team has lost their starting quarterback. Coach Tim Lester told the Idaho Statesman that his teenage signal caller has had to adjust pretty quickly.
"When you're playing an 18-year-old, it's hard to get them in rhythm," Lester said. "They haven't been in rhythm. They don't even know what in rhythm is. They're just playing and surviving each play."
Wilson Youngest BYU QB
At 19, Wilson is like an elder statesman compared to Eleby, but he is actually the youngest quarterback to start at BYU. He replaced Tanner Mangum the second week of October, and led the team to a 3-3 record in his six starts.
In those six games, Wilson has had at least 167 yards in passing. He has also accumulated eight touchdowns and three interceptions. Coach Kalani Sitake said he has been impressed with Wilson's work ethic.
"I haven't met a guy that prepares as much as he does," Sitake said.
Defense Could be Key
Eleby will have the bigger challenge when it comes to navigating around a defense. BYU is the 13th ranked team in total defense, allowing an average of 195 yards a game. Lester saw five occasions where his defense gave up 40 or more points, and decided to fire his defensive coordinator.
"Obviously, when I made the change it was hard on the guys," Lester said. "They were shocked at first, and then they bound together, and we talked about making a change. I think we're a good football team, but that's not good enough. We need to be a great football team, so something needed to change."