It's been nearly a week, and apparently, the Kyle Busch-Aric Almirola, and Denny Hamlin-Joey Logano feuds are blowing right into this week's race at Texas Motor Speedway. The four drivers had incidents at Martinsville last Sunday, and then spent this week chirping at their respective adversaries.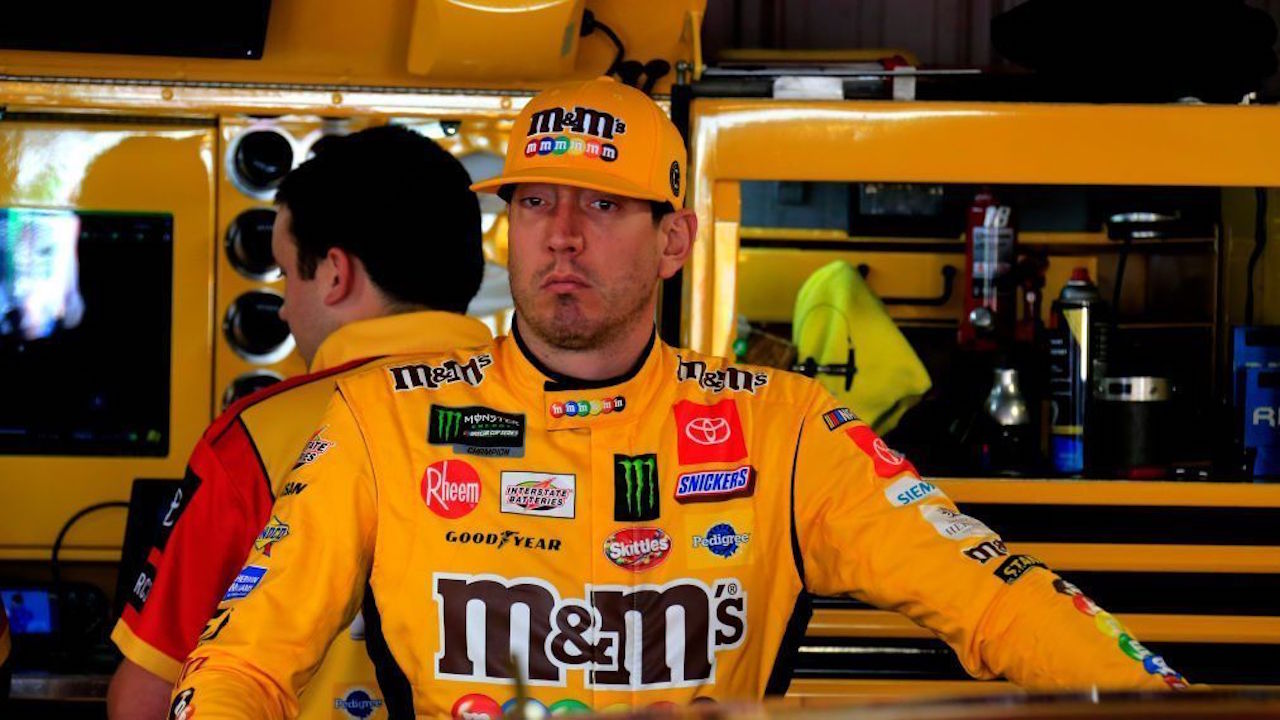 Usually, on-track incidents are often forgotten soon after they happen. Or, at the very least, not continued to the next NASCAR race. The Busch-Almirola and Hamlin-Logano feuds, however, are as fresh as when they happened six days ago. All but Almirola are still in the Monster Energy Cup Playoff.
Busch, who is the 5/1 favorite along with Martin Truex Jr., is currently third in the Monster Energy Cup Standings. Hamlin is second, and Logano is fourth. Truex Jr. punched his ticket to the finals last week when he won at Martinsville.
Busch-Almirola Feud Comes with Warning
The Busch-Almirola feud began when the two traded paint at Martinsville. Almirola was furious after being knocked out of the race, and pledged to make the final three races difficult for Busch.
"We've got three weeks remaining," Almirola said outside the track's medical center, "and I'm going to make it hell for him."
Busch shrugged off Almirola on Sunday, but took a little jab at him on Wednesday's episode of NASCAR America presents "MotorMouths."
"Look, I got a hell of a lot more than Aric Almirola to worry about every single week, OK?" Busch said. "There's 40 other guys that would probably love to get the action in on the 18 car as well, too. Because you're a fan favorite as soon as you do. Aric's not the only guy. There's others that are out there. We'll race them as we need to race them and what happens happens."
Almirola decided to let his racing do the talking. On Friday, he turned in the fastest time at Texas Motor Speedway in the practice rounds. Almirola covered the 1.5-mile oval at a speed of 188.561 mph. He is 80/1 to win on Sunday.
Hamlin-Logano Running Mouths
The Hamlin-Logano feud got physical at Martinsville when Logano took a swipe at Hamlin, who retaliated with a swing and a miss. Hamlin was knocked down by a member of Logano's crew.
Hamlin talked on Friday about the incident, and the insults were flying.
"No. He's not that smart," Hamlin said of whether Logano can get to him. "He touched me first. First thing, as a man, you can't just let that stuff happen. That's the first thing."
Logano said after the incident he shouldn't have touched Hamlin. He did respond to Hamlin's criticism that Logano's crew chief Todd Gordon doesn't have any control over his people.
"Here are the facts," Logano said. "I think Todd has great control of our race team and is a great crew chief, and does a great job leading all of us. I said it after the race to TV that I probably shouldn't have gone down there looking for an apology for something he probably wasn't going to apologize for and I let my emotions get the best of me. That was a mistake on my part. I probably didn't handle that correctly."