No one in college football is envious of No. 25 Michigan State right now. The Spartans are getting ready to embark on a stretch of their schedule that would test the nerves, and blood pressure, of any college coach.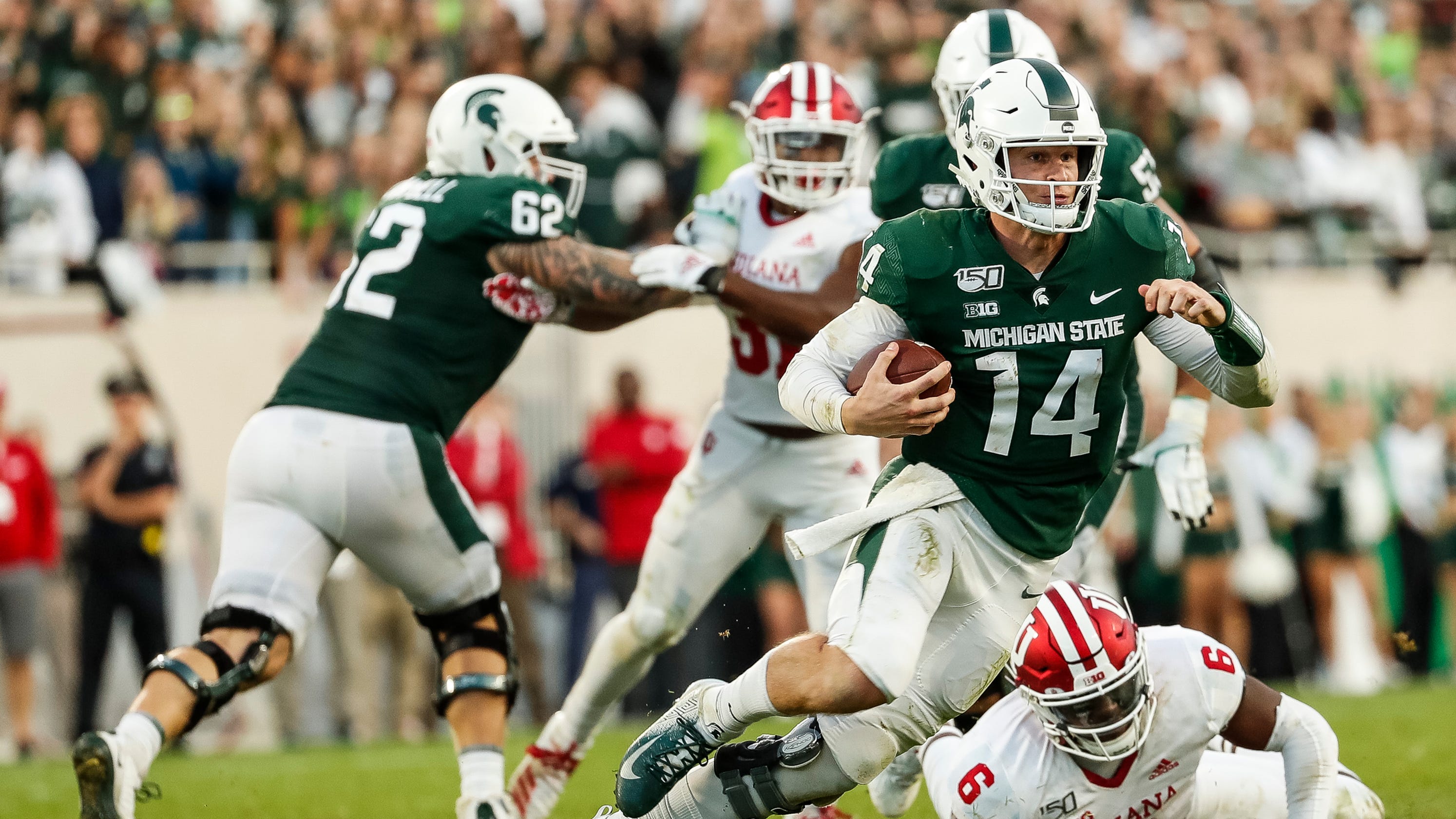 In the next four of five games, Michigan State's Big Ten opponents are ranked in the AP Top 25 College Football Poll. The grueling schedule begins this Saturday when the Spartans travel to Columbus, Ohio to face No. 4 Ohio State. Michigan State is a 20-point underdog.
Michigan State coach Mark D'Antonio told reporters that this week will give him a good assessment of where the team is.
"I think it's a measuring stick. I'm sure with the win comes more opportunities, and you get ready to play the next one as well. We've got two big ones," Dantonio said. "We've known this. We understand this. Then when you do your summer studies and things of that nature, you understand what you're up against when you come to this part of the season."
No Rest for Michigan State
After the Ohio State game, Michigan State is on the road again. This time they are going to Madison to take on No. 8 Wisconsin. They are likely to be double-digit underdogs in that game as well.
The Spartan do get a bye week before they host No. 12 Penn State on Oct. 26.
There is another week of rest and Michigan State then hosts Illinois on Nov. 9. The following week they then have to travel to play No. 19 Michigan.
First, however, the team must face Ohio State, and Dantonio said he doesn't want his players to get caught up in other games.
"The nice thing about football is every single week you have to prove it on the field and you have an opportunity," Dantonio said. "And it's zero-zero when you start. At the end of the day if you want to be Big Ten champions or East division champions, that road goes through Columbus. We know that, we expect that. That's been the norm here for quite some time now."
Little Movement in AP Top 25
Other than Clemson dropping from No. 1 to No. 2, there weren't many surprises in the AP Top 25 College Football Poll. One big line movement was Virginia dropping five spots to No. 23.
The Cavaliers lost to No. 9 Notre Dame last Saturday, 35-20. Apparently voters thought the game should have been closer.
The biggest loser was No. 15 Cal. The team was upset by Arizona State, 24-17, and was voted right out of the poll. Another Pac-12 team, USC, also fell out of the poll.
Line Movement Alert
Georgia Tech is facing North Carolina this Saturday, and the line opened at 7.5 points in UNC's favor. But Georgia Tech coach Geoff Collins said leading receiver Jalen Camp and starting center Kenny Cooper are both out with season-ending injuries.
The Yellow Jackets are 129th out of 130 teams in total offense.
Another big line movement was the Purdue-Penn State game. The Boilermakers are without wide receiver Rondale Moore and quarterback Elijah Sindelar. That line moved from 16.5 to 27.5 in Penn State's favor.