The PGA Championship had several questions that needed to be answered, and golf's second major championship of the year settled just about all of them. Whether it was winner Brooks Koepka's status as a top golfer, or Tiger Woods' preparation, those queries were all resolved.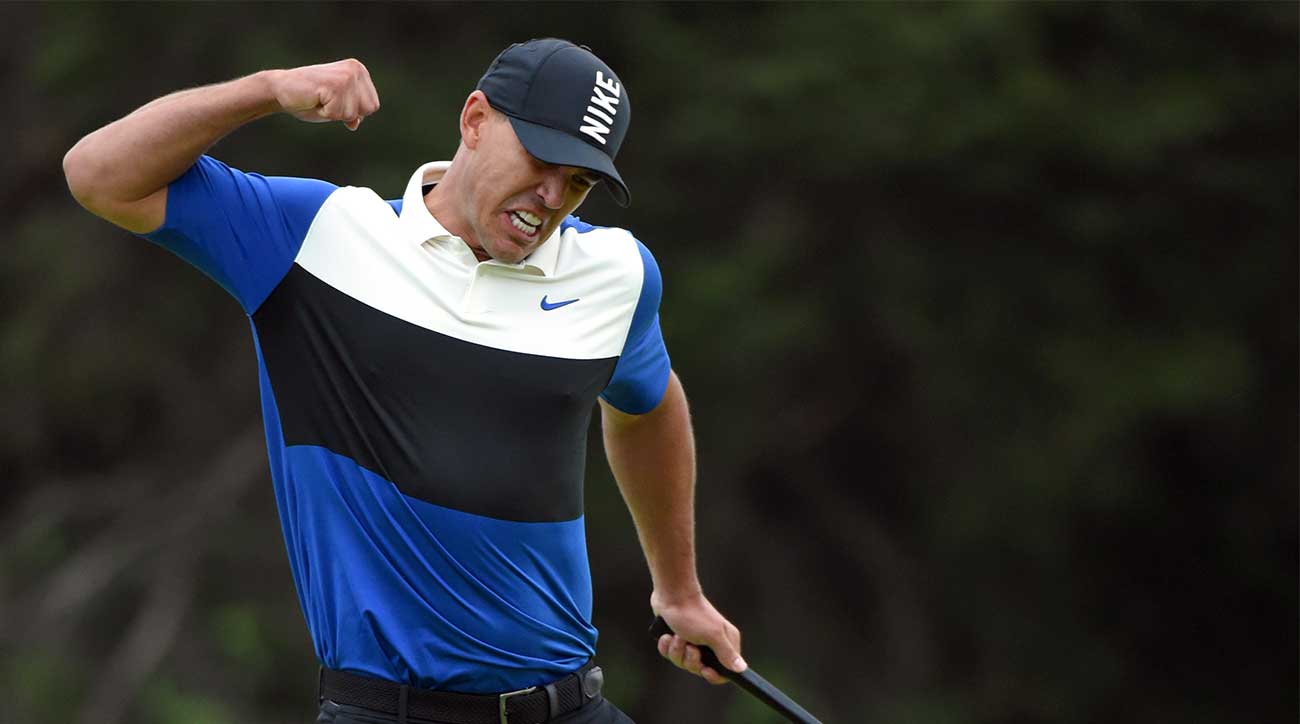 Golf fans also got a few insights they weren't expecting, such as Koepka's resolve, and who might challenge him in the future. The PGA Championship was one of the better ones in recent memory, not only for the golf, but for all the storylines it provided.
We took a look at five of them and provide some insights below.
Koepka No Jean Van De Velde
Brooks Koepka came into the final round of the PGA Championship with a seven-stroke lead and then proceeded to melt down on the back nine. A string of bogeys on holes 11 through 14 nearly sunk the defending champion, but Koepka proved he wasn't going to choke away the lead.
At one point Dustin Johnson was a stroke away from his friend and rival, but could get no closer. Koepka hit a clutch wedge on the final hole to five feet to preserve the victory.
It was the first time a golfer had won the PGA Championship wire to wire since 1983. Koepka has now won four of the last eight majors, and is now No. 1 in the Official World Golf Rankings.
"It was definitely a test," Koepka said. "I never thought about failing. I was trying my butt off. If I would have bogeyed all the way in, you know, I still would have looked at it as I tried my hardest. That's all I can do. Sometimes that's all you've got. You know, even if I would have lost, I guess you could say choked it away. I tried my tail off just to even make par and kind of right the ship."
Tiger Woods Still Work in Progress
Although Tiger Woods was the 9/1 favorite to win his second consecutive major of the year, the 43-year-old struggled and missed the cut. Part of the reason was an illness, the other might have been a lack of practice or tournament play before the PGA Championship.
Woods definitely had rust on his game, as he fought his driver and putter for most of the first two rounds. He shot 72-73 to miss playing on the weekend by one stroke. It was the ninth time Woods has missed a cut in a major championship, and second time in three events. Woods said afterward that his game wasn't where it needed to be.
"Well, I'm not playing the weekend," Woods said. "That's disappointing. Just didn't quite — just didn't quite have it."
Oddsmakers don't believe Woods will have it at the US Open at Pebble Beach. Despite winning that major there in 2000, Woods is 12/1 to win, behind Koepka at 5/1, and Johnson at 8/1.
Jordan Spieth Could Be Back
Jordan Spieth had been in a huge slump, but was encouraged by his performance the week before the PGA Championship at the Byron Nelson. He backed up his words with a third-place tie, shooting rounds of 69, 66, 72 and 71 for a 2-under-par total.
"This is the best I've felt in quite a while. I'm very happy," Spieth said. "My score in majors typically reflects the state of my game at that time and I've been speaking to how it's been closer and better than maybe results would show, and it feels about how I finished this week."
Rough Major for Lefties
Backing left-handed golfers at the PGA Championship turned out to be a big losing proposition. The odds for either Phil Mickelson, Bubba Watson, or Brian Harmon winning were 24-1.
Harman and Watson missed the cut, and Mickelson never got close. He was even par for the first two rounds, then blew up on the weekend, shooting rounds of 76-76 to finish 12-over and a tie for 71st.
OG Prognosticator Knows Golf
Five Bets had a really good PGA Championship, as did anyone who followed our advice. We suggested Koepka as the top American at 13/2, Koepka or Johnson winning at 6/1, Gary Woodland finishing in the top 10 at 6/1, and the winning margin being two strokes at 3/1. The fifth bet was the over/under at 8-under, and we pushed.
You'll listen to us next time.