When handicapping the various Breeders' Cup races, the logical first place to start is with speed figures. Toward that end, OG News will examine the speed figures of several Breeders' Cup races in an effort to give horseplayers another tool in distilling possible overlays and underlays.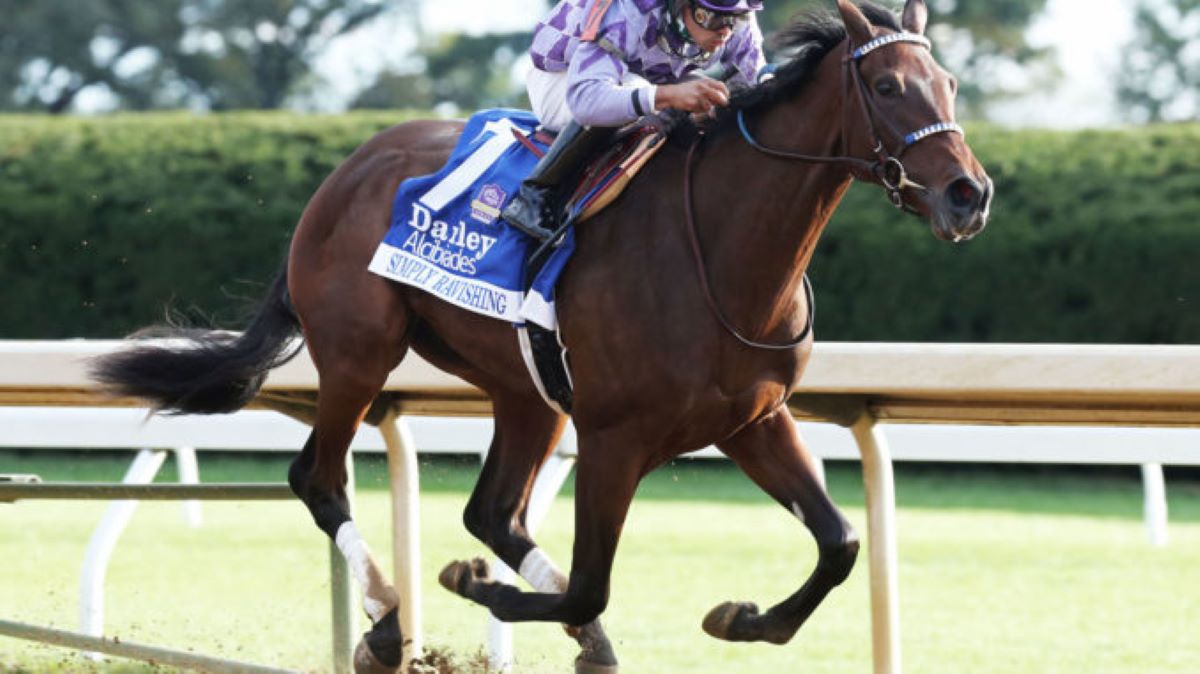 The first race we'll examine is the Juvenile Fillies, which is the third of 14 Breeders' Cup races. It's scheduled for Friday, Nov. 6 at 12:50 p.m. PT. It forms the middle race of Friday's $1 million Late Pick 5, and the second race on Friday's $1 million Pick 4.
What you see in the Juvenile Fillies are four Grade 1 winners, including Princess Noor, Simply Ravishing, Dayoutoftheoffice, and Vequist. You also see two undefeated fillies in Girl Daddy and Souper Sensational. That gives you a six-horse foundation to start with on the speed front.
With that, your eyes naturally gravitate toward Princess Noor, who seized attention by going three-for-three in her first three races. Not only did Princess Noor win those races, including the Grade 1 Del Mar Debutante, she won them by a combined 17 ¾ lengths. Oddschecker has her anywhere from a 3/2 to 2/1 favorite in Europe.
Baffert Factor Overcomes Speed Figures in Bettors' Eyes
That's not only a byproduct of those dominating wins, but the Bob Baffert factor. The Hall of Fame trainer conditions Princess Noor.
While her Equibase Speed Figures and Brisnet Figures are comparable, Princess Noor's Beyer Speed Figures tell a different tale. Princess Noor's fastest Beyer is a 79, run at the Del Mar Debutante two starts out. Her Chandelier Beyer was a 78 and her Equibase a rather pedestrian 82.
In other words, Princess Noor hasn't been pushed. Does she have a gear we haven't seen yet because she hasn't had to show it yet?
Perhaps a Dayoutoftheoffice is Worth a Trip
Compare that to Dayoutoftheoffice, who owns the best Beyer of the bunch at 92. She ran that last time out en route to winning the Grade 1 Frizette at Belmont Park. Her Frizette Equibase was a 98, third behind Simply Ravishing and Girl Daddy.
Simply Ravishing offers an intriguing alternate to Princess Noor. Her best Beyer is an 89, which she clocked en route to winning the Grade 1 Alcibiades by seven lengths at Keeneland this month. That's the second-best Beyer in the field, and her 100 Equibase tops the field. On top of that, she carries 11/4 odds on Oddschecker.
---
Breeders' Cup Juvenile Fillies Speed Figures
| | | | |
| --- | --- | --- | --- |
| | Best/Last Beyer | Best/Last Brisnet | Best/Last Equibase |
| Princess Noor | 79/78 | 96/87 | 96/82 |
| Simply Ravishing | 89/89 | 98/97 | 100/100 |
| Dayoutoftheoffice | 92/92 | 97/97 | 98/98 |
| Vequist | 88/88 | 95/95 | 95/95 |
| Girl Daddy | 77/77 | 94/94 | 99/99 |
| Souper Sensational | 87/87 | 90/90 | 96/96 |
| Crazy Beautiful | 79/79 | 91/89 | 96/90 |
| Lady Lilly | 75/75 | 82/82 | 79/79 |
| Princess Secret | 78/70 | 100/92 | 91/91 |
---
For that matter, so does Vequist. Her 88 Frizette Beyer finishing second to Dayoutoftheoffice puts her in this mix. So does the 95 Equibase and 95 Brisnet she ran in defeat.
The same holds for Souper Sensational. Her 87 Beyer and 96 Equibase compare favorably, even if her 90 Brisnet is a notch below her competitors. Also, Souper Sensational hasn't run against graded stakes competition. Her figures came in the listed Glorious Song Stakes.
Remember to Think Juvenile When Handicapping
The other Jekyll-and-Hyde speed figure here comes from Girl Daddy. Her career-best 77 Beyer, run last out during her Pocahantas Stakes victory, frightens nobody. But that translated to a 99 Equibase, second to Simply Ravishing. The 94 Brisnet compares favorably to her counterparts.
One element bears mentioning as you consider all this. Juveniles are, well, 2-year-olds. They are the preschoolers of racehorses, which means they are unpredictable, capricious, and often immature. This makes handicapping many juvenile races among the hardest tasks in horseracing. Speed factors are only one variable of several comprising a successful handicapping equation.