Giovani Lo Celso and Cristian Romero defied club orders and linked up with the Argentinean national team for the South-American qualifiers at the World Cup.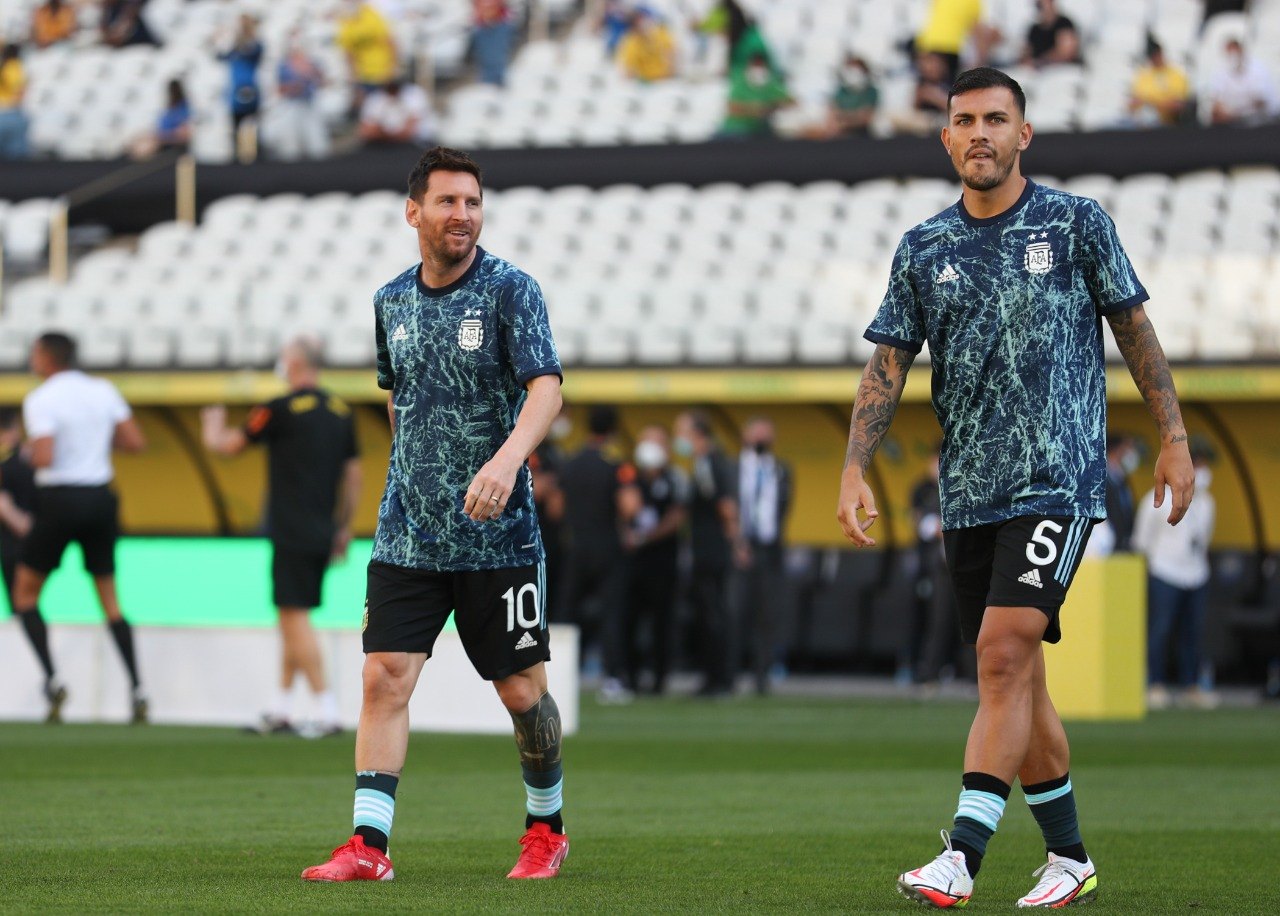 Both players face heavy fines when they return to London to restart life with Tottenham Hotspur. First, they'll head to Croatia to train so they can avoid the mandatory quarantine upon arrival in London.
Spurs didn't give Lo Celso and Romero permission to join their national team. Sky Sports reveals the players "are expected to receive hefty fines" for their lack of obedience. Argentina played Venezuela in Caracas last week and was supposed to meet Brazil in Sao Paulo on Sunday.
The second game was called off just four minutes after it started when health authorities in Brazil stopped the match and asked the players coming from English teams to leave the pitch immediately. Argentina's men went to their locker rooms, while the Brazilians left the pitch a few minutes later.
Argentina will miss four important players against Bolivia
Now, Lo Celso and Romero, who were in Argentina's starting 11, will first fly to Croatia where they will be joined by Aston Villa's Emiliano Martinez and Emiliano Buendia, who were also part of the Argentinean national team squad. They will train there before flying to England. The scheme will allow them to avoid quarantine upon their arrival back in the UK. The four Argentineans mentioned were accused by Brazilian health officials of not following the COVID-19 protocols currently in place when they entered the country.
If Martinez and Buendia had a deal with Villa in place, the same can't be said about Lo Celso and Romero. All four will depart Argentina's training camp ahead of the national team's game against Bolivia on Friday. If they were to fly directly to England from South America, they would have to quarantine for 10 days. With Croatia on the UK's green travel list, however, the players will be able to train there, then fly back to rejoin their clubs unbothered. It's expected that all four will miss the next Premier League round, scheduled for this weekend.
Martinez and Buendia won't be involved in the match against Chelsea at Stamford Bridge, while Lo Celso and Romero won't be part of Tottenham's short trip to South London for the Crystal Palace match.
With new international games in October and November, Spurs and Villa are said to be determined to avoid a repetition of the current situation.
Argentina won its away game against Venezuela 3-1, then had their match against Brazil interrupted, before being canceled. They're the favorites to beat Bolivia at home on Friday, with bookies placing them at -1250 to win. A Bolivian triumph is at +2200, with a draw at +850. Lionel Messi is the favorite to score in the game. The PSG forward is at +150 to be the first scorer in the game, with a brace at +170 and a hat-trick at +550. A Messi goal any time during the encounter is at -333.