The Bomba Squad just added another big bat when the Minnesota Twins signed All-Star third baseman and 2015 American League MVP, Josh Donaldson, to a four-year deal worth $92 million. Donaldson won the National League Comeback Player of the Year with the Atlanta Braves last season where he hit 34 home runs, drove in 97 RBIs, and slashed at .259/.379/.521.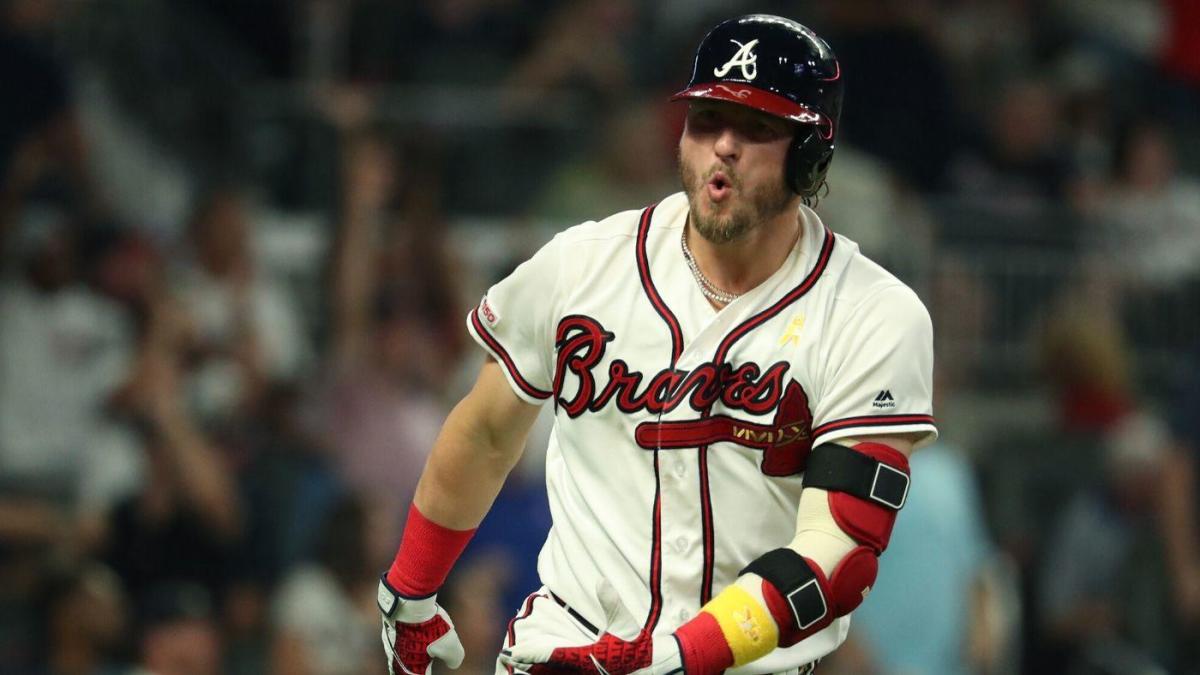 Donaldson, 34, will earn the second-highest contract in MLB history for a player who is 33 years or older. He's due $92 million in guaranteed money, with another $12 million at stake if he hits contract escalators. His new, four-year deal pays $84 million, with an option for a fifth year that's worth $16 million more. Otherwise, the Twins pay Donaldson an $8 million buyout.
Who is Josh Donaldson?
Hometown: Pensacola, FL
Age: 34
Position: 3B
Bats/Throws: Right/Right
Career Stats: .273, 219 HRs, 645 RBI
2019 Stats: .259, 34 HRs, 97 RBI
Previous Teams: Oakland A's, Toronto Blue Jays, Cleveland Indians, Atlanta Braves
Donaldson won the MVP during his first season with the Toronto Blue Jays in 2015. He hit .297 with 41 home runs and 123 RBI. In three seasons with the Blue Jays, he hit 101 home runs and drove in 320 runs.
Over his career, Donaldson was named to three All-Star teams. He won the Silver Slugger Award twice in 2015 and 2016. He also won the 2015 AL Hank Aaron Award.
Donaldson ran into injury issues in 2018 with a dead arm and a calf strain. He started out with the Blue Jays, who traded him midseason to the Cleveland Indians.
Last season, Donaldson signed a one-year deal with the Atlanta Braves worth $23 million. He played in 155 games and re-emerged as a power hitter with 37 home runs. The Twins expect Donaldson to bolster a line up that already boasts five bona fide sluggers.
Bomba Squad Plus Donaldson
The Minnesota Twins, dubbed the Bomba Squad, broke the New York Yankees record for most home runs in a season, and became the first team to slug 300 dingers in a season. They edged out the Yankees in the final series of the season to finish with 307 home runs, which set a new MLB record.
The Bomba Squad included Nelson Cruz (41), Max Kepler (36), Miguel Sano (34), Eddie Rosario (32), Mitch Garver (31), CJ Cron (25), Jonathan Schoop (23), Jorge Polanco (22), Marwin Gonzalez (15), and Jason Castro (13).
The addition of Donaldson will mean that the Bomba Squad will have six players in their lineup who hit 30-plus homers last season, and ensures that the Twins will continue to challenge the Bronx Bombers for home run supremacy in the 2020 season.
Miggy Sano played third base for the Twins last year, but he'll move to first, replacing first baseman CJ Cron, who signed with the Detroit Tigers. Donaldson can also play a mean hot corner for the Bomba Squad. He was a runner-up for a Gold Glove this past season.
Donaldson hit 33 or more home runs in four out of his last five seasons. Even during a rough 2018 season, he still smacked 13 home runs in 52 games. At that pace, he would have hit nearly 40 for a full season.
According to William Hill, the Minnesota Twins are 20/1 odds to win the 2020 World Series. After signing ace Gerrit Cole, the New York Yankees are the current favorite to win the World Series at 4/1 odds.