Chris Daukaus saw his momentum in the heavyweight division come to a grinding halt in December and now, he'll try to restart his ascent toward the title on Saturday when he takes on the imposing Curtis Blaydes in the main event of UFC Fight Night 205.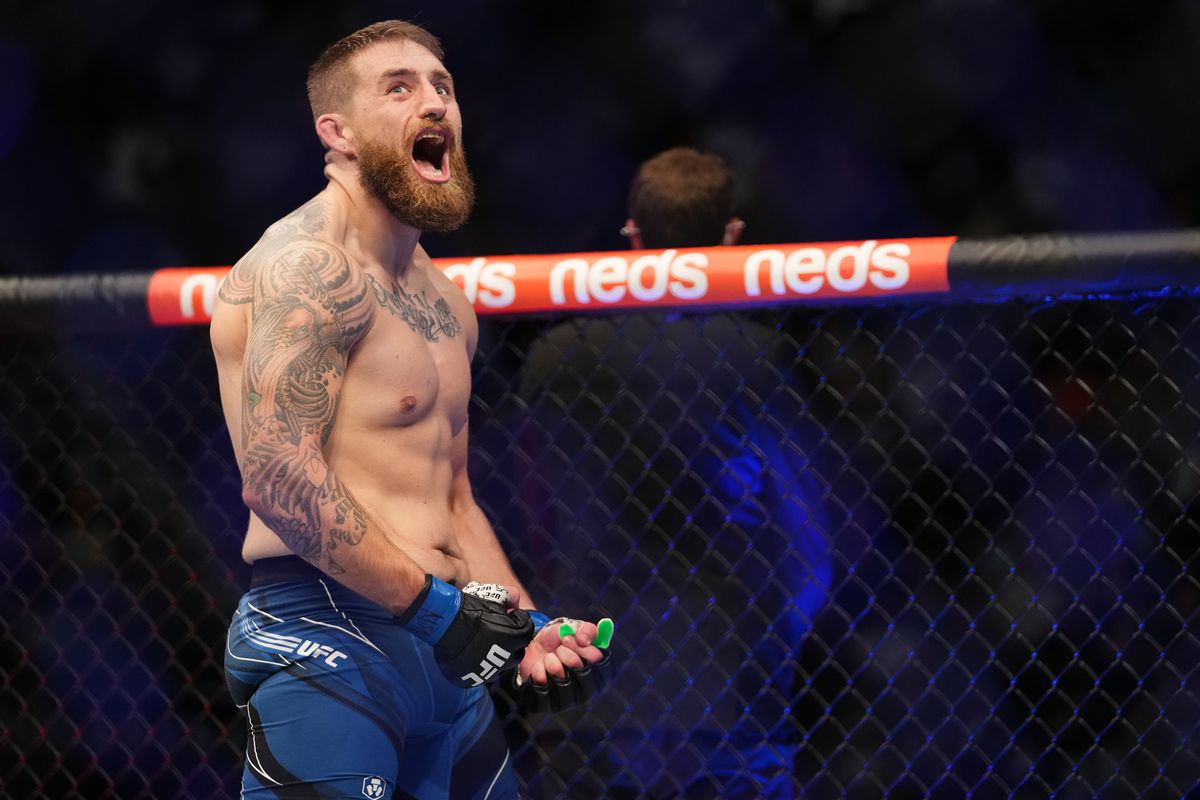 Daukaus (12-4) won his first four UFC fights before Derrick Lewis overwhelmed him with a first-round knockout four months ago.
Daukaus enjoys meteoric rise, sudden fall
Few expected Daukaus to turn into a UFC contender. He went just 8-3 on the regional professional MMA scene before joining the promotion in 2020. But four knockout wins in a row quickly put him on the map.
Lewis and his knockout power proved too much for Daukaus to handle, at least at the time.
"It sucks," Daukaus told Sports Illustrated. "You think you're just going to run through everybody, just ride off into the sunset with the belt, you know? It'd be great, but yeah, Derrick Lewis had other plans."
Now the No. 9 contender, Daukaus gets another shot to move up as he takes on the No. 4 Blaydes (15-3). The 31-year-old Blaydes is coming off a win over Jairzinho Rozenstruik, and has won five of his last six, with his only loss in that span also coming to Lewis.
Blaydes doesn't present the same kind of challenge as Lewis, but looms nearly as large over the heavyweight division. A combination of strong wrestling skills, dominant ground-and-pound, and an improving standup game have allowed him to handle most opponents. DraftKings Sportsbook sees Blaydes as a -425 favorite over Daukaus (+320) in Saturday's fight.
Sportsbooks expect knockout finish
Blaydes has fought just about everyone in the division, but has never had a shot at the heavyweight title. That shot might not come, even with a dominant win over Daukuas, but he knows this is part of the path toward that eventual goal.
"I have always said, 'I'm not in a hurry because I'm going to be here for a long time,'" Blaydes said, via Yahoo Sports. "I have seven, eight more years at least. I'm still improving, still getting better, still loving what I do."
If Daukaus has a path to victory on Saturday, it's likely through a flash knockout. Blaydes is simply better on the ground and should be able to find opportunities to score takedowns at some point over the course of five rounds. While Daukaus is +450 to win by KO or TKO, Blaydes is an even stronger -110 pick to win via a knockout, a testament to the likelihood that he can get in a dominant position on the mat and land some devastating ground and pound.
Naturally, Daukaus doesn't think things will be quite that easy for Blaydes, and says he has a few tricks up his sleeve for Saturday.
"Everyone else is questioning my wrestling, my ground game," Daukaus said. "A lot of people question my takedown defense, my ability to work off my back and get back up, and I think this is the perfect fight to showcase all those things. I mean, who else?"