It would be rude to say Memphis and Wake Forest won't be playing any defense in Saturday's Birmingham Bowl, but it would totally be inaccurate, either. Both teams focus on the offensive side of the ball, and the game could very well come down to whoever scores last. Memphis is favored by 3.5 points.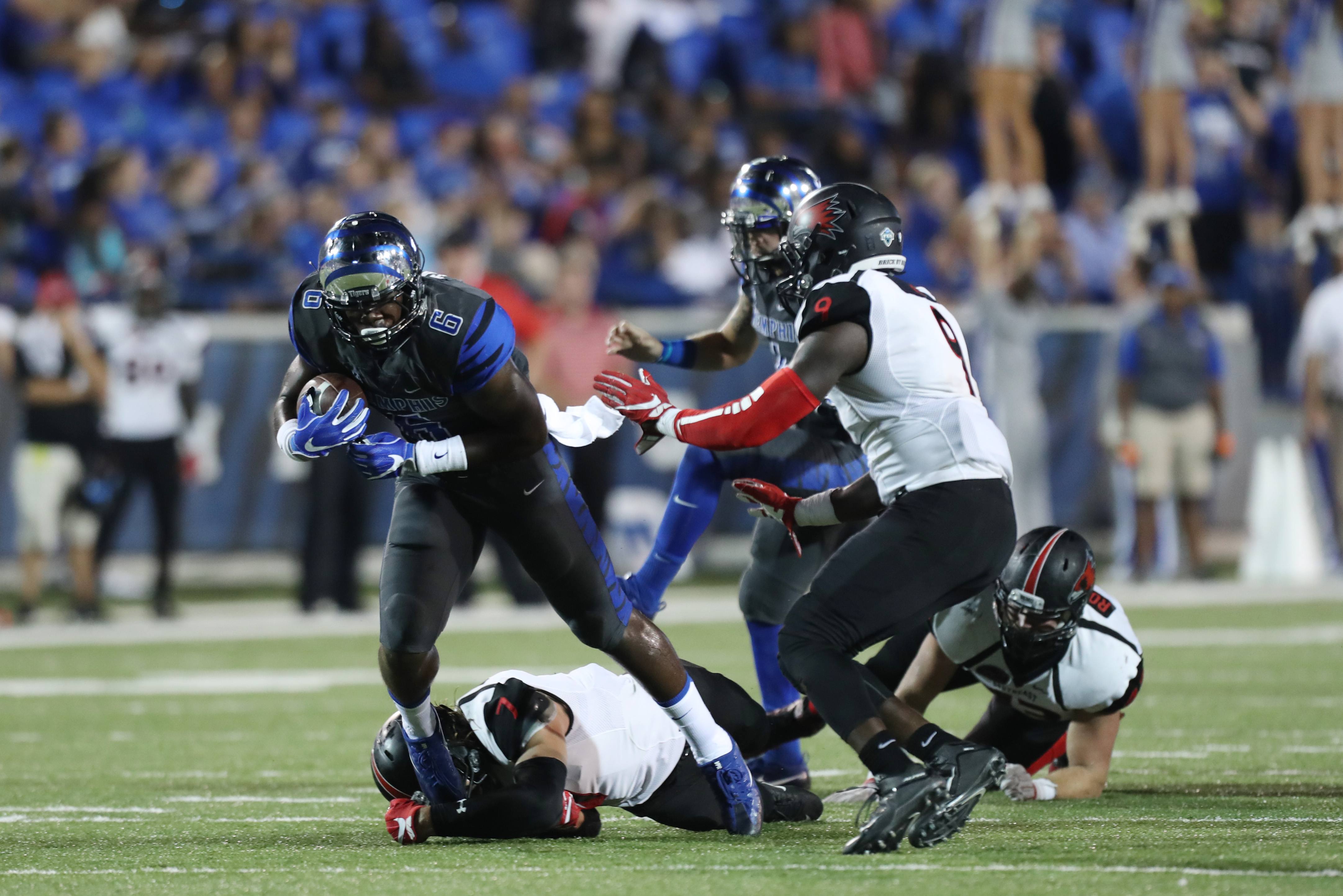 While the two teams are in the top 50 in total offense, with Memphis No. 3 and Wake Forest No. 43, their defensive ranking is much, much worse.
The Tigers are at No. 110 in total defense, allowing an average of 420 yards per game. They are far more successful at stopping the run versus the pass. They allowed an average of 250.8 through the air, while giving up 169.5 on the ground.
Wake Forest coach Dave Clawson said in his weekly press conference that the numbers, however, are a bit misleading.
"Defensively, because of their style of offense, they do a great job of creating turnovers. They are active and are coached to strip the football and create possessions. They are a very disruptive defense. Like our defense, because of what they do on offense, their numbers tend to be a little inflated."
Clawson Defensive About Defense
The stats for Wake Forest are comparable to Memphis. They rank 112th in total defense, averaging 274 yards in the air, and 191.3 yards on the ground. Clawson, though, was without a defensive coordinator for two months, firing Jay Sawvel at the end of September.
By the end of November Clawson had promoted Lyle Hemphill from safeties coach to defensive coordinator, and Dave Cohen from defensive line coach to assistant head coach for defense.
"Under Lyle's and Dave's leadership, I saw improvement in all phases of our defense," said Clawson. "These promotions are well-earned and are the best decision for Wake Forest as we move forward and into our bowl game."
The two will have their toughest test yet. Memphis averages 43.6 points a game, as well as 248.8 passing yards and 285.5 rushing yards.
Star Running Back out
The Tigers amassed a lot of their yards on the ground by All American running back Darrell Henderson. The junior gained 1,909 yards and 22 touchdowns this season, second only to Jonathan Taylor of Wisconsin. But Henderson is leaving Memphis to turn professional and is skipping the Birmingham Bowl to avoid risking an injury and focus on preparing for the NFL Draft, where he is slotted as the third-best available running back.
Losing more than half of your yards on the ground would cause many coaches to panic, but Memphis coach Mike Norvell has two quality backups. Patrick Taylor Jr. and Tony Pollard will rotate at the position, according to Novell. Taylor rushed for 1,012 yards and 15 touchdowns this year while Pollard had 443 yards and five touchdowns. Both are also threats as receivers out of the backfield.
Norvell said that while Henderson will obviously be missed against Wake Forest, this is the time to see what Taylor and Pollard can do.
"This football team is going to count on them for the next year and this is their opportunity to go showcase what this duo can do," Norvell said