Two ranked teams meet to decide who really has a chance at the Big Ten title. Michigan takes a #11 ranking into Camp Randall stadium against #13 Wisconsin. The betting odds have shifted more than 9 points and even switched the favorite since the opening line was posted.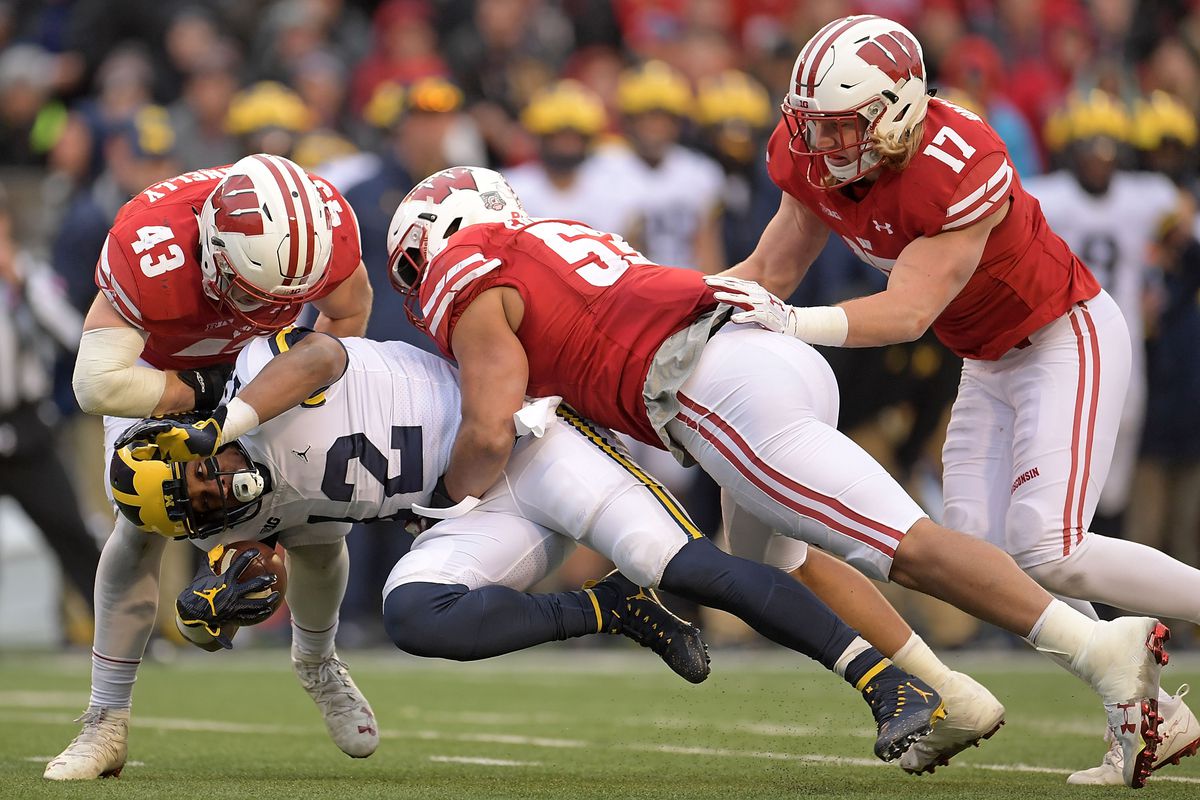 Both Wisconsin and Michigan are 2-0 and coming off bye weeks, but that is where the comparison ends. Wisconsin tuned up its offensive machine with a 49-0 crushing of South Florida and a 61-0 stomping of Central Michigan. Weak opponents yes, but the Wisconsin offense met all of the pre-season predictions and the defense simply put up two shutouts.
Michigan, on the other hand, did nothing to show it deserved a top ten ranking and the pollsters obliged dropping the Wolverines from 7th to 11th despite their two wins. Opening against Middle Tennessee State we learned nearly nothing in a 40-21 win. But when Army came to town, the Wolverines were clearly not ready. It took a double overtime to squeak out a 24-21 victory. The Michigan offense was plagued with turnovers and penalties.
The question is did the off week get either team ready for this critical showdown.
Oddsmakers Change Their Tune
With both teams on a bye, the odds-makers had a full two weeks to tweak the line on this game and tweak they did. Michigan opened as a 6.0 favorite. But that number has changed steadily until Wisconsin is now a solid 3.5 favorite. A nine and a half point swing in the odds is in itself an oddity. But the weak Michigan showing against Army pushed in line to the now favorite Badgers.
Still this is a hard game to call. With an extra week of preparation anything can happen. Both teams needs this game to seriously contend for the Big Ten title. One of them will come up short come Saturday.
Big Ten Football: Week Four

Saturday, Sept. 21

UConn -10.5 @ Indiana
#11 Michigan @ #13 Wisconsin -3.5
Boston College -7.5 @ Rutgers
Nebraska -10.5 @ Illinois
Michigan State -9.5 @ Northwestern
Miami Ohio @ #6 Ohio State -38
Bucking Big Ten Odds
The Big Ten is clearly not showing the strength some pre-season predictors expected.
Big Ten teams were favorites in all 10 games last week. Ohio State and Nebraska won in routs. The Cornhuskers hosted Northern Illinois and put up a 44-8 win. Ohio State and Indiana played the only conference game last week. the Buckeyes were 15 point favorites and covered easily 51-10.
In the other eight games, the Big Ten teams did not cover and in four of those they lost outright. TCU beat two-point favorite Purdue by three touchdowns. Eastern Michigan upset eight-point favorite Illinois 34-31 on a last second field goal.
Heavily favored Michigan State also lost a snooze-fest at home 10-7 to Arizona State.
Maryland had put up 79 and 63 points in their first two games and broke into the top 25. But he high-flying Terrapins came crashing back to earth, losing to Temple 20-17.
The new two-byes a season rule in the NCAA has spread out the conference's opening day schedule. Only three conference games are on tap this weekend. Five of the 14 Big Ten teams are taking the weekend off.