The big Super Bowl bets started hitting sportsbooks this week, but while some of the wagers were on the outcome of the games, a lot of the money was on the over/under and prop bets. News of the big Super Bowl bets have been put on social media the last four days.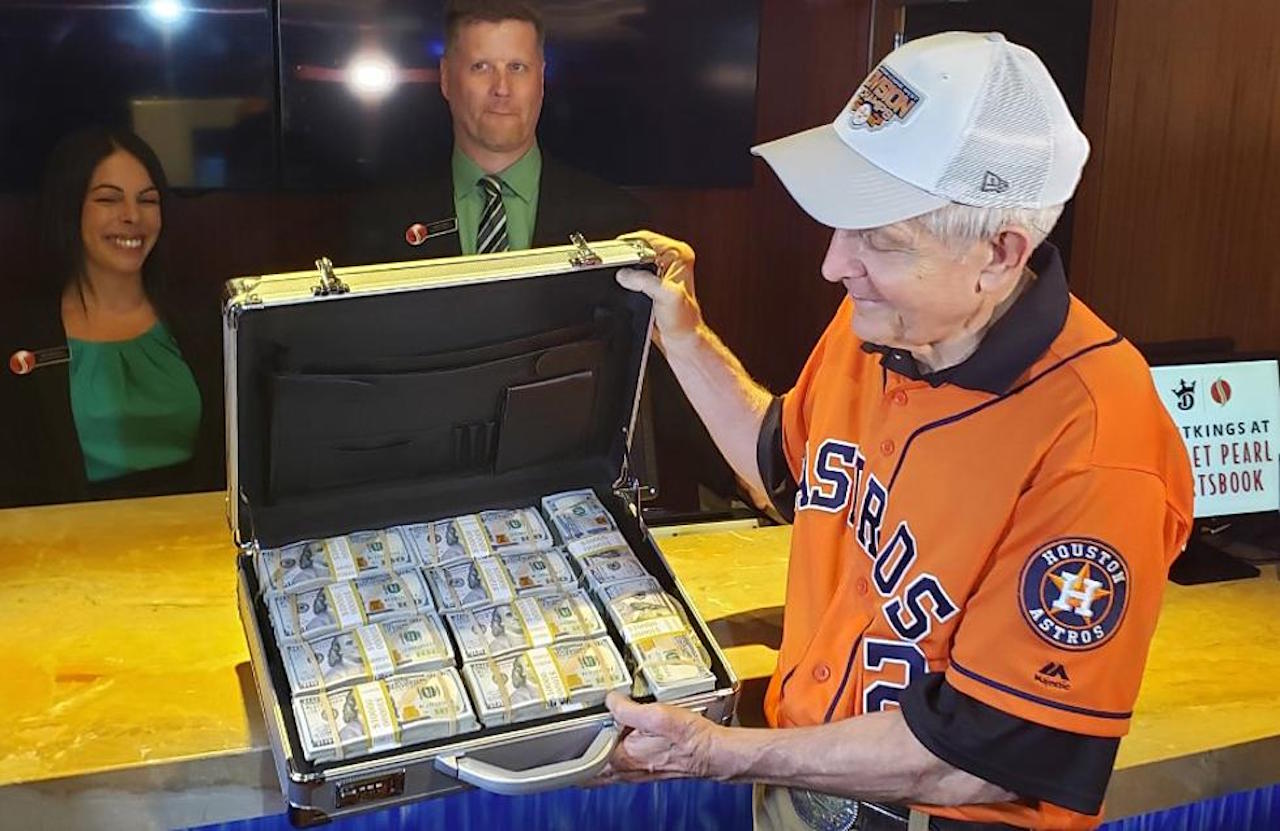 The largest reported wager is still from Houston furniture owner, Jim "Mattress Mack" McIngvale. He plunked down $1 million on San Francisco on Wednesday at the Mirage. McIngvale managed to get the sportsbook to give him much more favorable odds than the +105 that was being offered to the general public. His bet was +120 on the moneyline. He will make a $1.2 million profit if the 49ers win.
McIngvale has been on a serious losing streak with his sports bets. After losing $12 million on the Houston Astros in the 2019 World Series, he put $1 million down on Houston and Tennessee to defeat Kansas City. They both lost, so he is playing some serious catch up.
Another notorious big bet gambler has been noticeably absent from the Super Bowl wagering. Boxer Floyd Mayweather has been known to make a bet or two on sports, but so far has not been heard from. BookMaker.eu even has a prop bet on how much Mayweather would bet on the big game. They set the over/under at $1 million. The over is the underdog at +200, while the under is at -300.
Where the Super Bowl Big Bets are Going
Scott Shelton, sportsbook manager for the Mirage, said that as of Saturday afternoon they had 10 big Super Bowl big bets. Nine of them were six figures, while the seven-figure bet came from McIngvale.
Some of the other big Super Bowl bets were at DraftKings Sportsbook in New Jersey, where $684,000 on the 49ers was wagered. At the Bellagio in Las Vegas a bettor put a $550,000 bet on the Chiefs.
The over got hammered at most places. The MGM Grand had a bettor place a $450,000 wager on the over at 52.5 earlier in the week. The under, however, started seeing six-figure bets at several locations as the sharps started coming in heavy.
San Francisco Money Moving Line
Two weeks ago, the line on game first opened at 1.5 points in favor of Kansas City. Money on San Francisco, however, has been coming in steadily this week.
Mirage sportsbook director Jeff Stoneback said the line moved a half-point when money came into his sportsbook on the 49ers. A couple of six-figure bets on the Chiefs pushed it back to 1.5. He told the Las Vegas Review-Journal he doesn't expect to see another line change.
"Before all this money came in on the 49ers, we were sitting at 1, then the half million bet (on the Chiefs) moved us to 1½," Stoneback said. "Right now, being the Super Bowl and a lot of money still to come in, we don't want to move it back to 1. I was kind of surprised that we got so much Kansas City money so early. That's why I'm hesitant to go back to 1. Right now, we're getting great two-way action. We'll make them force us to go back to 1 if that's the situation."