Cloth Cap won the Virtual Grand National Friday afternoon. Now, can the prohibitive favorite for the biggest race in Europe win the real thing Saturday evening?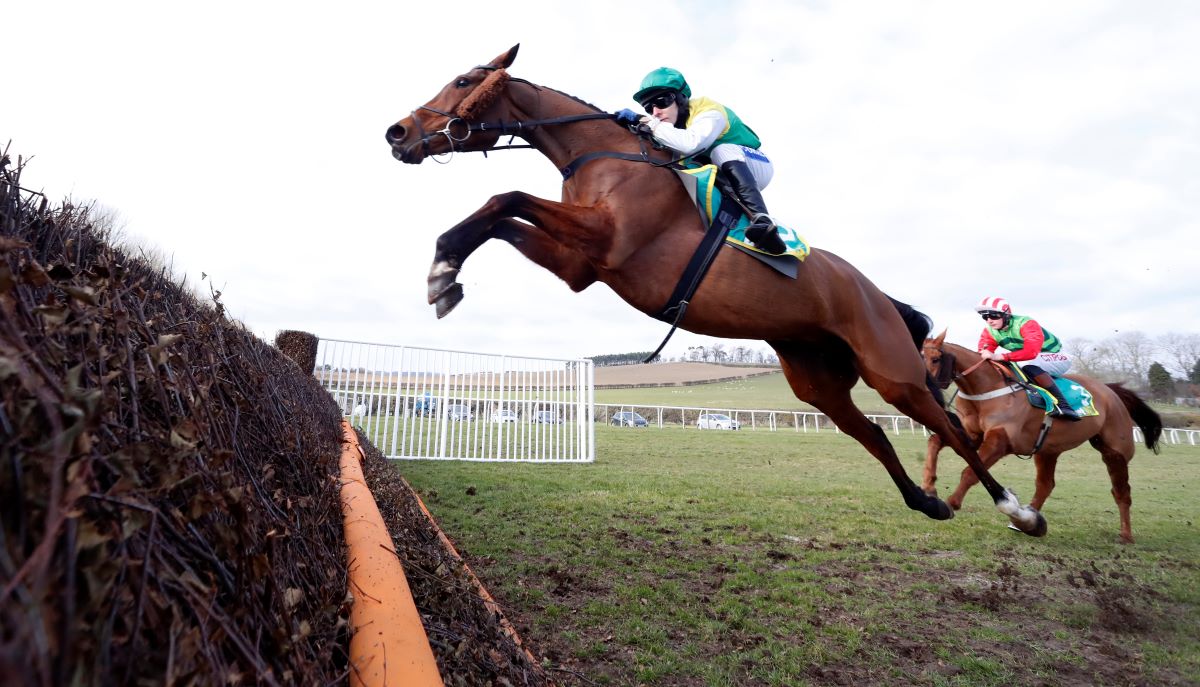 The bettors seem to think so. According to Oddschecker, they've unwound Cloth Cap down to 5/1 at most UK bookmakers. That lists Cloth Cap's best price as 11/2 to win the world's most famous steeplechase.
Cloth Cap flirts with becoming the lowest-priced favorite in the National's 182-year history. Poethlyn in 1919 and Freddie in 1966 hold the marks at 11/4. Poethlyn won, Freddie finished second. He also finished second the previous year at 7/2. So did three-time winner Red Rum in 1975.
In fact, of the nine lowest-odds favorites since 1965, only 4/1 Tiger Roll in 2019 crossed the wire first.
Computer batting .250 in picking real winner
As you digest that information, and before you make a beeline for the betting window or your ADW app, keep in mind the virtual champion is 1-for-4. The computer got Tiger Roll's 2018 victory correct. It predicted Cause of Causes to win the 2017 National and Rathvinden to capture the 2019 edition. Cause of Causes finished second, Rathvinden third.
Last year's virtual winner, Potters Corner, never ran for real – thanks to the pandemic.
Speaking of that, the National returns after taking last year off due to the COVID-19 pandemic. It returns despite Friday's death of Prince Philip, the Duke of Edinburgh. Jockeys at Aintree wore black armbands during Friday's races and flags at the Liverpool course flew at half-staff. Jockey Club officials said there will be two minutes of silence before the National begins at 5:15 p.m. local time.
Grand National fences come with their own identities
What awaits Cloth Cap and the other 39 runners at Aintree is a 4 ½-mile marathon over the course's 30 fences. As you would expect in a race with this history, some of them come with their own notoriety.
There's The Chair, all 5-foot-3 inches of it. It's the tallest fence on the course. There's Canal Turn, which requires horses exit stage left after clearing the five-foot fence to avoid a canal. And there's Becher's Brook, which messes with jockey's heads because the landing side is 10 inches lower than the jumping side.
So why is Cloth Cap so favored to conquer the National? There are certain common factors that recent National winners share. And Cloth Cap checks every box, starting with his Irish breeding. The luck of the Irish was more than that the last two editions, with Irish-trained horses sweeping the top three positions. Now, throw in the Irish romp through the Cheltenham Festival last month.
There's a bit of ageism here
Next, there's age. The last five Nationals belonged to 8- and 9-year-olds. According to the Racing Post's David Carr, the last 10 went to horses aged between 8 and 11. And Cloth Cap is nine.
Carr points out that eight of the last 10 Grand National winners ran between three and six times the previous eight months. Cloth Cap ran three times since October 2020: placing third to Frodon at Cheltenham in October before winning at Newbury in November and winning at Kelso in March.
There's stamina, not surprising, given the National's 4 ½-mile odyssey. Nine of the last 10 winners have a three-mile win on the resume. Cloth Cap has two: that November win and a November 2018 score at Catterick.
Even ticking boxes, so many perils await even favorites
And finally, there's form. Carr points out nine of the last 10 National winners own at least one top-three finish in their last three races. As we've seen, Cloth Cap checks this box via his two victories.
It's almost a push-button bet, tipping your wagering cap to Cloth Cap. But with 40 horses, 30 fences and a smorgasbord of easy-to-find trouble over 4 ½ miles, winning the National is a heady endeavor.