WBC and IBF light heavyweight champion Artur Beterbiev will battle WBO champion Joe Smith Jr. in what should be an action-packed fight at Madison Square Garden on Saturday night.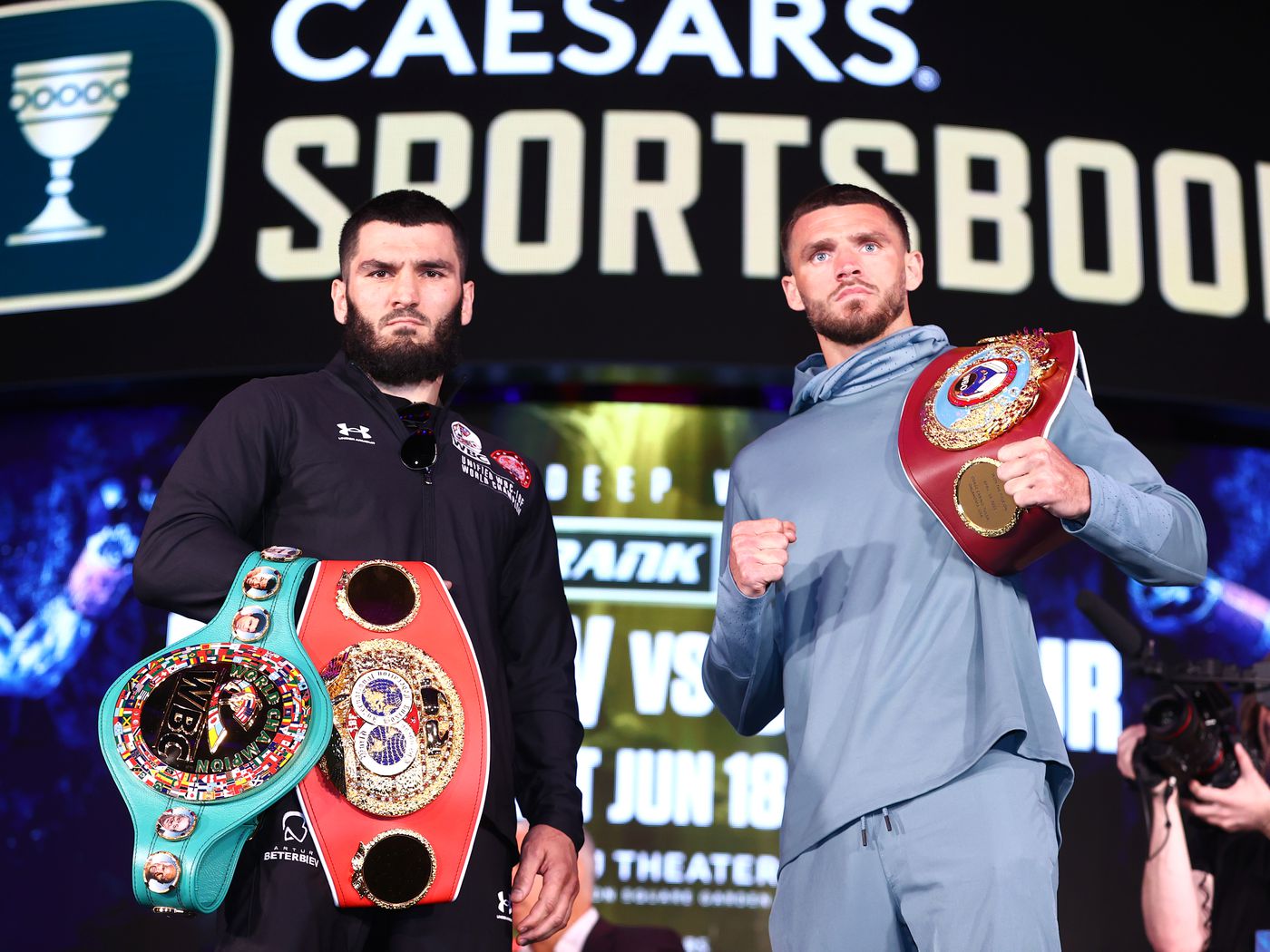 Beterbiev holds the edge in the fight at DraftKings Sportsbook, where he is a -750 favorite over Smith (+500).
Beterbiev holds perfect knockout streak
The undefeated Beterbiev (17-0, 17 KOs) has earned that standing. So far, nobody has been able to put up enough of a fight to go the distance against him. That has made Beterbiev one of the most feared knockout artists in all of boxing, and a potential pound-for-pound contender.
DraftKings rates Beterbiev win by knockout or TKO as highly likely, offering just -295 on that outcome. But the 37-year-old who fights out of Canada says he's not making any predictions about Saturday's bout.
"We are both ready for this fight," Beterbiev said in a pre-fight press conference. "I think it's going to be a good fight. We will see. I can't predict the future. I'm just a boxer."
Meanwhile, Smith (28-3, 22 KOs) has won four straight fights, most recently stopping Steve Geffrard via ninth-round knockout in January. His recent results show marked improvement from an already world-class boxer. Now, he has the chance to position himself as the biggest name at 175 pounds if he can pull off the upset on Saturday.
"This is a huge opportunity. Artur Beterbiev is a huge name in boxing," Smith told reporters. "Everybody knows who he is at this point. He has two world titles and I want those belts. I believe this fight is gonna be great, you've got two big punchers and I'm just excited to be in there with him."
Both fighters can win with one punch
Beterbiev is the favorite not just because of his power, but due to his high-pressure style that tends to keep his opponents on their back feet. He is both strong and accurate, and throws one of the best jabs in all of boxing, making it hard for opponents to mount sustained offense.
However, Smith has a puncher's chance, and not just because he has the power to score knockouts. Beterbiev has shown one potential weakness: a chin that may not be poor, but could be weaker than his otherwise outstanding game. Callum Johnson actually managed to knock down Beterbiev early before Beterbiev ultimately won the fight in just four rounds. Smith should be able to present more difficulties than Johnson did, and as a result, may have some opportunities to end the fight with one well-placed punch.
Unstoppable Force meets Immovable Object 💥

HERE WE GO. 👑 #BeterbievSmith | 10 PM ET on SAT | ESPN pic.twitter.com/OZQIaHEPG0

— Top Rank Boxing (@trboxing) June 17, 2022
Still, this is Beterbiev's fight to lose, as he has shown more in the ring and can hit back even harder when Smith lands on him. Even if Beterbiev ultimately prevails, promotor Bob Arum predicts the two big punchers will provide an exciting bout for fans.
"Nothing can be better than this," Arum said of the matchup. "I predict that this fight will be considered the Fight of the Year for 2022."