Major League Baseball's playoffs get underway Tuesday and several of the 10 teams have legitimate chances to win the World Series. This could be one of the more exciting postseasons in recent memory.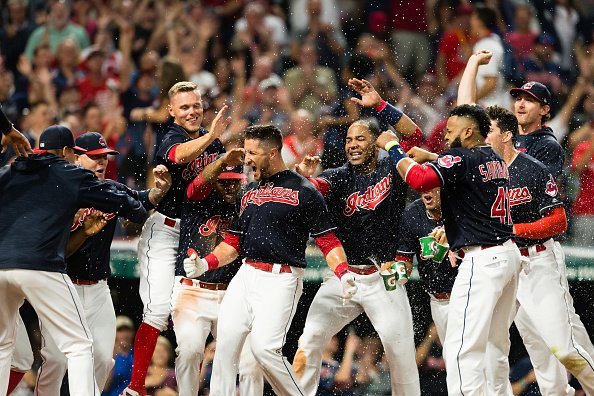 It could also be beneficial to bettors. There are wagers to be made on which team will win the American League Championship and the National League Championship, as well as the World Series.
American League Championship Odds
Cleveland Indians
They are the top pick at 3-2 to win the American League and for good reason, having finished with the second-best record in baseball behind only the Dodgers.
The team, who is 7-2 to capture the World Series, will face the winner of the New York Yankees-Minnesota Twins Wild Card Game and they match up well against either club. They were 12-8 against Minnesota during the regular season, while 5-2 against New York. The Bronx Bombers are a minus-250 selection to advance in the one game series.
Houston Astros
They had one less victory than Cleveland, but could be a better bet at 5-2. They last played in October in 2015, when they lost to the Kansas City Royals in the league divisional series. There are also a sentimental choice since the area was ravaged by Hurricane Harvey in August. Besides getting Justin Verlander from the Detroit Tigers in August was a huge acquisition.
Boston Red Sox
The preseason favorite to take the World Series began at 9-1 in November, moved to 9-2 in February and now sits at 8-1. They are 7-2 to win the ALCS and would definitely be considered a dark horse.
National League Championship Odds
Los Angeles Dodgers
The favorites in this division are 7-5 to win the championship and 7-2 to win the World Series. They struggled near the end of the season and have serious questions about how their ace, Clayton Kershaw will perform. Taking five consecutive division titles should not be overlooked. They face the winner of the Colorado Rockies-Arizona Diamondbacks Wild Card Game. They were 8-11 against both teams during the season.
Washington Nationals
They also have question marks at pitcher, but are still installed as a 11-4 shot at winning the NLCS. They have one of the sports best players in Bryce Harper, but the team has little experience in postseason and that could definitely hurt them. They are an attractive 8-1 to win World Series.
Chicago Cubs
The defending champions were tabbed as November favorites to repeat at 7-2, but slid to 9-2 by February and are now at 7-1. They are 3-1 to win the NLCS and this might be a good spot to bet on them to win both. They had a strong second half of the season, posting the best record at 49-25. Besides Joe Maddon is one of the best managers in the game.