Barcelona and Paris Saint-Germain are clubs that frequently make deep runs in the Champions League, with PSG even reaching last year's final. But one of the two will suffer an early exit this season, as the two European powerhouses face off in the Round of 16 beginning on Tuesday.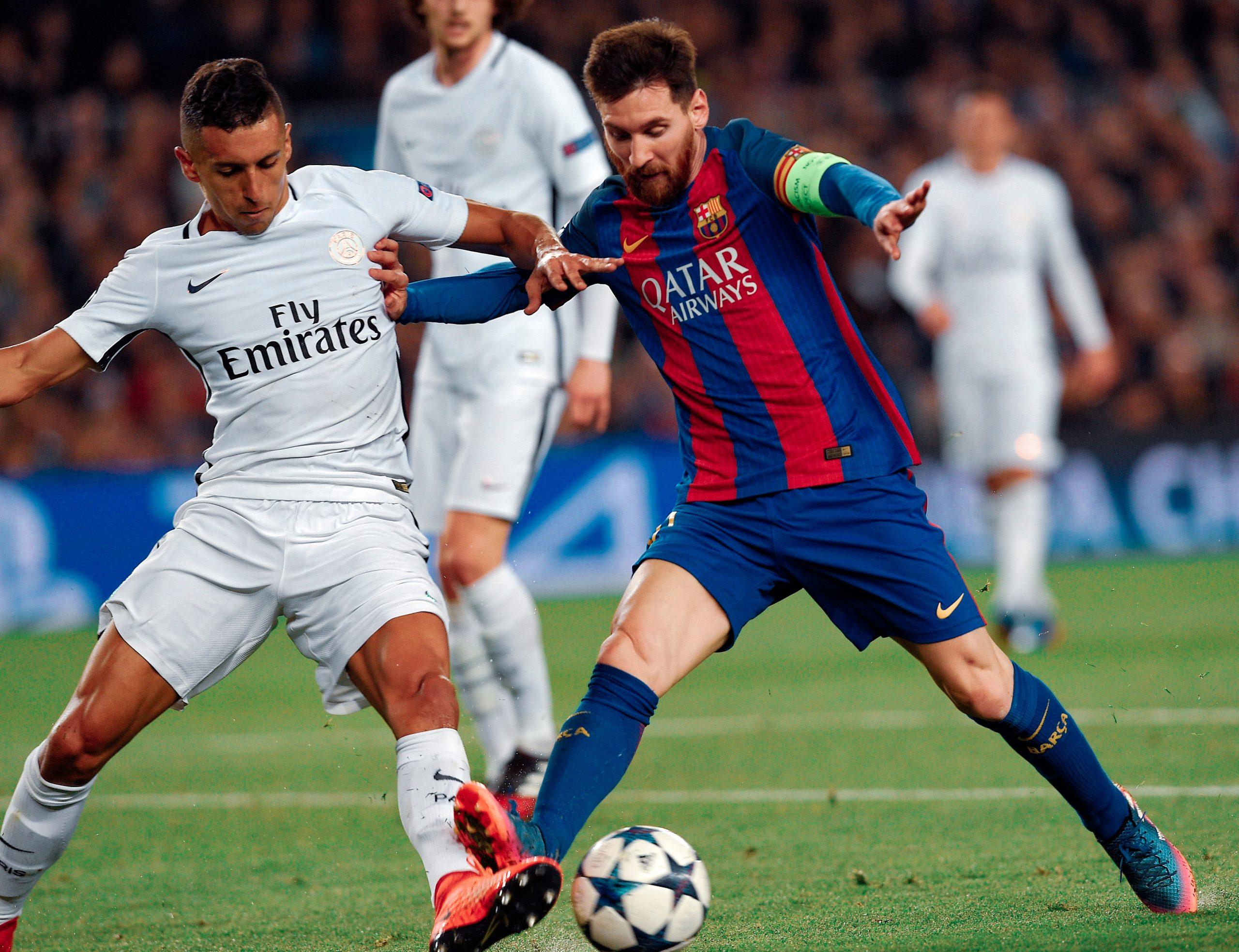 Barcelona hosts the first leg of the clash, with FanDuel Sportsbook rating the hosts as a -135 favorite over PSG (+330) in the match.
PSG Aims to Win Champions League
After last season's close call, which ended in a 1-0 defeat to Bayern Munich in the final, PSG has only one goal in mind this year: bringing home the club's first major European title.
"It's our clear objective to win the Champions League and we understand the responsibility and the excitement," PSG manager Mauricio Pochettino told reporters. "We're not here to impose, we're here to collaborate and try to fulfil the club's objectives. These are two teams who aspire to win the Champions League. Sadly, only one of them can get through to the next round."
PSG will run into a Barcelona club that is playing its best soccer of the season right now. While Barca came into the year expecting to rebuild – it sits in third place in the La Liga table, eight points back of Atletico Madrid – the team is firing on all cylinders at the moment, having won seven straight in league play.
"I don't see other teams much better than Barcelona at the moment," Barca manager Ronald Koeman said at his press conference. "The team is doing better and playing at a high level. They are at a high physically, too. And we have fantastic players, which means we can beat everyone, and that's what we want to show by competing with the best teams in Europe."
Barcelona will enjoy a boost thanks to the return of defender Gerard Pique, who is back earlier than expected from a knee injury. However, several key Barca players will miss the match, including Sergi Roberto, Ansu Fati, and Philippe Coutinho. PSG hasn't avoided the injury bug either: Neymar is out as well.
Klopp: We Will Sort Liverpool Struggles
Tuesday's other Champions League Round of 16 matchup pits a struggling Liverpool side against RB Leipzig. Manager Jurgen Klopp admitted that Liverpool's Premier League title defense is effectively over after losing 3-1 at Leicester City on Saturday. That marked the club's third straight defeat in EPL play, dropping Liverpool to sixth in the table.
---
Champions League Odds – Round of 16 (via FanDuel Sportsbook)
RB Leipzig: +200
Draw: +250
Liverpool: +130
Barcelona: -135
Draw: +310
Paris Saint-Germain: +330
---
Liverpool's poor form has led to rumors that Klopp might resign as manager. Klopp says he's still committed to righting the ship and guiding Liverpool to as much success as possible this season.
"I don't want to have the situation, but the situation is an interesting challenge," Klopp told reporters. "Nobody wrote a book about how you came into a situation like this, and how did you solve it. But we will sort it. While we are doing it, it could be tricky but sort it by playing football, sort it by sticking even more together."
Liverpool enters Tuesday's match as a +130 road favorite over Leipzig (+200).