FC Barcelona beat Juventus 3-0 in the Gamper Trophy, a game that was planned to mark Messi's new five-year contract at the club. In a shocking turn of events, the six-time Ballon d'Or winner left Camp Nou after Barcelona was unable to comply with the financial regulations currently applied by the Spanish League.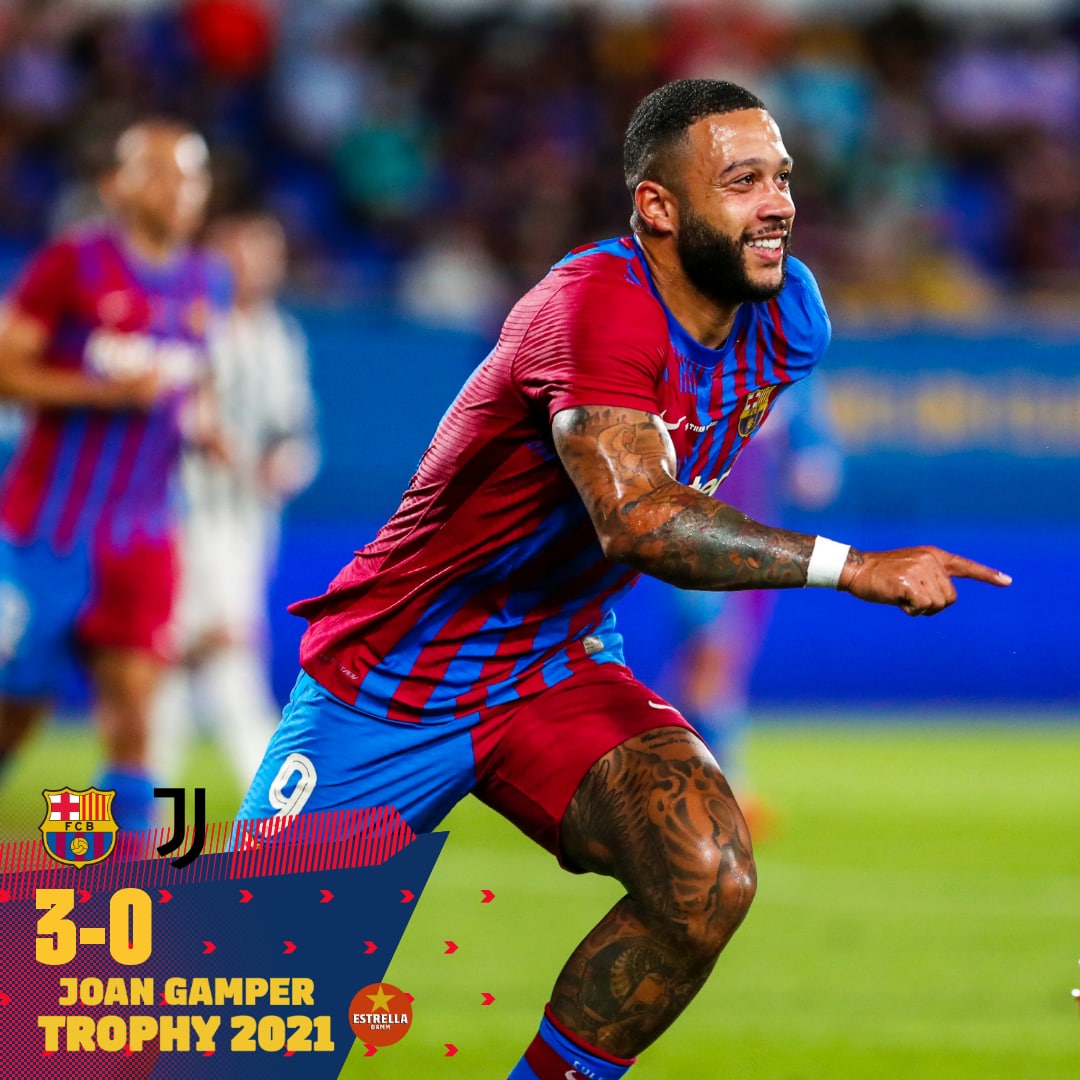 Even without Messi on their roster, Barcelona still needs to significantly cut its wages before being able to register newly arrived Sergio Aguero, Eric Garcia, Emerson Royal, and Memphis Depay. The Blaugranas' wage bill now represents 95% of the club's income. It needs to be lowered to 70% so Barcelona can fit in La Liga's money laws. Even if Messi accepted his salary to go down by 50%, Barca would have been at 110% had he stayed.
On Sunday, through tears, Messi bid farewell to Barca's faithful in a press conference held at the Nou Camp.
Life after Messi: Barcelona 3, Juventus 0

Messi was honored 10 minutes in the game against Juventus when Barcelona's fans stood up and clapped for the Argentinean superstar.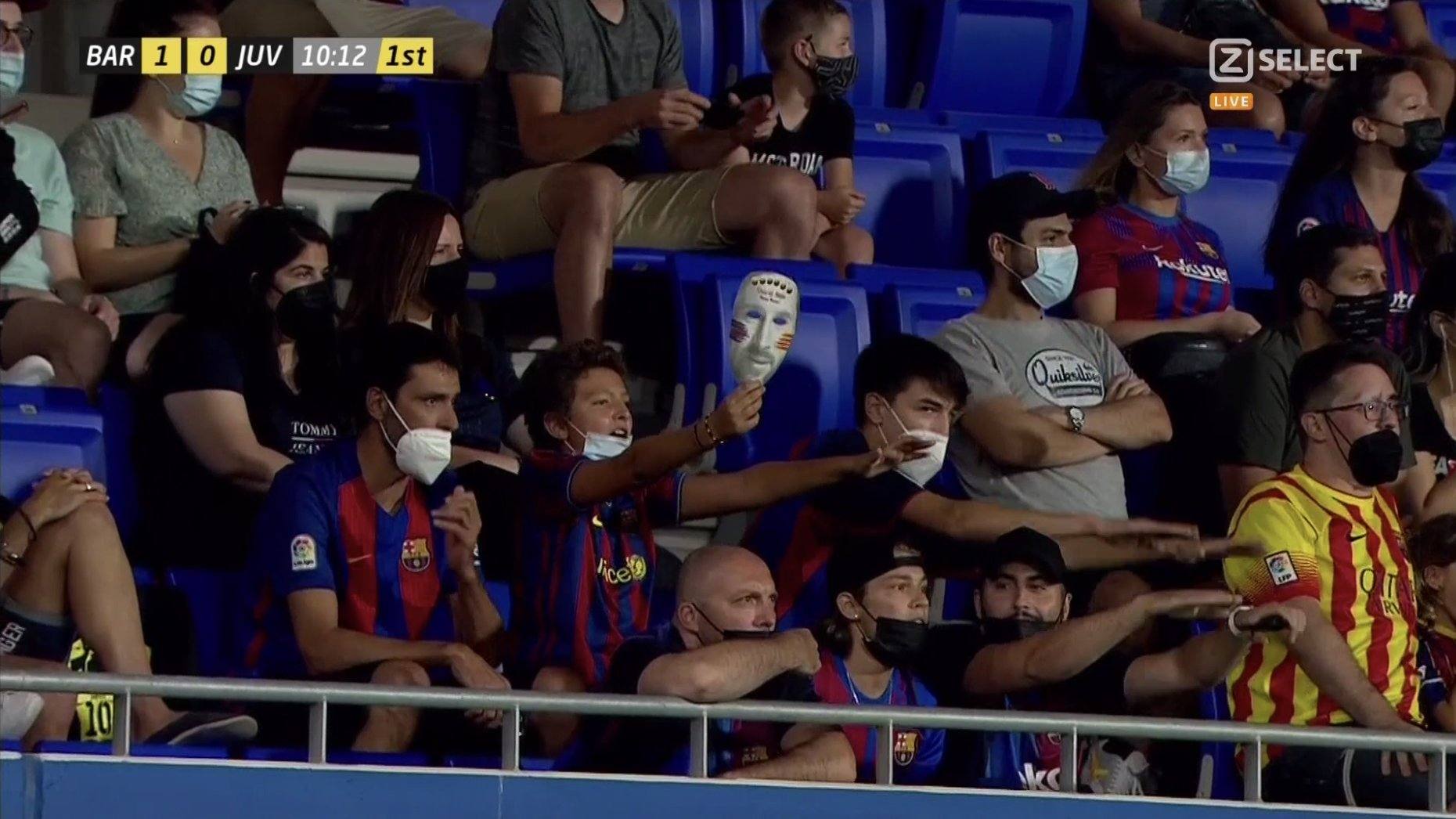 Without its iconic number 10 on the pitch, the Catalonian fans were treated to good football by the new version of FC Barcelona. The newly signed Memphis Depay put a shot past Juve's keeper, Wojciech Szczesny, to give Barcelona the lead. Depay seems to have adapted quickly to life in Barcelona, already scoring three times since the start of the preseason.
🔥 @Memphis 🔥 pic.twitter.com/GiWimc5cUN

— FC Barcelona (@FCBarcelona_es) August 8, 2021
Barcelona's eternal rival, Cristiano Ronaldo, was visible after 15 minutes when he put Brazilian keeper Neto to work, then again from a freekick before halftime. Mattia De Sciglio, Mattijs de Ligt, and Alavaro Morata also tested Neto, who held on to his clean sheet.
Second-half goals from Martin Braithwaite (assisted by Depay) and Riqui Puig gave the Barcelona faithful fresh reasons to cheer. Brazilian defender Emerson Royal made his debut in the Barca shirt, while French defender Samuel Umtiti was booed by part of the public.
⭐️ 𝙃𝙄𝙂𝙃𝙇𝙄𝙂𝙃𝙏𝙎 ⭐️#BarçaJuve #TrofeuGamper @EstrellaDammUK pic.twitter.com/7AJKKs1Tcu

— FC Barcelona (@FCBarcelona) August 8, 2021
Koeman: 'We don't have Messi, we move forward'
Barcelona coach Ronald Koeman is sad to start his second season in charge without Messi. "It's hard for everyone, we have to move on because we can't change the situation," Koeman said after Barcelona smashed Juventus. "We have to play well, win, and work even harder. Other players can play in his position and play an important role in the team. We don't have Leo now, so we have to move on and look forward."
Koeman expects great things from Depay, a player he was desperate to sign this summer.
"We have Memphis Depay, who has shown today that he can be really effective," Koeman said. "The best player in the world will always be missed, but you have to accept it and get to work. It's no use dwelling on the past. There's a lot of promise in this team," the Dutch coach concluded.
❝𝐈𝐭 𝐰𝐚𝐬 𝐚 𝐠𝐨𝐨𝐝 𝐟𝐫𝐢𝐞𝐧𝐝𝐥𝐲 — 𝐧𝐞𝐱𝐭 𝐰𝐞𝐞𝐤 𝐞𝐯𝐞𝐫𝐲𝐭𝐡𝐢𝐧𝐠 𝐠𝐞𝐭𝐬 𝐦𝐨𝐫𝐞 𝐬𝐞𝐫𝐢𝐨𝐮𝐬.❞

— @RonaldKoeman pic.twitter.com/z879ZGJIcV

— FC Barcelona (@FCBarcelona) August 8, 2021
Barcelona kicks off its new campaign on Sunday with Real Sociedad coming to visit.