The Bangladesh national cricket team narrowly missed being on the site of the mass shooting at two mosques in Christchurch on Friday, prompting the cancellation of an international match between the squad and New Zealand.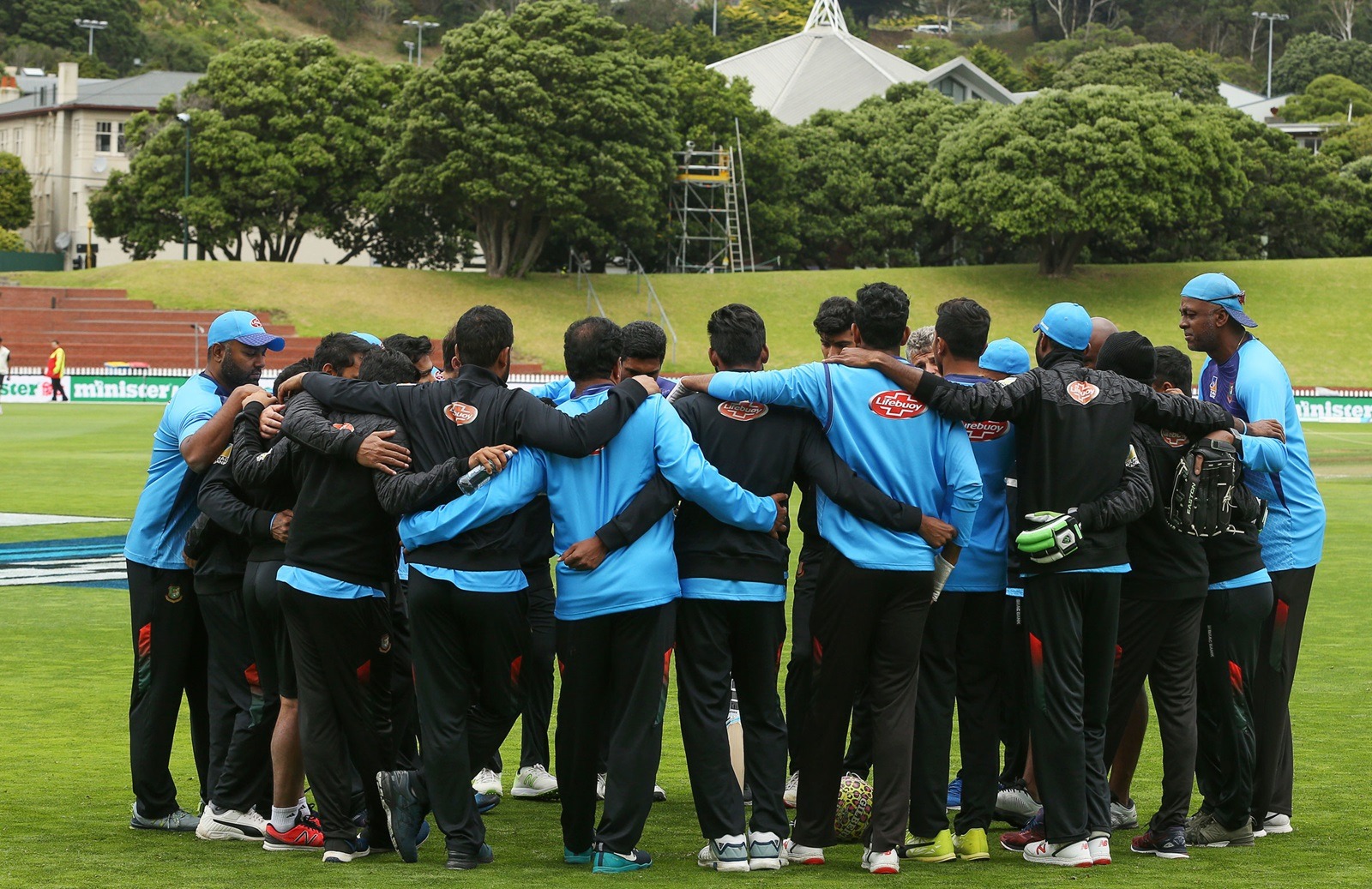 49 people were killed in the terrorist attack, which was apparently carried out by an extremist white nationalist who posted live video of the attacks on Facebook.
Players Witness Panic From Team Bus
The Bangladesh team was in the midst a tour of New Zealand, but the series has been called off following the attacks. The team was on the way to Friday prayers at the Al Noor Mosque, and were just yards away from the building when the shooting began.
"We must have been about 50 yards from the mosque," team manager Khaled Mashud told reporters. "I would say we were really lucky. Had we reached even three or four minutes earlier, we probably would have been inside the mosque."
Instead, players saw and heard signs of the attack from their bus, and stayed inside the vehicle. After contacting the media, the team and journalists escaped safely to nearby Hagley Oval. The team was then taken back to its hotel, and is expected to head back to Bangladesh sometime in the next few days.
"Both teams are deeply affected. As a country, we'll have to look at [the security of visiting teams]," New Zealand Cricket chief executive David White told Sports Illustrated. "It seemed to be a safe haven. I'm sure all of New Zealand will take a look at their approach."
The cancellation of the tour was a decision reached by the cricket boards of both nations and the International Cricket Council. The two sides had already played two test matches, both of which had been won by New Zealand. The third match was set to be played at Hagley Oval in Christchurch beginning Wednesday. The hosts had also won three one-day international matches earlier in the tour.
Prime Minister Promises Gun Law Reform
The attacks took place at both the Al Noor Mosque and the Linwood Mosque, about three miles away from each other. According to New Zealand police commissioner Mike Bush, a 28-year-old man has been charged with murder in connection with the attacks. That man has since been identified in Media reports as Australian citizen Brenton Tarrant.
Prime Minister Jacinda Ardern swiftly and decisively condemned the attacks, saying they in no way represented her country.
"There is no place in New Zealand for such acts of extreme and unprecedented violence," Ardern said. "This is and will be one of New Zealand's darkest days. I would describe it as an unprecedented act of violence, an act that has absolutely no place in New Zealand. This is not who we are."
Ardern also pledged that gun laws in New Zealand would change. The shooter was said to have used five firearms in the attack, including two semi-automatic weapons.
"While work has been done as to the chain of events that led to both the holding of this gun license and the possession of these weapons, I can tell you one thing right now: our gun laws will change," Ardern told reporters at a press conference. "There have been attempts to change our laws in 2005, 2012, and after an inquiry in 2017. Now is the time for change."