The attorneys for Medina Spirit's owner and trainer, Amr Zedan and Bob Baffert, issued statements late Friday claiming that tests performed by a New York laboratory confirmed their position that the Kentucky Derby winner's positive test for the corticosteroid betamethasone came from the ointment Otomax and not an injection.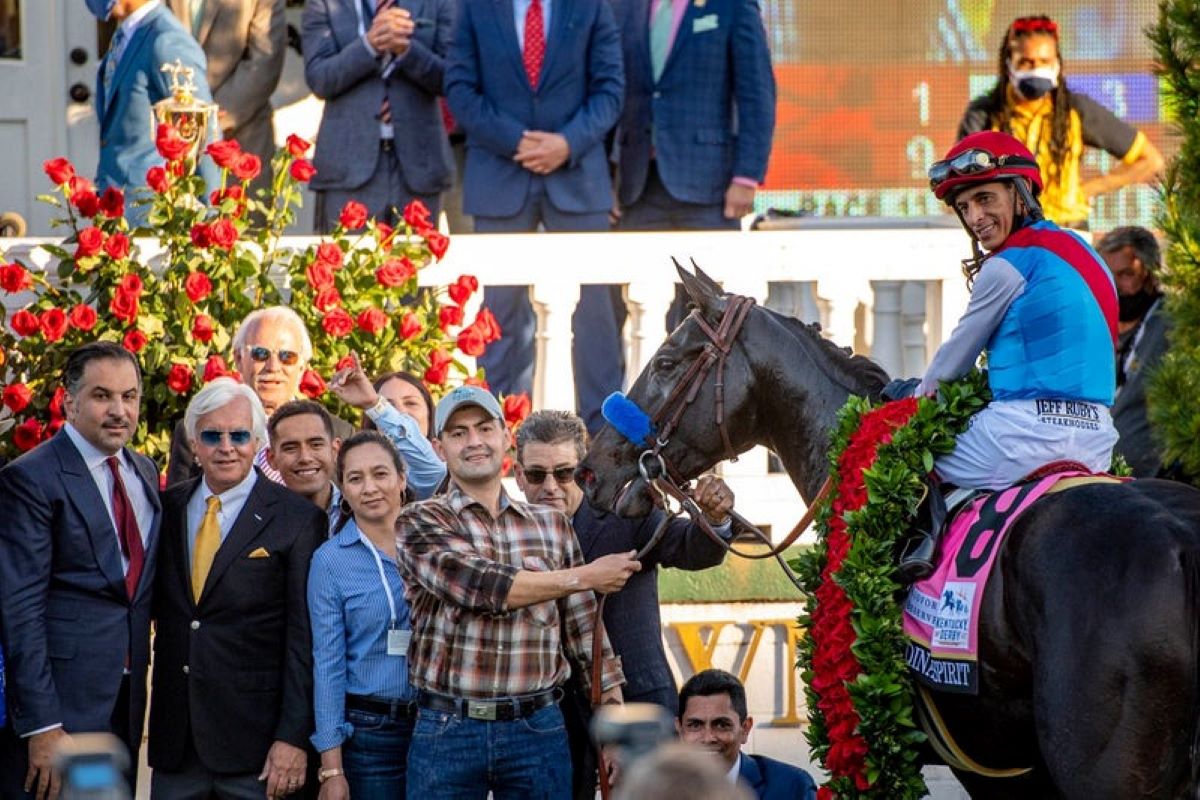 Baffert's attorney, Craig Robertson, issued a statement saying that tests performed by Dr. George Maylin of Morrisville State College in New York confirmed the presence of betamethasone valerate, a compound found in Otomax. Baffert and Zedan maintained all along that the positive test came as a result of that ointment, used to treat a skin rash.
Both Robertson and Clark Brewster, who represents Zedan, say that proves the betamethasone found in Medina Spirit after his Derby victory did not come via injection. The injectable form of betamethasone is a different compound: betamethasone acetate. Robertson and Brewster added in their statements that the test confirmed the absence of betamethasone acetate.
"It has now been scientifically proven that what Bob Baffert said from the beginning was true – Medina Spirit was never injected with betamethasone and the findings following the Kentucky Derby were solely the result of the horse being treated for a skin condition by way of topical ointment – all at the direction of Medina Spirit's veterinarian." Robertson's statement read.
'Without scientific merit'
"The Kentucky Racing Commission has steadfastly enacted rules relating to corticosteroid joint injection and have drawn a bright line rule that no injections are permitted within 14 days of a race," part of Brewster's statement read. "Now there is zero doubt that the 14-day rule some thought might have been violated by the earlier less specific testing is revealed as premature judgment. That groundless accusation is without scientific merit."
Robertson and Brewster used a court order to get Maylin's testing. But their going-on-the-offensive statements do not settle the matter. According to the Kentucky Horse Racing Commission, betamethasone is prohibited in any form – injectable or topical – on race day.
This likely sends matters back to the KHRC for a stewards' hearing that will be closed to the public and media. The KHRC was awaiting results of the New York testing, which Baffert and presumably Zedan, paid for themselves.
Medina Spirit Derby champion until further notice
Until that hearing, Medina Spirit remains the Derby champion. Should that decision be overturned, runner-up Mandaloun would be the Derby champion and Medina Spirit would be demoted to last. It would also likely prompt further legal challenges from Baffert and Zedan, who remain steadfast in Medina Spirit's legitimacy as Derby winner.
"This should definitely resolve the matter in Kentucky and Medina Spirit should remain the official winner of the 2021 Kentucky Derby," read part of Robertson's statement.
Brewster's statement concluded with, "Zedan is proud to have stood by Bob and is ecstatic that Medina Spirit will receive the honor of his great victory."
Meanwhile, Baffert remains persona non grata at Churchill Downs and its affiliate tracks through the 2023 Spring-Summer Meet. His horses remain ineligible for Derby qualifying points.