No. 4 seed Sofia Kenin saw her Australian Open title defense come to an early end on Thursday as Kaia Kanepi defeated her 6-3, 6-2 in their second-round match.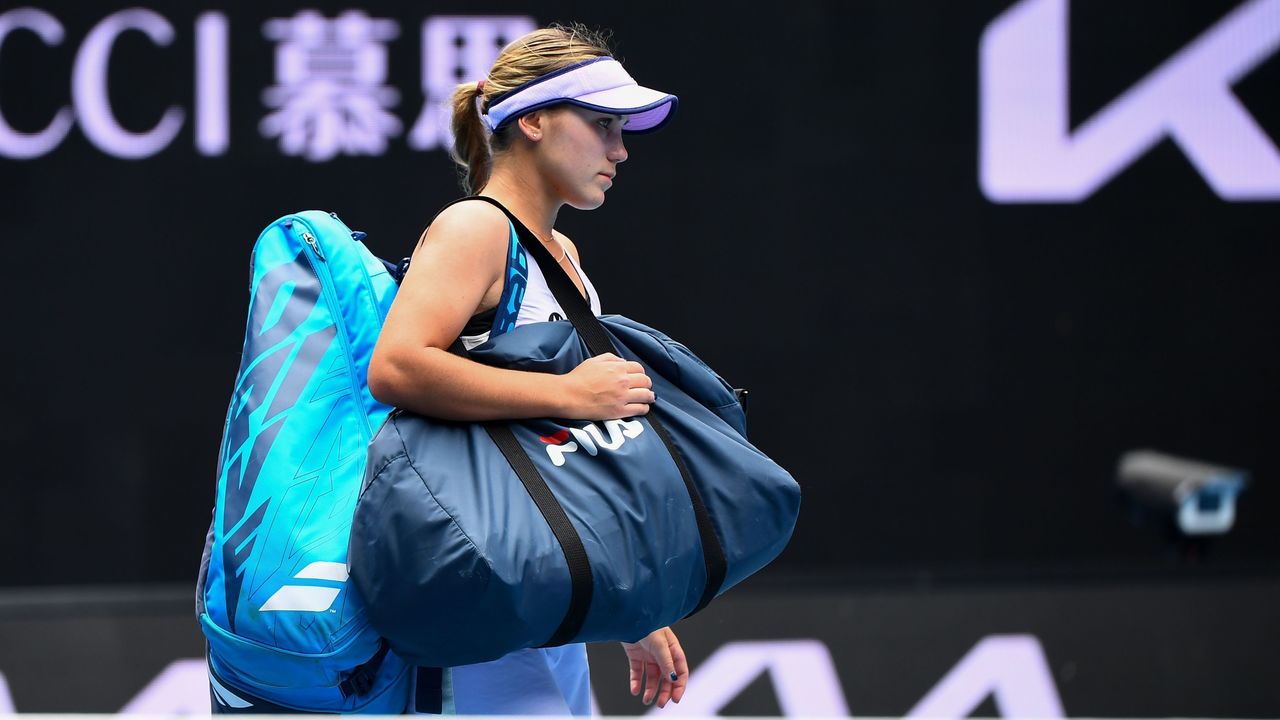 The hard-hitting Kanepi served 10 aces to overpower Kenin in just over an hour.
Kanepi Has History of Grand Slam Upsets
Kanepi, ranked 65th in the world, beat Kenin in their only previous matchup and came into the match as only a +112 underdog according to PointsBet. She has scored major upsets before, knocking out Simona Halep in the first round of the 2018 US Open.
"I obviously felt like I'm not there 100% — physically, mentally, my game," Kenin said in her post-match press conference. "I mean, I just – I know I couldn't really handle the pressure."
There were recent signs that Kenin was struggling with her mental game. She walked off the court crying after losing at one of the Australian Open tune-up events last week, and shed tears while showing her frustration during a tougher-than-expected first-round win over Maddison Inglis.
No. 1 seed Ashleigh Barty advanced to the third round, but experienced her own struggles during a tense second set. After posting a double bagel in the first round, Barty won the first set 6-1 over fellow Australian Daria Gavrilova. Barty then led 5-2 in the second set before losing two service games and, eventually, falling into a tiebreak.
The world No. 1 then won an ugly tiebreak 9-7 to finish off the match, avoiding a deciding third set.
"When you play another Aussie, rankings go out the window, experience goes out the window," Barty said afterward. "Typically, you know each other so well. It's always going to be a tricky match."
Nadal Rolls On

American sensation Coco Gauff saw her Australian Open come to an end when the 16-year-old lost 6-4, 6-3 to No. 5 seed Elina Svitolina. Gauff has failed to reach the third round in any of her last eight events.
"Today I feel like she just played better than I did on the pressure points," Gauff told reporters. "I served probably the best I have served in a long time, to be honest. I just got unlucky on the breakpoints … she hit her forehand down the line really well and it was tough for me to defend that."
---
Australian Open Odds – Friday Matches (via FanDuel Sportsbook)
Anastasia Potapova: +810
No. 10 Serena Williams: -1200
No. 32 Adrian Mannarino: +570
No. 6 Alexander Zverev: -800
No. 32 Veronika Kudermetova: +186
No. 2 Simona Halep: -225
No. 1 Novak Djokovic: -5000
No. 27 Taylor Fritz: +1600
No. 11 Denis Shapovalov: -186
No. 20 Felix Auger-Aliassime: +158
---
On the men's side of the draw, Rafael Nadal had little trouble getting past American qualifier Michael Mmoh, winning 6-1, 6-4, 6-2 to advance to the third round. No. 5 seed Stefanos Tsitsipas had a tougher time with Australian wild card Thanasi Kokkinakis, but got through by a 6-7 (5-7), 6-4, 6-1, 6-7 (5-7), 6-4 score.
Friday's third-round action at the Australian Open includes the first matchups between seeded players. No. 1 Novak Djokovic (-5000) will take on No. 27 Taylor Fritz (+1600), while No. 2 Simona Halep (-225) will battle No. 32 Veronika Kudermetova (+186).