With racetracks around the world beginning to reopen amid the COVID-19 pandemic, the National Thoroughbred Racing Association (NTRA) Safety and Integrity Alliance issued an extensive blueprint for tracks to conduct safe, spectator-free live racing.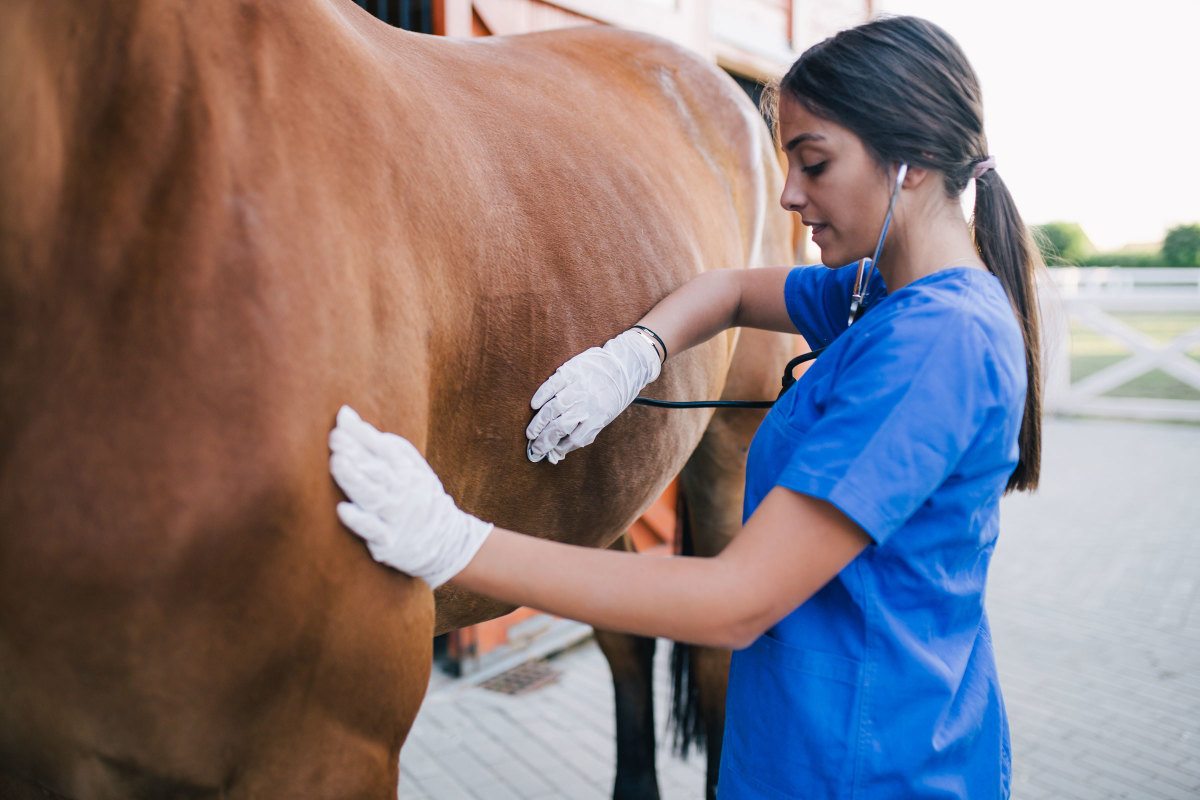 The 33-page document carries the title "Best Practices Related To Coronavirus Mitigation When Conducting Live Racing In A Spectator-Free Environment." It incorporates best practices from the Centers for Disease Control (CDC) on protecting the health and safety of race participants, attendants, and employees. It also solicited information from American racetracks that conducted live, spectator-free racing.
The NTRA then went one step further. As the industry's national trade group, it assembled what it calls a Public Health Advisory Council "consisting of experts in public health, epidemiology, and horse racing who have agreed to contribute their expertise to racetrack re-opening efforts," according to a statement.
"The current economic situation facing many in the horse racing industry makes it critical that we work with relevant local authorities to help tracks across the country return to racing as soon as is safely possible," said NTRA President and CEO Alex Waldrop. "To this end, the NTRA has engaged a variety of stakeholders and consulted with multiple public health experts to produce comprehensive guidelines that will serve as a blueprint for tracks seeking to operate safely and responsibly in the current public health environment."
Health Council Provides Guidance to Racetracks
NTRA's four-person Public Health Advisory Council covers the medical spectrum. There's an infectious disease specialist from the University of Kentucky, a former public health commissioner from the Kentucky Department of Public Health, a sports medicine specialist, and Keeneland's track physician. They serve as the point people overseeing the medical aspects of reopening tracks.
The document addresses numerous safety issues, defines essential personnel, and establishes a COVID-19 Safety Team at each track to handle random issues arising during the course of a race day. It further defines cleaning and sanitation protocols, jockey health and safety requirements, and safe frontside and backstretch operations regarding proper social distancing.
Essential personnel include, among others, executives, the entire racing department, racetrack TV personnel, security, medical, backstretch, and operations/maintenance workers.
The COVID-19 Safety Team Acts as Health Liaisons
The NTRA spelled out who should be on the COVID-19 Safety Team. It designated representatives from racetrack operations, racetrack security, the track's safety steward, racing officials, racing regulators, horsemen, regulatory veterinarians, and stable area backstretch support groups, such as the racetrack chaplain. That team will serve as the liaison on all COVID-19 operation matters and will have a pipeline to the NTRA's Public Health Advisory Council.
The organization also addressed security measures at length. These involve procedures such as enhanced log-in and log-out protocols at all entrances, and issuing colored stickers or wristbands to essential frontside personnel.
Designated Stable Area Personnel, Quarantine Also Addressed
Stable area access remains limited to "only licensed individuals providing essential services in the Stable Area, such as licensed trainers with horses stabled in the Stable Area and a reduced number of designated employees…." Those designated employees include grooms, hotwalkers, exercise riders, foremen, and security personnel. A track's senior race official must approve any designated employee.
Finally, the NTRA outlines proper quarantine protocol for workers showing COVID-19 symptoms and protocol for veterinarians. Each track requires four veterinarians onsite every race day.