The New York Rangers snatched up the top free agent on the market when they offered Russian-born Artemi Panarin a seven-year contract worth $81.5 million.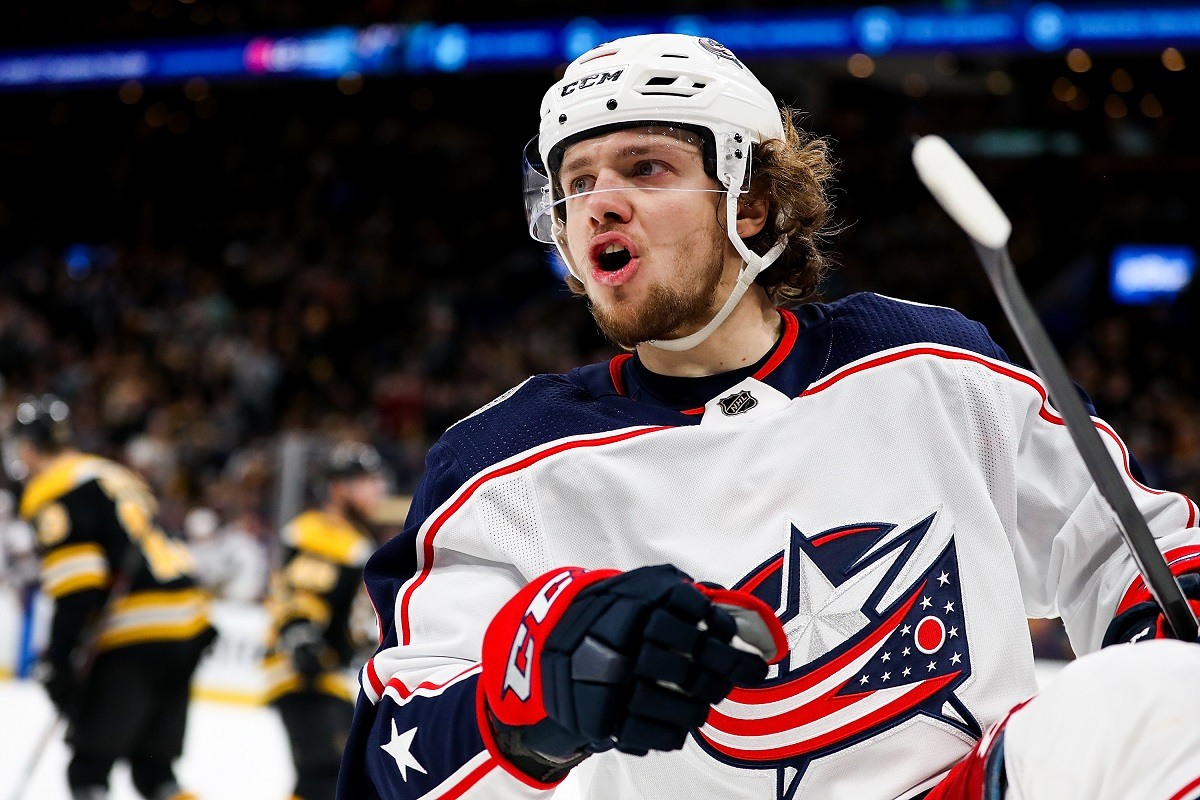 Panarin, 27, will become one of the highest paid wingers in the NHL making approximately $11.6 million per season.
Both the Florida Panthers and NY Islanders were interested in his services. Panarin rejected a deal from the Islanders that offered him more money because he wanted to play at MSG with Henrik Lundqvist and the revamped Rangers.
WHO IS ARTEMI PANARIN?
Age: 27
Hometown: Korkino, Russia
Position: Left Wing
Goals: 116
Teams: Chicago Blackhawks, Columbus Blue Jackets, NY Rangers
In four seasons in the NHL, Panarin scored 116 goals and added 204 assists.
The undersized Panarin, at 5-foot-11, went undrafted, but he made scouts look bad by dismissing his size. Panarin became one of three undrafted players to score 70 or more points in his first four seasons. The other two were Wayne Gretzky and Peter Stastny. Any time you're on a list with Gretzky, you're doing something right.
Chicago > Columbus > MSG
Artemi Panarin played in the NHL for only four seasons. He did not speak English when he arrived with the Blackhawks. Luckily, he had a Russian host family in the Chicago area who helped him adapted to life in North America.
Despite adjusting to a new country and language, Panarin won Rookie of the Year honors with 30 goals and 47 assists. His teammates nicknamed him "Bread Man" because it was a play on his last name that resembled the Panera Bread food chain.
He proved his initial foray into the NHL was no fluke. In his second season with the Blackhawks, Panarin scored a career-high 31 goals.
The Blackhawks traded Panarin to the Columbus Blue Jackets. He became a fan favorite with his passing ability. He tied an NHL record with 5 pure assists in a game. In total, Panarin racked up 55 assists in his first season with the Blue Jackets. He set a career-high with 59 assists this past season.
Panarin led the Columbus Blue Jackets with 87 points last year. Only Cam Atkinson scored more goals (41) than him (28) in the regular season.
However, Panarin led the Blue Jackets in scoring in the playoffs with a team-leading 5 goals and 6 assists in 10 games.
The Blue Jackets were one of the last teams to get into the playoffs, but they stunned the Tampa Bay Lighting in the opening round with a four-game sweep. They were picked off in the Eastern Semifinals in six games by the Boston Bruins.
Rangers Rebuild
The New York Rangers and NY Knicks share Madison Square Garden. The Knicks screwed the pooch when they fail to offer Kevin Durant a max contract. KD bounced to the Brooklyn Nets with Kyrie Irving instead.
At least there will be some star power at MSG next season with Panarin.
Ex-Rangers goalie and announcer, John Davidson joined the NY Rangers as its new president. One of JD's first duties was snatching up Panarin, who is on the verge of superstardom.
"When these young players pop, he's going to be in his prime," Davidson said. "I think he's excited about that. I just think it's a win-win for him and our hockey club."
Rangers general manager Jeff Gorton recently added a trip of Russian prospects to the team with Vitali Kravtsov (winger), Yegor Rykov (defenseman), and Igor Shesterkin (goalie).
The Rangers also drafted 18-year old Kaapo Kakko from Finland.