With each game it seems like Los Angeles Angel Shohei Ohtani gets better, and sportsbooks are taking notice. The Japanese free agent has seen his odds to win the American League MVP plummet since the beginning of the season.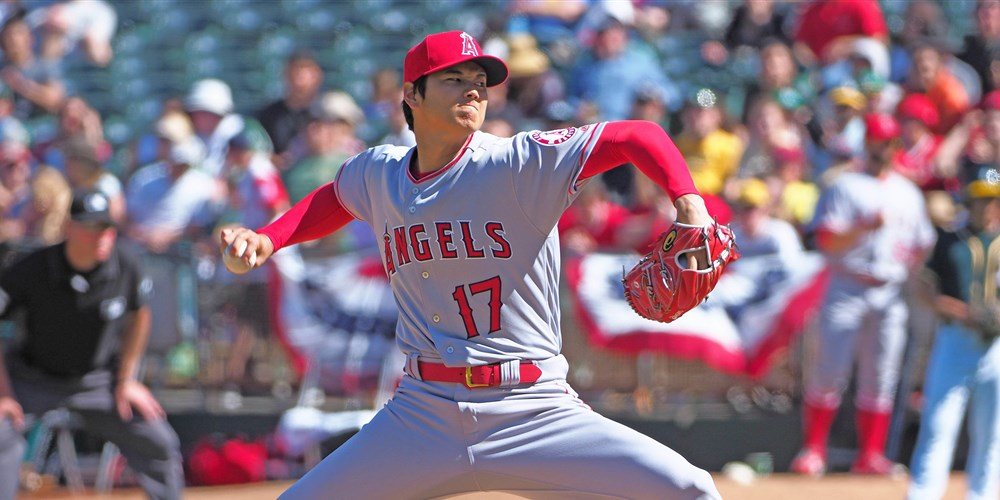 BetDSI had the two-way player at +10000 before the season began and just adjusted their odds this week to +150, making him the favorite. The Westgate also dropped its odds to +400, but he's not the top pick. Teammate Mike Trout is the +140 choice. Trout won the award in 2014 and 2016.
Angels Manager Mike Scioscia said he would not use Ohtani in the lineup as a designated hitter on the day before and after he pitches. It was the same strategy used by his Japanese manager.
"With his ability to swing the bat we will try and work him in as much as we can," Scioscia said. "If he gets as many looks as he can in the batter's box, it will give us a deeper lineup."
From Struggles to Sensational
Ohtani didn't impress anyone in Spring Training, both on the mound and at the plate. He compiled a 27.00 ERA, allowing nine hits and nine runs in just over two innings. As a batter he was 4-32 with three walks and 10 strikeouts.
While some questioned whether the 23 year old should start the season in the minor leagues, Angels General Manager Billy Eppler wasn't panicking. He told MLB.com that Ohtani would be fine in the major leagues.
"The historical evaluations, plus the track record in a league which we deem as close to the Major Leagues as you can get, point us in the direction of saying, 'Give this guy the opportunity to let his ability and let his tools show,'" Eppler said. "So that's what we're going to do."
It paid off immediately, as Ohtani got a single in his first at bat. He really found his stride when he hit a three-run home run in his first plate appearance at Anaheim Stadium. He hit homers in his next two games.
Through six games he has 22 at bats with eight hits, eight RBI, and a batting average of .364.
Cy Young Odds Going Lower
The right-handed pitcher has seen his odds drop equally as impressively for the Cy Young award. Ohtani began as a +4000 and is now at +450, behind Boston's Chris Sale and Cleveland's Corey Kluber. Those two are at +250.
Ohtani's pitching may be better than his hitting. He has appeared in two games, and has allowed four hits, three earned runs, while striking out 18 in 13 innings. He is 2-0.
Winning both the MVP and the Cy Young is a distinct possibility, especially if he continues to perform at this pace. If he achieved capturing both he wouldn't be the first to do it. In fact two pitchers have gotten the MVP the same year as the Cy Young in the last seven years. Los Angeles Dodger's Clayton Kershaw won both awards in 2014 and Justin Verlander won both with the Detroit Tigers in 2011.