It was supposed to be a day of medals, but instead it turned in slips, spills, and falls for the Americans at the Winter Olympics. Three athletes who were favored to win gold instead left with nothing but disappointment. The US now is tied for fifth in total medal count.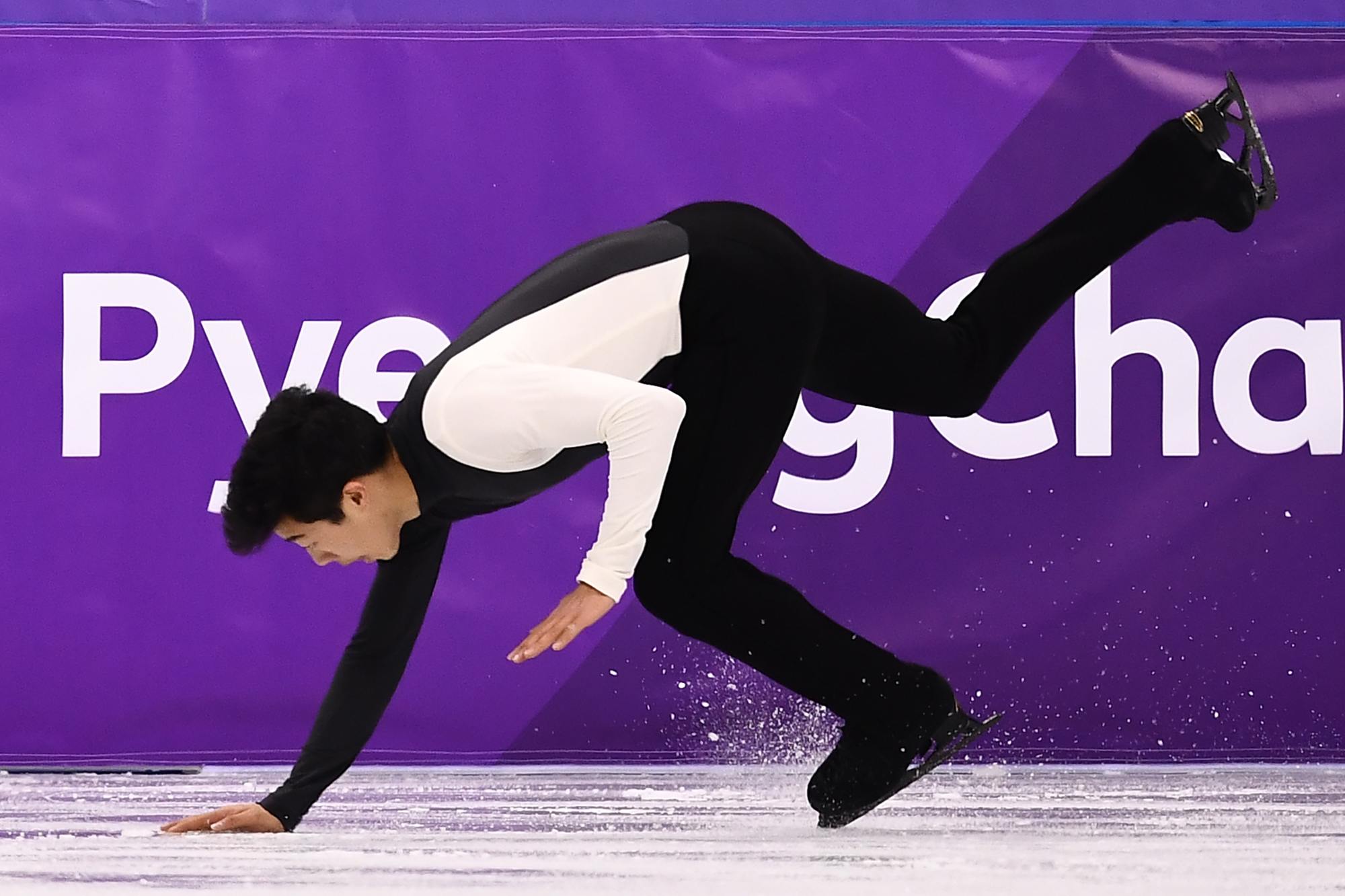 Figure Skating Collapse
The most disappointing of Thursday's performances fell on Nathan Chen. The 18-year-old figure skating phenom was a two-time US National champion and a 7/4 pick to win the men's division, but he put forth a rather disastrous short program. After an opening fall on a quadruple flip, Chen displayed bad form on two other jumps. His routine placed him in 17th place and all but eliminated him from medal contention.
"Honestly, it was bad," he told reporters after the competition. "I made as many mistakes as I possibly could have."
A teenager in his first Olympics, Chen has struggled on the ice in Pyeongchang. He didn't do much better in the team event.
The only chance the American men now have of redeeming themselves comes from Adam Rippon, who is in seventh place, and Vincent Zhou, the first athlete to land a quadruple lutz in Olympic competition, who is in 12th.
Snowboarding, Skiing Misses
Puzzling failure continued for snowboarder Lindsey Jacobellis, who has had more bad luck at the Olympics than anyone in recent memory. The 32-year-old finished .03 seconds from medaling in snowboard cross.
"I mean, I could be upset about it, but where is that going to get me?" Jacobellis said to reporters after her run in the finals. "Anything can happen in boardercross, and I didn't get injured today. The fact I'm still walking out of here is great."
Jacobellis has won five gold medals at the World Championships, and has 10 wins at the Winter X Games, but she has been less fortunate at the Olympics. She's qualified for the Olympics four times, but only has brought home a single silver medal (in Snowboard Cross at the 2006 Winter Games in Turin, Italy.)
Her 2006 medal could've been gold, but a tactical error at the end of the race cost her the lead. Crashes n 2010 and 2014 kept her off the medal podium.
Less than 24 hours after winning the gold medal in Giant Slalom, for her second gold in the last two Olympics, Midaela Shiffrin was unable to secure her third, which would've made her the first in Olympic history to repeat in the slalom. She was just 18 when she won the event in 2014, but came in fourth on Thursday.
"I know that – this is going to sound so arrogant – I know that I'm the best slalom skier in the world because I've done that skiing so much and what I did in the race today was not even anywhere close to that,"Shiffrin said. "Even anywhere close to what I was doing with my free skiing. But the race is when it counts."