After months of speculation, signings, and hype, All Elite Wrestling will put on Double or Nothing, its first pay-per-view show, this Saturday at the MGM Grand in Las Vegas.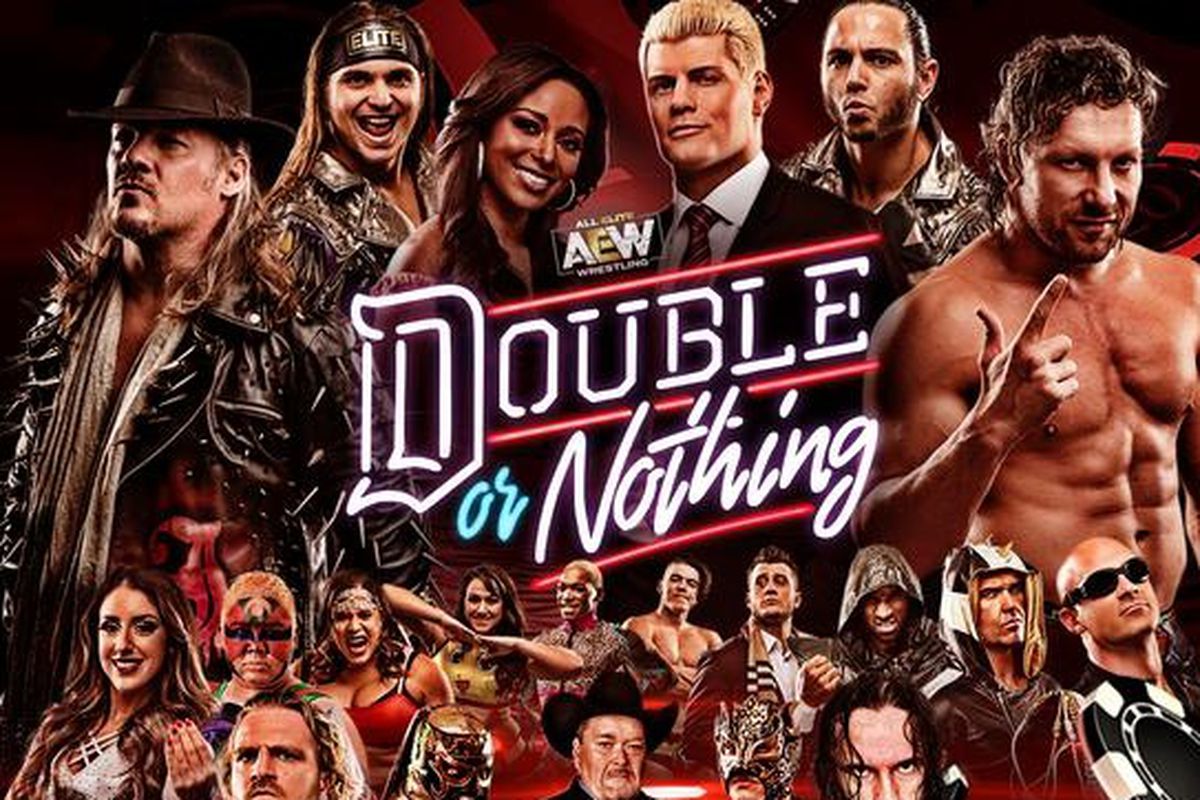 Filled with numerous independent wrestling stars – if not the household names dotting the World Wrestling Entertainment roster – there is hope in the wrestling community that AEW might be able to be the first serious challenger to WWE in the United States in two decades.
AEW Flush With Indie Talent
The last rival for the now undisputed leader in the pro wrestling industry was World Championship Wrestling, which was purchased by WWE in 2001. Since then, smaller promotions have remained in business and gained varying measures of popularity, but they never threatened WWE's monopoly.
But while those other promotions were the equivalent of independent minor leagues, AEW looks like it would be putting on major league-quality shows.
"It's really big," wrestling historian Dave Meltzer told ESPN. "It's the biggest thing in wrestling since WCW. When WCW went out of business, to me that really changed the whole landscape of wrestling, and in a bad way. And this is the most significant thing since then."
AEW has plenty of big names on board. Chris Jericho and Kenny Omega are on board to headline Double or Nothing, while Cody Rhodes and The Young Bucks are names that are familiar to hardcore wrestling fans for their in-ring work and deeply involved with the running of the promotion in addition to their wrestling.
TV Deal Already in Place
The promotion also has big money behind it. Tony Khan, the co-owner of the Jacksonville Jaguars, is a lifelong wrestling fan who (along with his father) is providing the financial muscle necessary to get a major promotion off the ground. He was also important in helping to secure a television contract for AEW, as it was able to announce a partnership with Turner that will bring a weekly show to TNT this fall.
That's not to say that the launch has gone entirely without a hitch. One match has already been cancelled for Double or Nothing, as Pac has dropped out as an opponent for Adam Page over what's being called "creative differences" with AEW. Behind the scenes, it appears that Pac didn't want to take a loss in another promotion while he's a champion in Japanese promotion Dragon Gate, while AEW wanted Pac to eventually lose to one of their big guns, even if he scored a win on Saturday.
That still leaves plenty of high-profile matches for Saturday night. Along with the Jericho/Omega match, fans will see The Young Bucks take on The Lucha Bros, Cody Rhodes battle Dustin Rhodes, and a Casino Battle Royale that features 21 wrestlers, with the winner getting a future title match.
While the real staying power of AEW won't be clear until at least the launch of its television show, Double or Nothing will be key in building legitimacy for the promotion. AEW has said it wants to differentiate itself from WWE by presenting a more sports-oriented feel – which could include making a bigger deal about win-loss records and talking about wrestlers' stats – while also giving its performers more creative freedom to flesh out their characters.