The New York Yankees beat 2020 AL Cy Young Award winner Shane Bieber in their first-round postseason matchup last year. Now, ace Gerrit Cole will look to help the Yankees make a World Series run by taking that prize away from Bieber in 2021.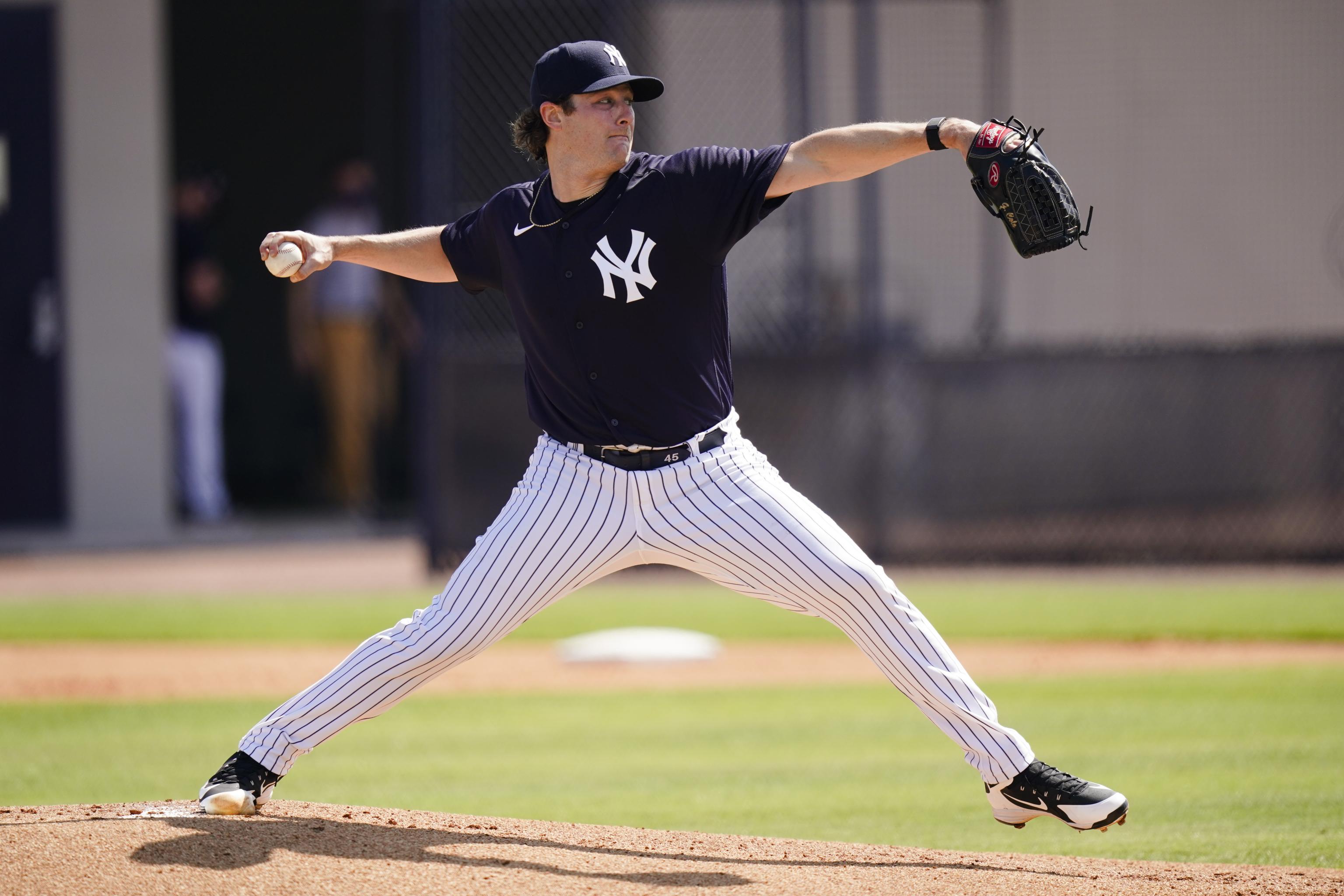 Cole stands as the +350 favorite to win the AL Cy Young Award at BetMGM, though Bieber is right behind him as a virtual co-favorite.
Cole, Bieber faced off in 2020 postseason
The Yankees signed Cole to a nine-year, $324 million contract prior to the 2020 season. Cole was excellent last year, posting a 7-3 record and a 2.84 ERA. But the 30-year-old wants to truly prove his worth to his new team throughout a full season in 2021.
"It's so important to get out of the gates physically in a good spot," Cole said, via MLB.com. "The games are important in April and we're trying to win, but there is the summer to settle into the most important games we play at the end of the year … you're always looking for positive attributes in your pitches, whether it be deception or extra break. The hitters will let you know based on the types of swings that they're taking."
Bieber (+375) dominated the regular season in 2020. He went 8-1 to lead the league in wins, and also posted a league-best 1.63 ERA. Voters unanimously awarded Bieber the Cy Young Award as a result.
But that success didn't carry over to the postseason. Starting against the Yankees, Bieber gave up seven earned runs in just 4.2 innings to take the loss in Game 1 of their wild-card series. Cole won the game for New York, going seven innings and giving up two runs while striking out 13.
"It was kind of a missed opportunity because things weren't there for me, Bieber told The Chronicle Telegram. "A sour taste in the mouth at the end of the year can fuel you for an entire offseason and that's what it did for me."
Cy Young contender Giolito earns 'ace' label
While the AL Cy Young race could come down to a battle between Cole and Bieber, they are far from the only contenders. Another leading pick is White Sox hurler Lucas Giolito (+500), who threw a no-hitter last year while going 4-3 with a 3.48 ERA last season. Giolito also threw a gem in the postseason, pitching seven innings and giving up just one run on two hits against Oakland in the wild-card round.
Those results have led many to label Giolito the White Sox ace, though he's far from the only contender for that title on the Chicago staff.
---
AL Cy Young odds (via BetMGM)
Gerrit Cole: +350
Shane Bieber: +375
Lucas Giolito: +500
Tyer Glasnow: +800
Hyun Jin Ryu: +1000
Jose Berrios: +2000
Lance Lynn: +2000
Corey Kluber: +2000
Kenta Maeda: +2000
---
"It means a lot to be, like, labeled the ace by media, fans, all that," Giolito told The Chicago Sun-Times. "It's a huge honor to be considered that, especially with the caliber of pitching we have on the team, especially with Dallas Keuchel and Lance Lynn next to me. Those guys could go be the ace on a staff."
Other top AL Cy Young Award contenders include Tyler Glasnow (+800) of Tampa Bay and Toronto's Hyun-Jin Ryu (+1000), with all other pitchers listed at +2000 or longer to win.