Bryson DeChambeau's slow play was skewered on social media by fellow golfers at the Northern Trust. Now the PGA Tour said it would review its policy and consider ways to penalize players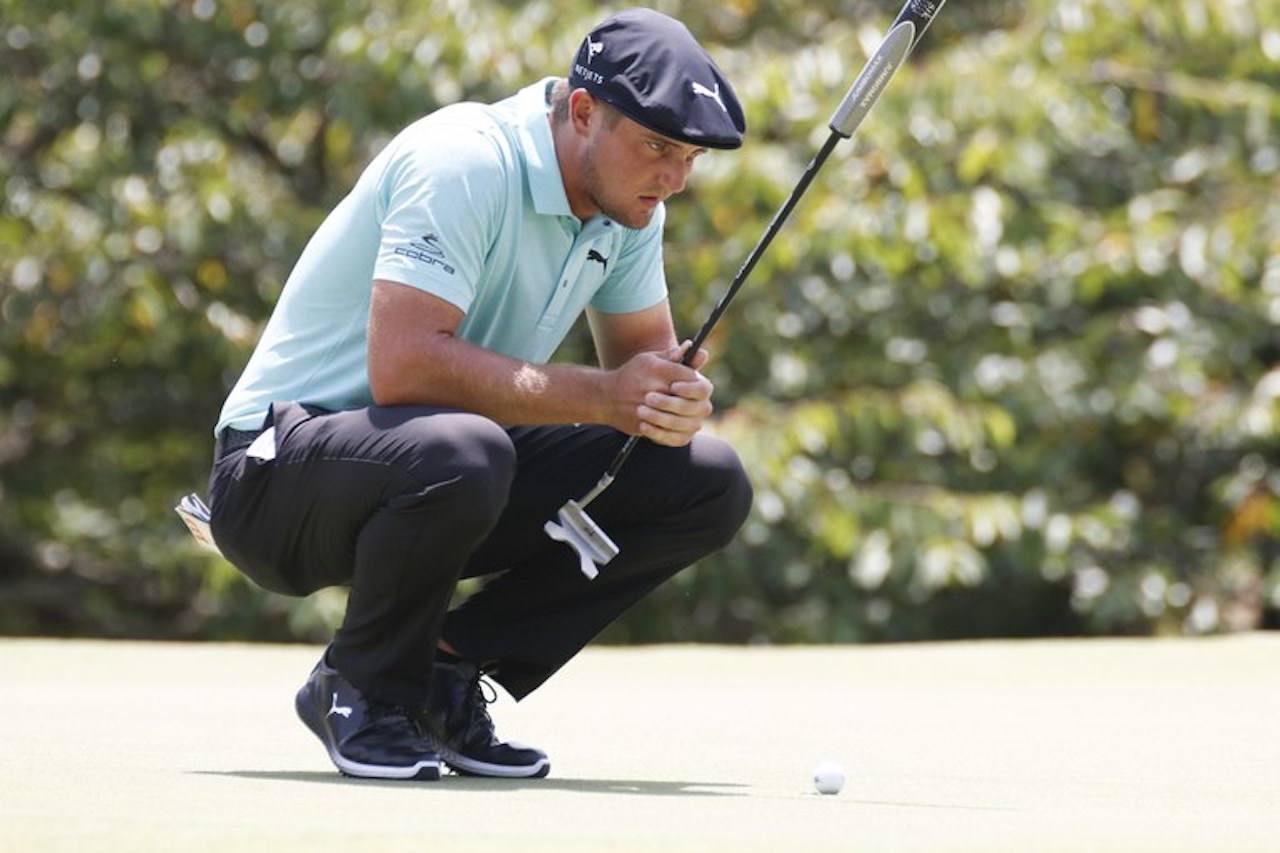 People had posted video of DeChambeau, including one clip where it took him more than two minutes to hit an 8-foot putt.
We can… pic.twitter.com/TOnRS4BXds

— Fantasy Golf Pod (@fantasygolfpod) August 10, 2019
DeChambeau defended his play, and called the remarks, "unfair." One of those taking him to task was No. 1-ranked golfer Brooks Koepka.
"I know he feels singled out, especially when I'm speaking about it," Koepka said. "It's like I told him, I've mentioned his name once, and that's it."
The PGA Tour rules have a general time limit of 40 seconds to hit any shot, but it is rarely enforced. Officials said they will review ways to administer the rule better.
With two events remaining in the 2018-2019 season, it is doubtful the tour will do anything now, but could have some policy in place before the 2019-2020 season begins on Sept. 12.
Viva Ancer
In addition to finishing second at last Sunday's Northern Trust, Abraham Ancer achieved another milestone besides his highest finish in a PGA Tour event. The 28-year-old will become the first Mexican to play in the President's Cup, Dec. 12-15 at Royal Melbourne Golf Club.
Ancer began the week 10th in the standings for the international team, and with the top eight making the squad, was right on the bubble. He could have possibly been taken with one of the four picks by captain Ernie Els, but he wanted to erase any possibility of being left off the roster. Finishing solo second at Northern Trust, where he was 125/1 to win, moved him up to fifth, and almost assures him of a spot.
"I didn't want to leave it to a decision. I wanted to lock it in," Ancer told reporters. "That was one of my main, main goals for this year. That is something that is going to be an experience that I will never, never forget."
Ancer was born in Texas, but holds dual citizenship. He plays for Mexico in international competitions.
Day Parts Way with Williams
Golfer Jason Day has decided to call it a day with caddie Steve Williams. The former bagman for Tiger Woods, and Adam Scott, parted ways with the Australian, according to the Australian Associated Press.
Day said the two decided not to work together any longer. The duo had a partnership that began at the US Open, where Day finished tied for 21st. He followed that up with a tie for eighth at the Travelers Championship. He faltered though the next four tournaments, missing two cuts, and finishing tied for 66th and 40th.
"Parting with Steve was a mutual decision and not an easy one to make," Day said. "He is the ultimate pro; it was a real learning experience being exposed to a caddie who has achieved what Steve has. He has worked with the best. But it was a disconnect of old school and new school."
This Week's Odds, Pick
The second leg of the Fed Ex Cup is at the BMW Championship and Brooks Koepka and Rory McIlroy are the favorites at 8/1. We like Jon Rahm at 10/1. He finished second last week at Northern Trust, and hasn't had a finish lower than 11th in his last six starts.