Multiple players and coaches have tested positive for COVID-19 following their participation in the Adria Tennis Tour exhibition event in Croatia last week, organized by Novak Djokovic.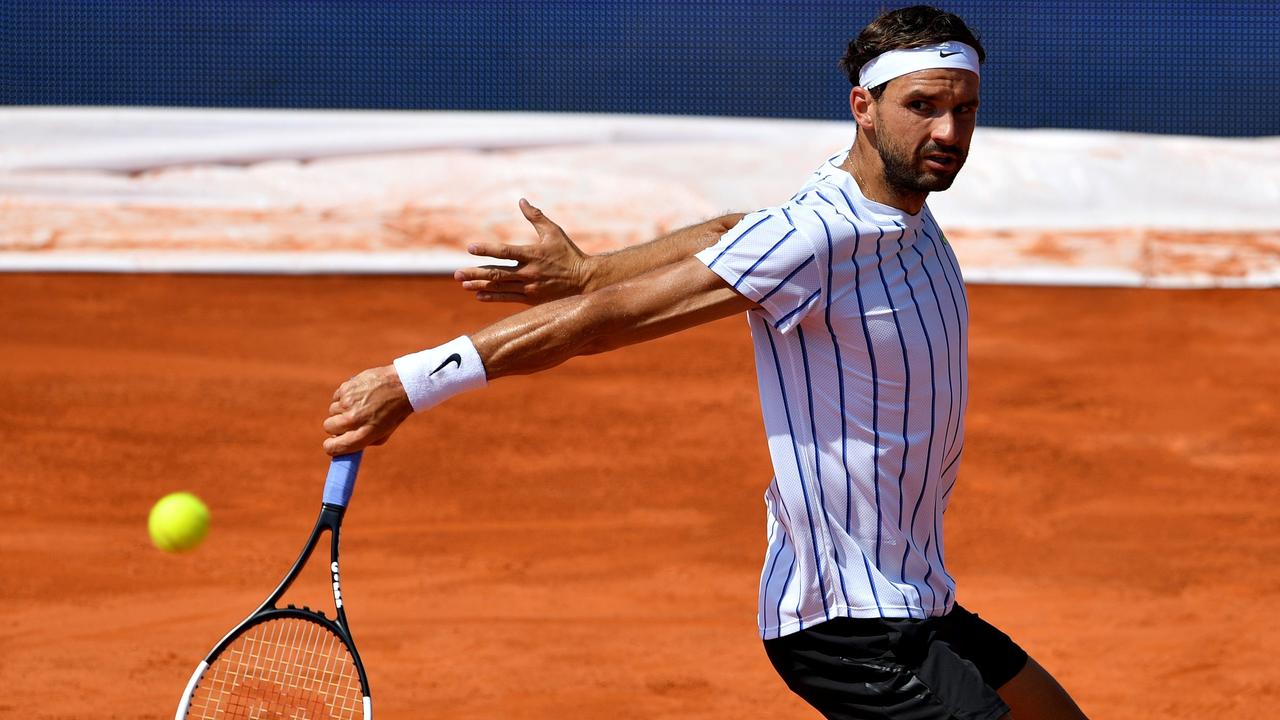 The tournament halted just before the final between Djokovic and Andrey Rublev, after participant Grigor Dimitrov reported that he tested positive for the coronavirus.
Fans Attend Adria Tennis Tour Events Despite Pandemic
The Adria Tennis Tour began a week earlier with an event in Belgrade, which Dominic Thiem won.
"We are really sorry, we tried our best to respect all measures, and we did respect all measures imposed by the governments of Serbia and Croatia," event director Djordje Djokovic, Novak's younger brother said afterward. "From our side, we did all we could, but Grigor is unfortunately positive."
Many observers disagree with that assessment. Fans packed the stands for the event in Belgrade, where the Serbian government has lifted most social distancing restrictions. Large audiences attended the event in the Croatian city of Zadar this past week as well, with 50% capacity permitted.
On Monday, Borna Coric confirmed that he also tested positive for COVID-19 after attending the event. Coric played against Dimitrov during the tournament.
Since that time, both Dimitrov's coach, Kristijan Groh, and Djokovic's fitness coach, Marko Paniki, have tested positive.
Players Blast Djokovic for Lack of Social Distancing
Some tour players have responded to the news by blasting Djokovic for organizing the tour without social distancing guidelines in effect.
🤦🏽‍♂️🤦🏽‍♂️🤦🏽‍♂️ Boneheaded decision to go ahead with the 'exhibition' speedy recovery fellas, but that's what happens when you disregard all protocols. This IS NOT A JOKE. https://t.co/SUdxfijkbK

— Nicholas Kyrgios (@NickKyrgios) June 22, 2020
"Boneheaded decision to go ahead with the 'exhibition,'" Nick Kyrgios wrote on Twitter. "Speedy recovery fellas, but that's what happens when you disregard all protocols. This is not a joke."
British player Dan Evans said that after looking at how players behaved during the event, the positive cases came as little surprise.
"I don't think you should be having a players' party and dancing all over each other, and then two very good players test positive," Evans said Monday at a press conference for the Battle of the Brits exhibition tournament in London.  "[Djokovic] should feel some responsibility for his event and how it has transpired. It is a poor example to set, even if the guidelines in that country are not two meters. It is not a joke, is it?"
While most players remained in Croatia for testing following Dimitrov's positive result, Djokovic flew home to Serbia, inviting more criticism. Djokovic's media team told reporters Monday that he will submit to testing for the coronavirus.
"He is fine, he has no symptoms, but nonetheless, he needs to do the test and then we will see what's going on," Djokovic's team said in a statement.
Djokovic previously made waves in April by saying that he was unsure he would take a COVID-19 vaccine, though he acknowledged it might be necessary to continue playing on tour at some point. Earlier this month, the 17-time Grand Slam winner told a Serbian television stadium that he doubted he would play in the US Open given the strict protocols organizers are putting into place for the event.