Because professional tennis requires players and coaches to travel to different destinations around the world each week, it is widely believed that a COVID-19 vaccine will have to be available and administered before pro tours can continue. But world No. 1 Novak Djokovic says he's not sure if he's comfortable with getting a vaccination before returning to play.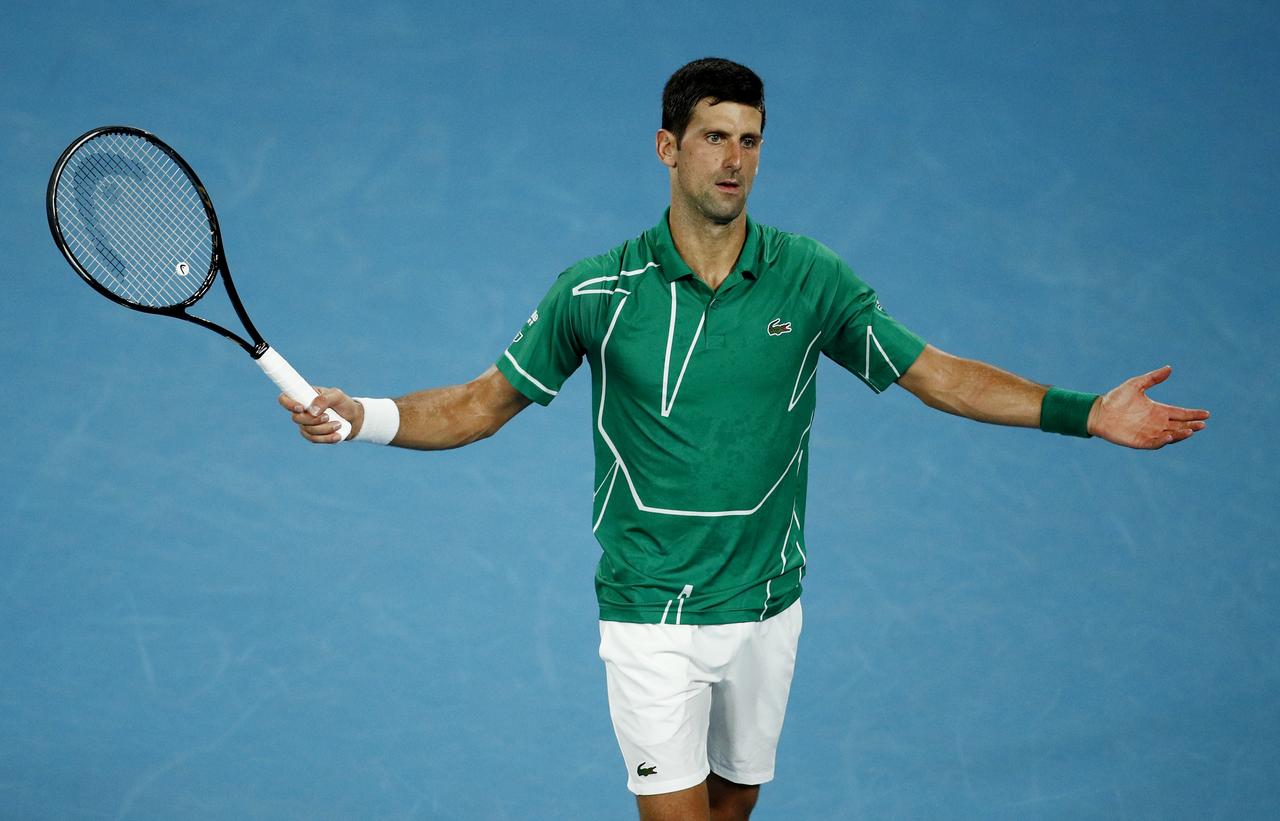 Djokovic made his comments in a Facebook live chat that involved other prominent Serbian athletes.
Djokovic Personally Opposed to Vaccination
During that conversation, Djokovic revealed that he has at least some level of anti-vaccination beliefs, though he also expressed uncertainty about what he would do in the current situation.
"Personally, I am opposed to vaccination, and I wouldn't want to be forced by someone to take a vaccine in order to travel," Djokovic said. "But if it becomes compulsory, what will happen? I will have to make a decision. I have my own thoughts about the matter, and whether those thoughts will change at some point, I don't know."
All major tennis tours, including the ATP, WTA, and ITF, have suspended play until at least July 13. Wimbledon organizers canceled the event for the first time since World War II, while the French Open has rescheduled itself for late September.
Vaccine May Be Necessary for Major Tournaments to Resume
Even those dates may be highly optimistic, though. Scientists expect that it will take a year or more before a COVID-19 vaccine can be developed and distributed, and some prominent players have argued that tennis should not continue until vaccination is widespread.
Je crois qu'on va devoir tirer un trait sur la saison 2020 de tennis. Circuit international = des joueurs et joueuses de toutes nationalités plus les encadrements, spectateurs et les personnes venant des 4 coins du monde qui font vivre ces événements.
Pas de vaccin=pas de tennis

— AmelieMauresmo (@AmeMauresmo) March 31, 2020
"No vaccine = no tennis," retired French tennis player Amelie Mauresmo, a former world No. 1, wrote on Twitter.
Djokovic also acknowledged in the Facebook chat that tennis is unlikely to return this year.
"Hypothetically, if the season was to resume in July, August or September, though unlikely, I understand that a vaccine will become a requirement straight after we are out of strict quarantine, and there is no vaccine yet," Djokovic said.
Djokovic's decision could have a massive impact on the state of men's tennis. He is one of the most successful players in the history of the sport, winning 17 Grand Slam titles, a number that trails only Roger Federer (20) and Rafael Nadal (19) on the all-time list.
Much like Federer and Nadal, Djokovic has continued his level of success over a long time period. Now 32 years old, the Serbian legend won both the Australian Open and Wimbledon in 2019, and began the 2020 season by winning his eighth career Australian Open title. FanDuel Sportsbook rates Djokovic as the +145 favorite to win the 2020 US Open – presuming the event takes place – ahead of Nadal (+300) and Federer (+850).