New York Jets coach Adam Gase doesn't believe that stopping the Ravens (11-2) potent run game is the key to beating Baltimore on Thursday night. Instead, Gase wants to fight fire with fire, and make his offensive as potent as possible when the team travels down to Charm City.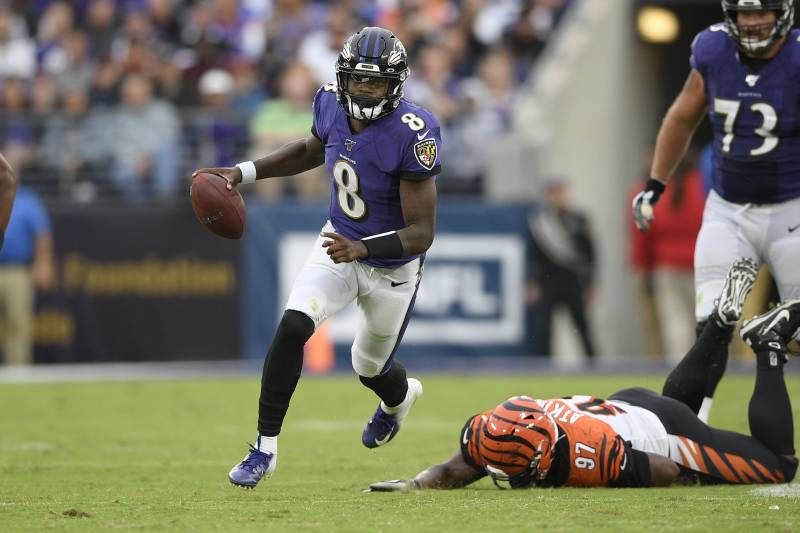 "We have to play well as an offense. We can't be going three-and-out and giving them more opportunities than they're already going to get," Gase said. "That's the hardest thing about calling plays, you feel like every play is valuable, there's no throwaway plays."
That might be easier said than done. The Jets' offense has been inconsistent all season long, and the team's offensive line troubles are well chronicled. Last week against lowly Miami, the Jets escaped with a 22-21, last-second victory at home, avenging their earlier season loss to the Dolphins.
The Jets rolled up nearly 400 yards of offense against Miami, but there's a big difference between Miami's 30th-ranked defense and the sixth-ranked defense of Baltimore.
Jets quarterback Sam Darnold told reporters that he'll need a solid game to give New York any chance of upsetting the Ravens.
"We have to do our job, it doesn't matter who's on the other side," Darnold said. 
Key Stats

The Ravens have won nine games in a row, and are 6-0 in their six home games against the Jets
The Jets have won four of the last five games, including Sunday's nail-biter over Miami
Baltimore is 7-5-1 against the spread this season, but has gone 6-1 ATS over their last seven games
The Jets are 0-4-1 ATS in their last five games
Jackson Might Run Wild Against the Jets
Keeping Baltimore's offense off of the field is a tall order for the Jets, especially with Lamar Jackson under center. Last Sunday, Jackson became just the second quarterback to go over 1,000 yards rushing in a season. The other was Michael Vick.
Ravens coach John Harbaugh told reporters on Monday he believes Jackson is better than he was in last year's rookie season.
"In this league, the maturing process from Year 1 and Year 2 across the board is really what it's all about," Harbaugh said. "The position requires so many skill sets. It requires so many things that he needs to pick up. I think the main thing is to get better at everything across the board. He's gotten better in every area. I think he continues to improve. And that's, to me, why he's had success."
It appears the only person who can slow down Jackson is himself. The MVP candidate, who has -1000 odds to win the award, suffered a quad injury against Buffalo last Sunday, but says he feels great, and will be ready for Thursday's game.
The injury might actually work to Jackson's benefit. The Jets have the league's second-ranked run defense, but are only No. 18 against the pass. Jackson has proven that he is as dangerous in the air as on the ground, throwing a league-leading 28 touchdown passes so far this season.
Bowling-Gate Another Jets Distraction
If the Jets don't have enough to worry about, they now have a fresh, off-the-field controversy to take up Gase's time. Running back Le'Veon Bell was ruled out of last Sunday's Miami game with the flu, but found enough strength to go bowling after midnight on Saturday night.
Bell told reporters that he didn't break any team rules, and was actually advised by doctors to get out of the house.
"I was still trying to play, trying to talk my way into it. It didn't work," Bell said. "I had lost eight, nine pounds. I wasn't eating. They wasn't sure about my energy and my hydration, and things like that. They held me out of the game, but they did advise me to get out of the house and move a little bit."
Gase confirmed that no rules was broken, but was still a bit flustered that Bell could be so tone deaf. He said that he would have a conversation with his running back, but that no disciplinary action would be handed down.