No. 3 Clemson (12-0) is widely expected to dominate Saturday's ACC Championship Game in Charlotte against No. 23 Virginia (9-3), but the Tigers will face the pressure of knowing that a loss could eliminate them from the College Football Playoff.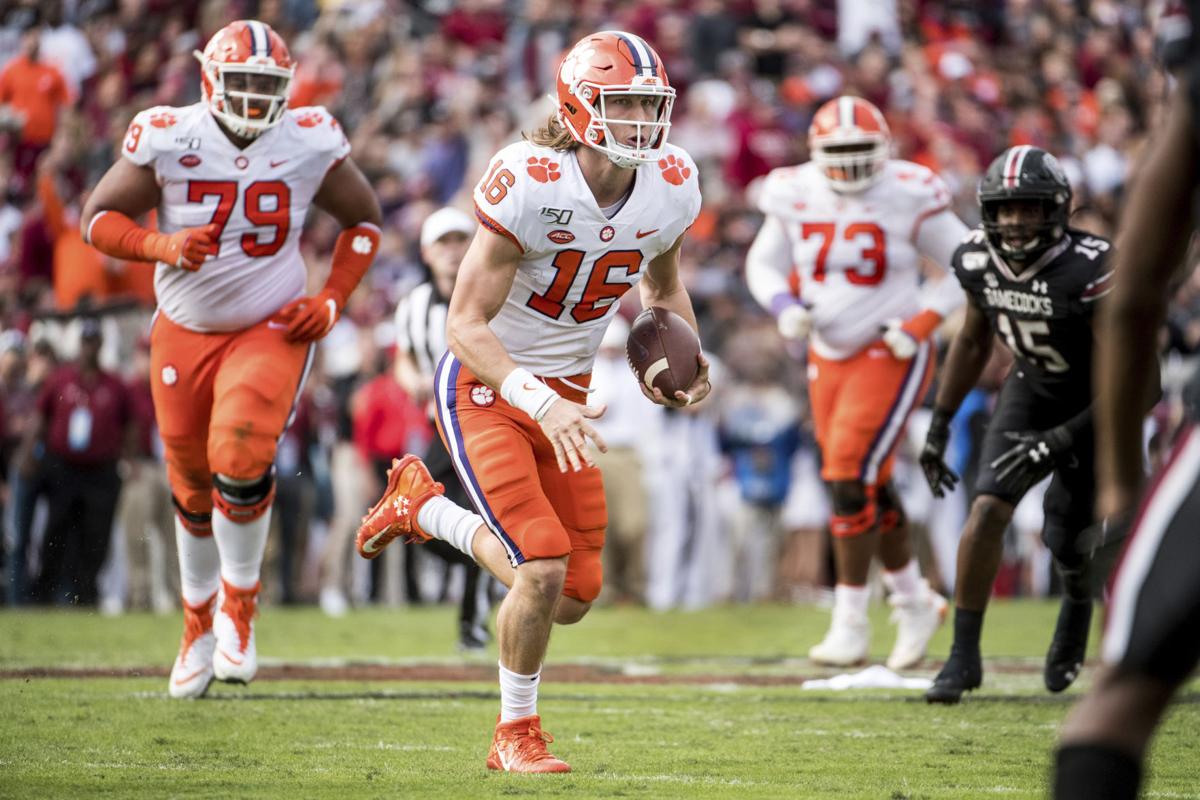 FanDuel Sportsbook has Clemson as an astounding 28.5-point favorite over the Cavaliers, and isn't even offering a money line on the conference title game, despite the fact that both teams are ranked, and the game is taking place on a neutral field.
Clemson Seeks Fifth Straight ACC Championship
That's a sign of respect for both what the Clemson program has achieved this season, and its success in recent years. The defending national champions have won two of the past three College Football Playoff titles, and have played in the national championship game in three of the past four years.
The fact that Clemson is a huge favorite with mountains of experience in big games hasn't escaped the Virginia players and coaching staff.
"Opportunities like this don't happen every day," Virginia linebacker Charles Snowden told reporters. "To go up against the reigning national champs, ACC champs, it's a great opportunity. You're not going to find better talent than this in the country."
Clemson has won the past four ACC Championship Games, beating four different teams in the process. In the past two years, they defeated Miami and Pittsburgh by a combined score of 80-13, showing just how dominant they have become over their conference rivals.
Given those results, Virginia head coach Bronco Mendenhall says he understands why people are ready to simply give this game to the Tigers on paper.
"I think that's probably the case with anyone that Clemson has played this year," Mendenhall told reporters. "If you look at the program they have established over time, the job Coach Swinney has done, as well as their record, I think we'll just be the next team that will be lumped in the same category as everyone else."
Swinney Shows Respect for Virginia
While expectations may be high, Clemson isn't going into the game assuming they'll get a walkover. Tigers coach Dabo Swinney has made it clear that he doesn't trust the playoff committee to give his team any leeway, which means they need to win the ACC Championship to secure a playoff spot and get a chance to play for another title.
Swinney told reporters that he has a lot of respect for the Cavaliers, who he thinks will be able to compete with his team on both sides of the ball.
"Offensively, this is a very experienced group," Swinney said. "They're one of the best teams in the country on third down, and so they stay on the field a lot. A lot of that speaks to their efficiency."
"Another reason why they're a championship team is their defense," he added. "They're sixth in the country in sacks … they do a great job schematically challenging you, so the big challenge for us against this type of front and the way they use their personnel is communication."
Few experts expect the game to be competitive, and Clemson is likely to pick up its fifth consecutive ACC Championship on Saturday. Even the Cavaliers seem to know it.
"Clemson is obviously one of the best teams in the country, have been for a while now," Virginia defensive tackle Eli Hanback told reporters. "We've got a tall order ahead of us."